Watch Monsters Inc As An Old-Timey Silent Cartoon In Pixar Video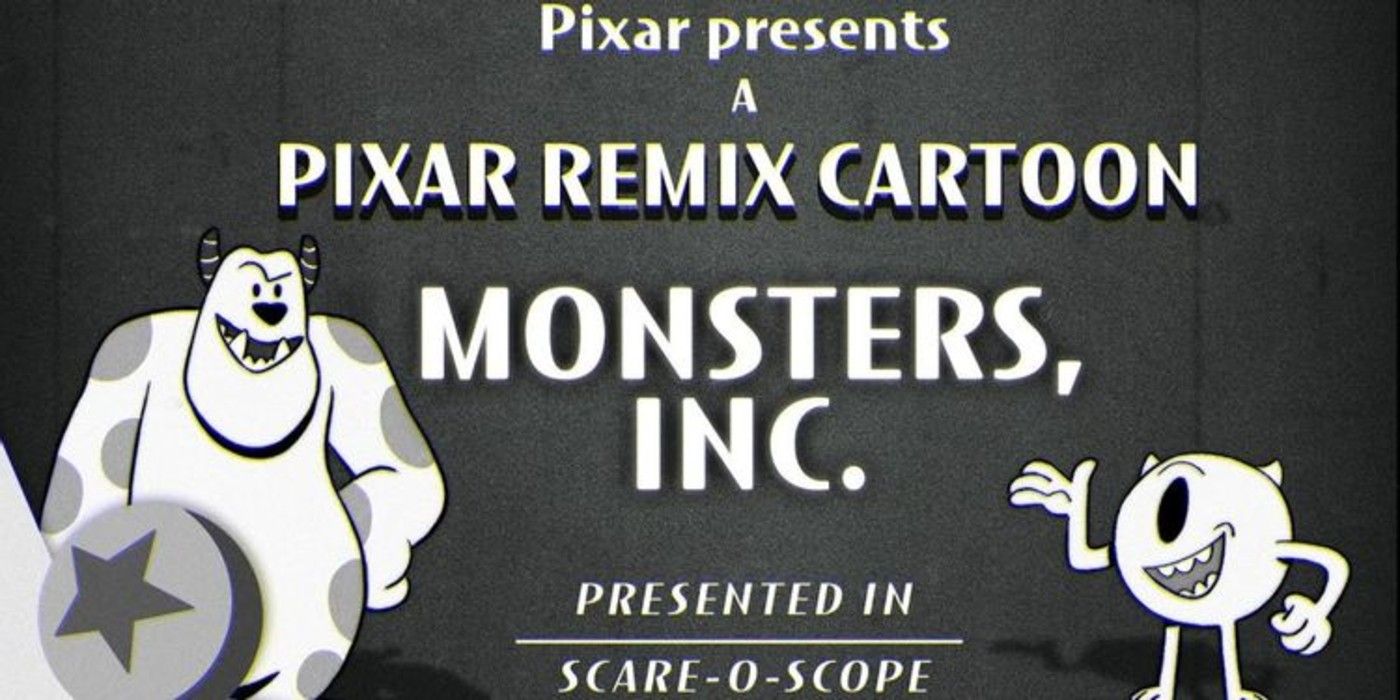 Pixar releases Monsters, Inc. as an old-timey silent short film in a new video. Released by Pixar and Disney in 2001, the animated film Monsters, Inc. centers on Mike and Sulley, two monsters employed at the titular energy-producing factory fueled by the harvested screams of children. Set in the city of Monstropolis, Mike and Sulley encounter a roadblock in their seemingly ordinary evening when they discover a small girl, Boo, has breached the factory.
Starring Billy Crystal as Mike and John Goodman as Sulley, Monsters, Inc. was a massive triumph for the Disney/Pixar team and raked in almost $600 million. The original film's success spawned the prequel film, Monsters University, which centers on Mike and Sulley's friendship origin story. In July, Disney+ released the animated series Monsters At Work, which centers on Tyler Tuskmon (Ben Feldman), and features the return of Mike and Sulley. Now, Mike and Sulley have returned to their cartoon roots in a fun way.
Related: Monsters Inc: What Is Boo's Real Name?
In honor of the 20th anniversary of Monsters, Inc., Pixar released a short, old-timey, silent black-and-white version of the film. In the charming video, Pixar's Monsters, Inc. gets the classic cartoon treatment and resembles the vintage cartoons from Walt Disney. Featuring a colorless Mike and Sulley, text interludes for the dialogue, and an abridged version of the original film, the Pixar Remix of Monsters, Inc. is a great way to commemorate the film's anniversary. Check out the full video below:
Of course, even without voice-over work and a complete color scheme, the Monsters, Inc. video released by Pixar Remix manages to remain true to the heart of the film's story, especially the connection between Sulley and Boo. As it stands, the Monsters, Inc. short film is the fourth Pixar Remix to be released. So far, Pixar Remix has reimagined WALL*E in 16-bit, the 2009 film Up in anime-style animation, and Cars as a musical.
Indeed, given the tremendous success of Monsters, Inc. and Monsters University, Disney and Pixar could have opted to make Monsters at Work, which is set six months after the events of the original film, into a third film. However, Monsters at Work allows the franchise to remain fresh and continues to garner new fans for the titular monsters decades after the first film's release. For now, fans can enjoy the simplicity, unique storytelling, and timeless adventure of Mike, Sulley, and Boo from Monsters, Inc. in the new video from Pixar Remix.
Next: Hidden Dark Sides To Monsters Inc's Happy Ending
Source: Pixar