Welcome To Plathville: Why Moriah May Be With A New Man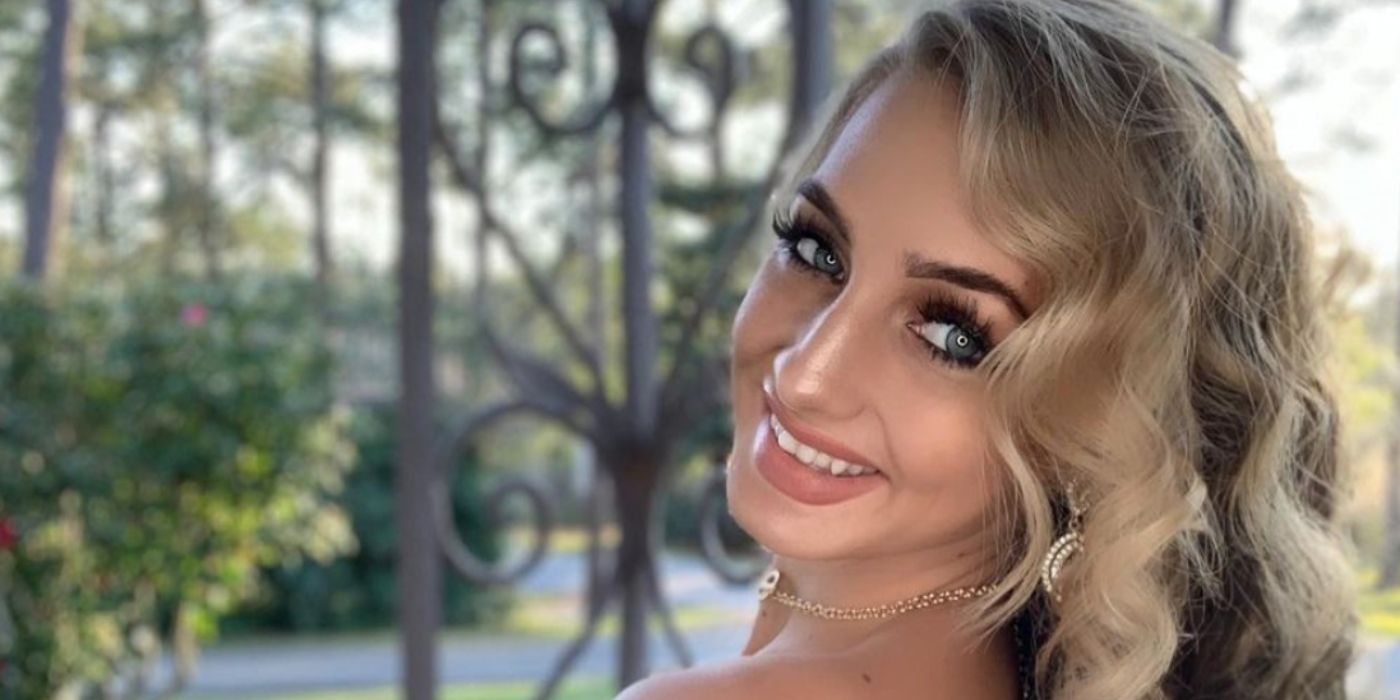 Recently, the Welcome to Plathville rebel Moriah Plath was spotted enjoying a night out with a mystery man who is definitely not Max Kallschmidt. The couple relocated to Tampa, Florida, where it seems like Moriah quickly got to know the locals. The singer has always been open to making new friends, but fans are wondering if her new connection means that there is trouble in paradise. Some of the show's viewers believe that Moriah is too young to settle down, and want her to branch out by dating other people.
Moriah often claimed that her relationship with Max was "heaven." The reality star and Max started out as friends, but fans could tell that the two had chemistry after appearing on Welcome to Plathville season 2. Shortly after, the couple made the official social media announcement that they had become a steady item. Sadly, Max broke up with Moriah just two months later. On the bright side, the exes couldn't stay apart and eventually reconciled. After a year together, the couple may still be going strong, but some viewers think that Moriah is too much of a free spirit for Max.
Related: Welcome To Plathville: Moriah Supports Olivia Amid Marriage Controversy
Welcome to Plathville viewers are at a loss for words over Moriah's recent Instagram post, which shows her out on the town without Max. During her photo drop, Moriah shared a few pictures of Tampa, including snaps of her ice skating with Olivia Plath and smiling with a mystery man. The first post had Moriah modeling a v-necked top in basic black. In a now-deleted post, Moriah shared a photo of Ethan, Olivia, and the man, and all three were smiling. Immediately, Welcome to Plathville fans started to ask questions, but instead of answering, Moriah made the controversial post disappear. Luckily, Olivia left her photos up. Check out Olivia's post below:
Eagle-eyed Welcome to Plathville fanatics noticed that Moriah was not wearing her pinky promise ring that Max had given her. The lack of accessories sparked even more speculation that the couple has called it quits. While it is possible that Moriah took the ring off because she was afraid of losing it, people who follow the TLC show think that she may have another reason for not wearing her pinky ring. A deeper dive into Olivia's picture seems to indicate that the mystery man is her brother, Nathan Meggs. Even though Moriah and Max could be just fine, it is important to note that Max no longer has a heart with Moriah's name at the top of his profile.
The young couple has had a few bumps in the road as of late. The six-hour move from Cairo to Tampa could have put a strain on their budding relationship. Also, Max was blasted on Instagram for commenting on Moriah's clothing choices. It would make total sense if Moriah wanted space to figure things out. Hopefully, fans will get a Welcome to Plathville season 4 update when the show airs.
Next: Welcome To Plathville: Why Moriah's Edgy Style Transformation Shocks Fans
Source Olivia Plath/Instagram