What Taylor Swift's All Too Well 10 Minute Version Lyrics Mean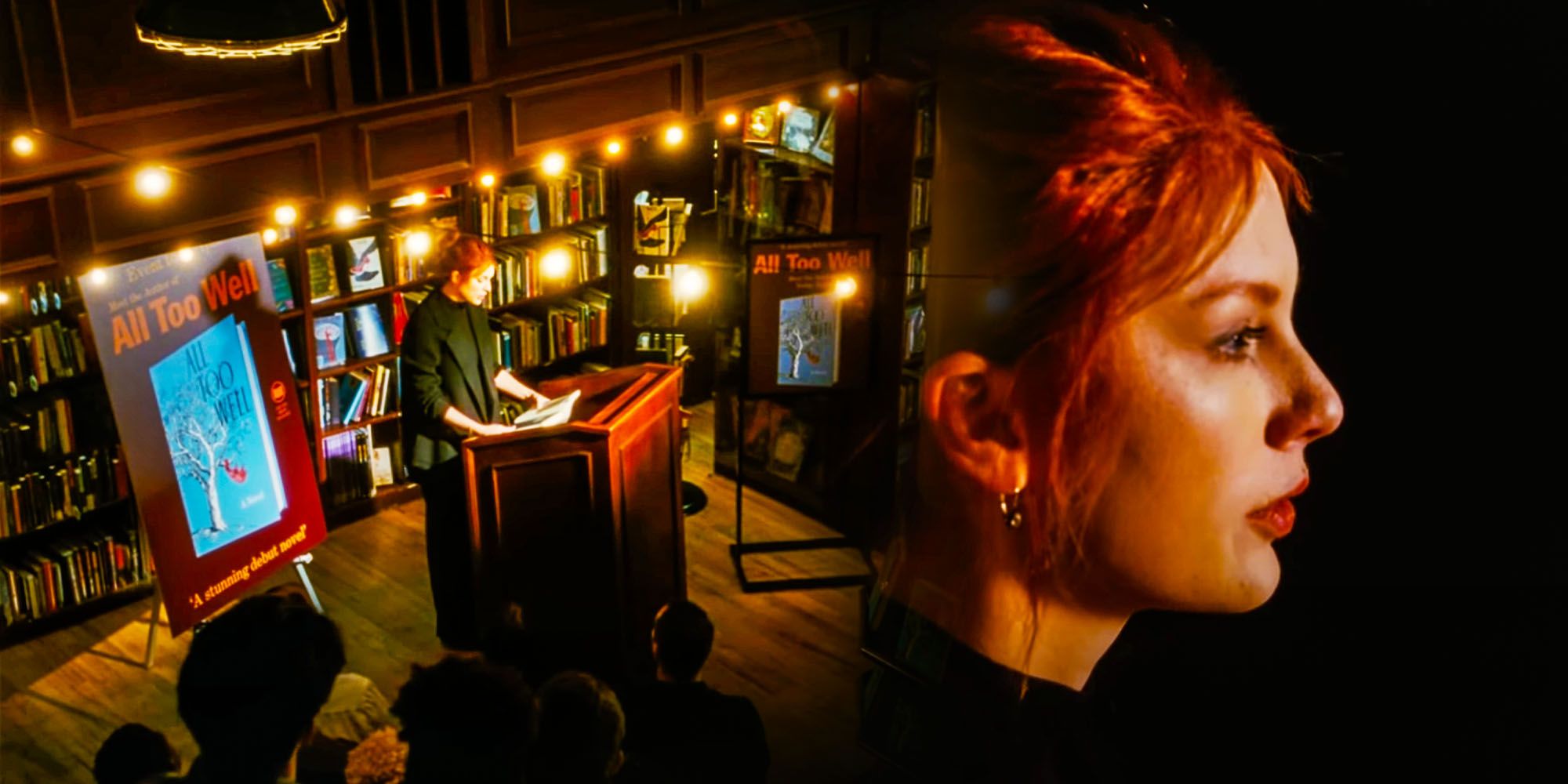 Taylor Swift's "All Too Well" 10-minute version is packed with references, including several allusions to her relationship with Jake Gyllenhaal. Nine years after the release of the singer/songwriter's Red album in 2012, she has released its re-recording. This is due to the change of ownership of the masters of Swift's first six studio albums, which hinders her from legally performing their songs. But, instead of simply recreating the tracks, Swift also opted to update some of them, including the fan-favorite "All Too Well" which now has an extended version.
Released on November 12, 2021, the new version of the album officially titled Red (Taylor's Version) runs for about 130 minutes. As part of the promotional efforts for her new release, Swift also wrote and directed a short film for "All Too Well" which is based on the lyrics of the song. The short feature stars Dylan O'Brien and Sadie Sink as its primary couple, and it tackles the highs and lows of the duration of their relationship, which ultimately ends in a break-up. Fans are convinced that it's about Swift's romance with Jake Gyllenhaal in which started during the fall of 2010.
Related: Killing Eve Season 3 Becomes Battleground In Taylor Swift Rights Feud
Appropos of "All Too Well"'s messaging, its short film starts with a quote by Pablo Neruda that reads: "Love is so short, forgetting is so long" — a potential reference to Swift and Gyllenhaal's relationship. It's worth noting that the pair supposedly only dated for three months. However, assuming that the song is actually about that relationship, the break-up clearly impacted Swift significantly. "All Too Well"'s lyrics themselves also feature a lot of allusion to Gyllenhaal, and its new 10-minute version reveals more information about their doomed romance.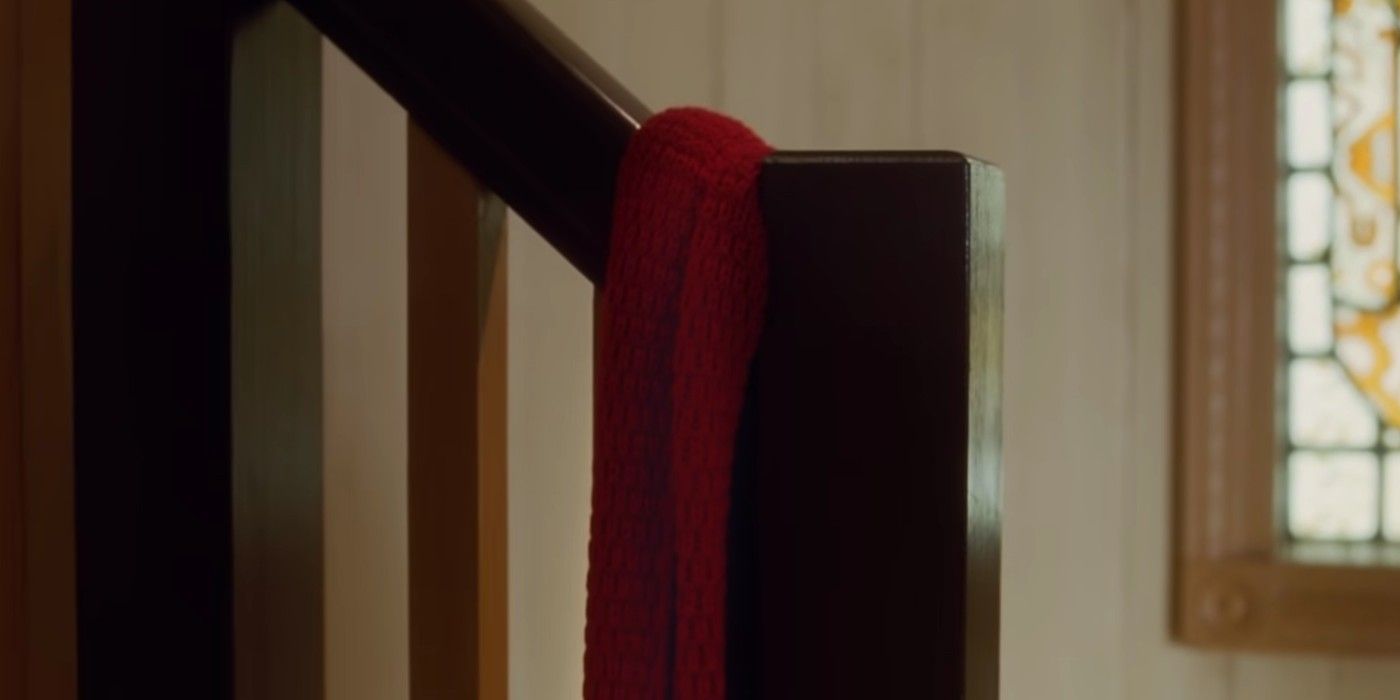 I walked through the door with you, the air was coldBut something 'bout it felt like home somehowAnd I left my scarf there at your sister's houseAnd you've still got it in your drawer, even nowOh, your sweet disposition and my wide-eyed gazeWe're singing in the car, getting lost upstateAutumn leaves falling down like pieces into placeAnd I can picture it after all these days
Swift sings the song from a first-person's perspective. The lyrics of "All Too Well" 10-minute version start with her memory of visiting her boyfriend's sister's place. The description of the weather fits the timeline of her relationship with Gyllenhaal as the pair started dating in October 2010. Her lover's sister could be Maggie Gyllenhaal, who confirmed then that she did have Swift in her home for dinner. As for the scarf, it's been the subject of discussions among Swift's fans for years. The piece of clothing has also been a signature of the singer's real-life aesthetic for a while, and it has even been a focal point in some of her music videos. Paparazzi photos of Swift around the time of the romance show her wearing a scarf that Gyllenhaal was previously spotted sporting. This could very well be the same one that's referenced in the aforementioned song.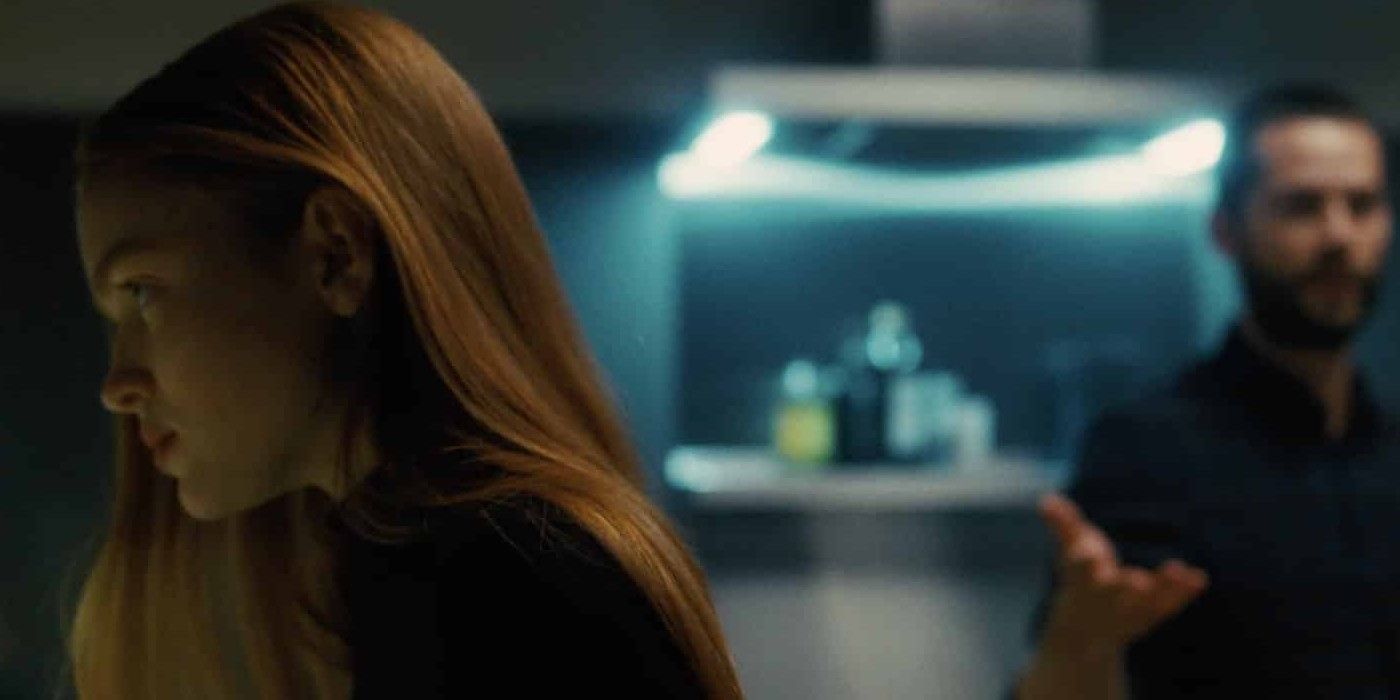 Photo album on the counter, your cheeks were turning redYou used to be a little kid with glasses in a twin-sized bedAnd your mother's telling stories 'bout you on the tee-ball teamYou tell me 'bout your past, thinking your future was meAnd you were tossing me the car keys, fuck the patriarchyKey chain on the ground, we were always skipping townAnd I was thinking on the drive down, any time nowHe's gonna say it's love, you never called it what it was'Til we were dead and gone and buriedCheck the pulse and come back swearing it's the sameAfter three months in the graveAnd then you wondered where it went to as I reached for youBut all I felt was shame and you held my lifeless frame
The second verse of "All Too Well" 10-minute version is a mix of old and new lyrics. Its first half sings of Swift talking about spending time with the mystery man's family, with a specific memory of his mom sharing stories about his childhood. The guy himself also becomes forthcoming with his own past. He starts opening up about his life before he met her because he supposedly believes that there's a future for them and their relationship. Swift's additional lyrics then come in which focus on an entirely new incident where she expected him to finally admit that things are getting serious between them. But, the guy never did. Instead, she accuses him of denying the true nature of their relationship, refusing to call it love.
The last three lines in this part of "All Too Well" get metaphorical, but Swift could be referring to the man's effort to reconcile months after their split. Interestingly, the song "We Are Never Ever Getting Back Together," which is also part of the Red album, is also supposedly about Gyllenhaal, which would check out with the idea that he tried winning her back following their break-up.
Related: How Taylor Swift Transformed Into The Man For New Music Video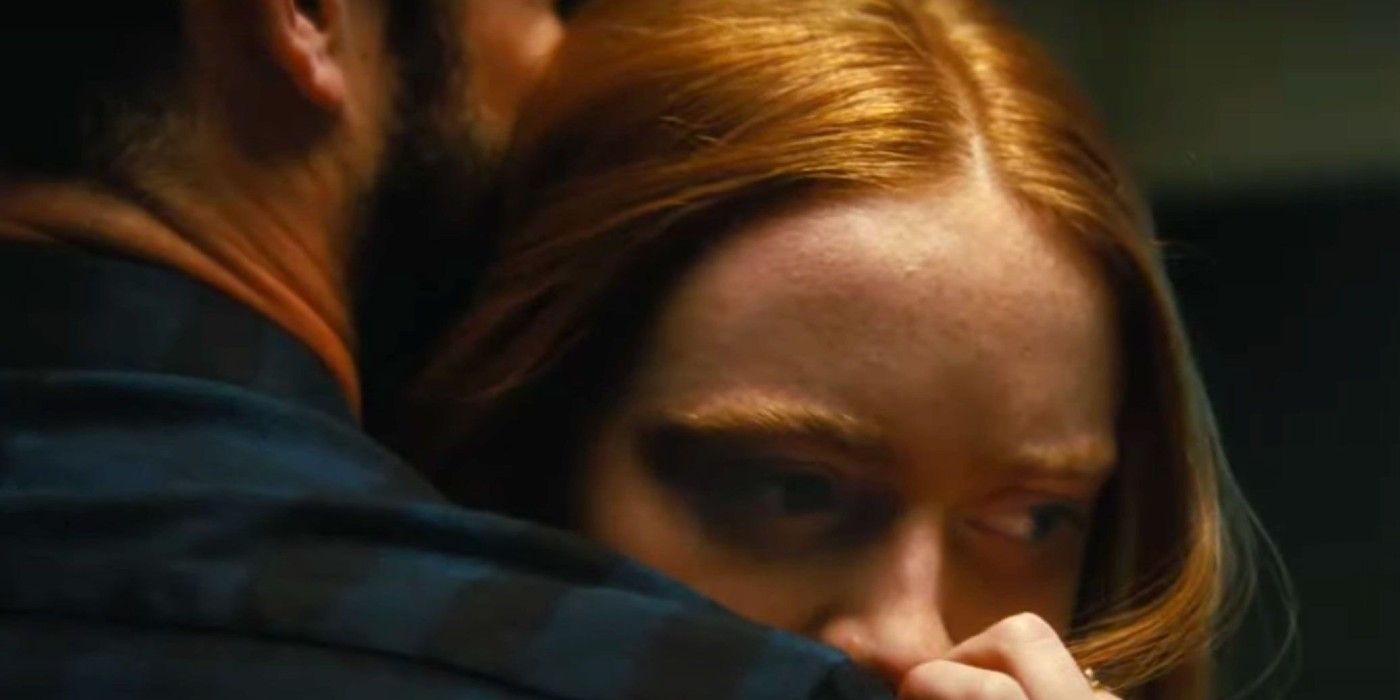 Well maybe we got lost in translationMaybe I asked for too muchBut maybe this thing was a masterpiece'Til you tore it all upRunning scared, I was thereI remember it all too wellAnd you call me up againJust to break me like a promiseSo casually cruel in the name of being honestI'm a crumpled up piece of paper lying here'Cause I remember it all, all, all
The bridge for "All Too Well" 10-minute version is about Swift ruminating on why their relationship ended in the first place. In it, she comes up with a couple of reasons for it, including the part where she blames herself for asking too much. But after that, she realizes that perhaps, it isn't her fault, at all. Maybe the guy is to blame for cowardly walking away from the relationship. This bodes well in "All Too Well" 10-minute's short film as this is the point where Teen Wolf star O'Brien and Sink's characters break up. Based on the feature, it's his decision to split, and while the actual conversation cannot be heard, it's clear that she finds his reason for giving up preposterous. Despite her objections, his mind has been made up. As noted in Verse 2 of the song, however, the man eventually comes back. But her description of their reunion makes it look like it's a bad idea overall as it only made the break-up much worse.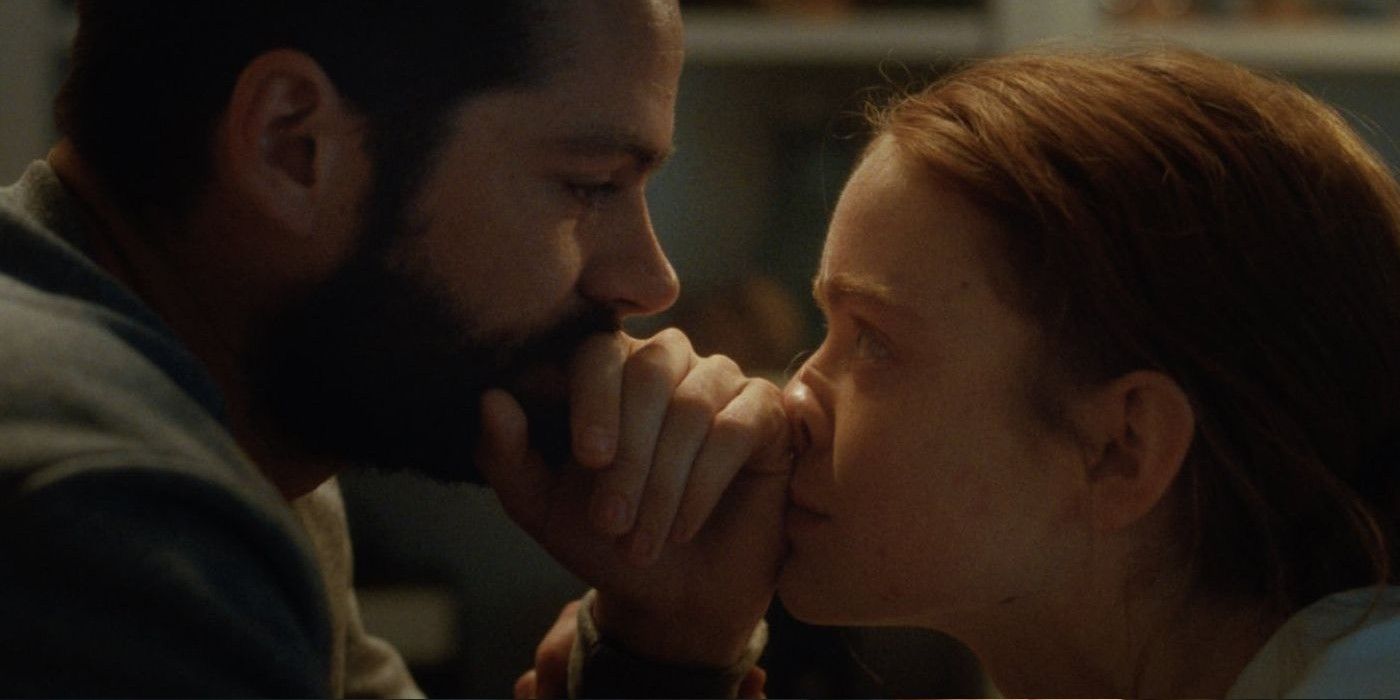 They say all's well that ends wellBut I'm in a new hell every time you double-cross my mindYou said if we had been closer in age maybe it would have been fineAnd that made me want to dieThe idea you had of me, who was she?A never-needy ever lovely jewel whose shine reflects on youNot weeping in a party bathroomSome actress asking me what happened, you, that's what happened, youYou who charmed my dad with self-effacing jokesSipping coffee like you're on a late night showBut then he watched me watch the front door all night, willing you to comeAnd he said, "It's supposed to be fun turning twenty-one"
The whole Verse 3 of "All Too Well" 10-minute version is an addition for the re-release. Swift's line about the age difference further solidifies theories that she's indeed singing about Gyllenhaal in the song. For context, the pair had a nine-year age difference; when they dated, Swift was 20 while The Guilty star Gyllenhaal was 30 years old. Here, Swift seemingly blames this particular element in their relationship for their break-up, which, once again, was mirrored in "All Too Well" 10-minute version's short film. During the song break, Sink and O'Brien get into an argument where she points out that she feels out-of-place around his older friends. There have been no reports if the real-life couple's split was really caused by their age difference, however.
Then, Swift talks about another memory wherein she finds herself weeping in a bathroom at a party. An unnamed actress supposedly reached out to ask what happened, and she answers "you" — at least according to the song. There are ongoing rumors that the celebrity who checked up on her was Friends star, Jennifer Aniston. Others claim that it's Gyllenhaal's Love & Other Drugs co-star, Oscar-winner Anne Hathaway. But with no additional information, it's difficult to be sure.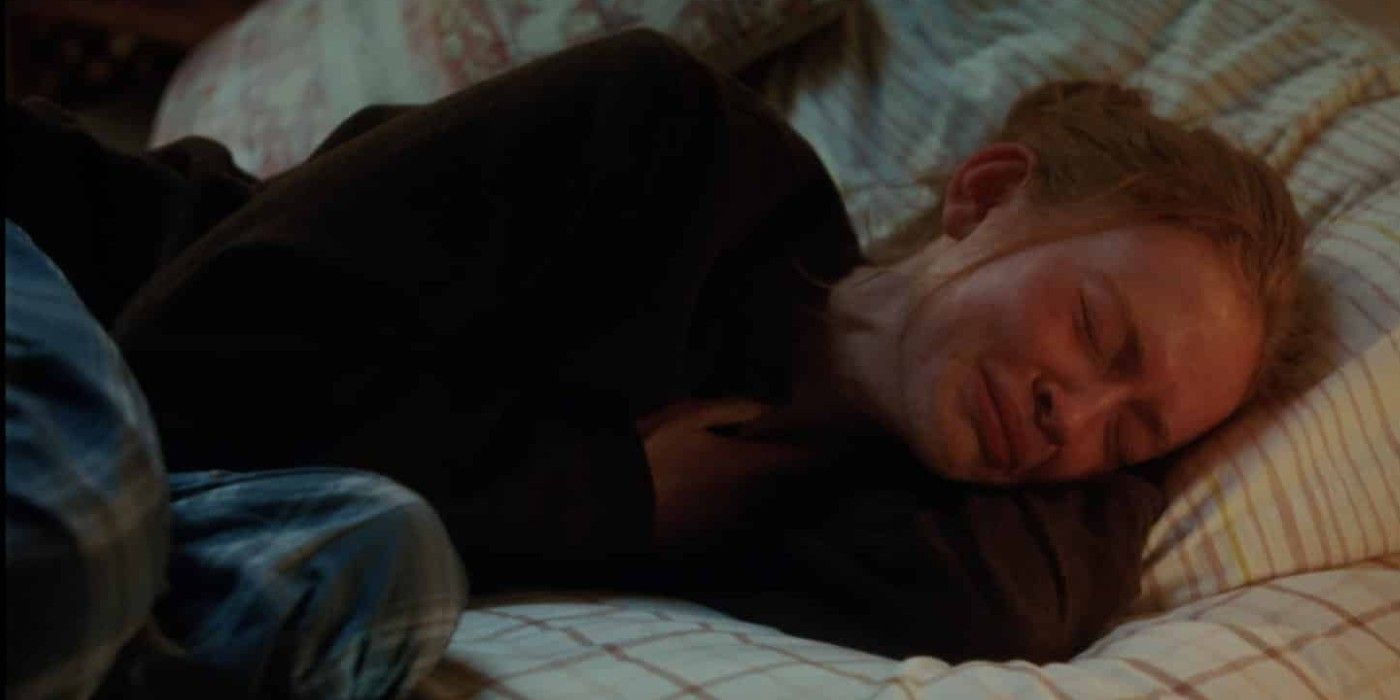 And I was never good at telling jokes but the punch line goesI'll get older but your lovers stay my ageFrom when your Brooklyn broke my skin and bonesI'm a soldier who's returning half her weightAnd did the twin flame bruise paint you blue?Just between us, did the love affair maim you too?'Cause in this city's barren cold, I still remember the first fall of snowAnd how it glistened as it fell, I remember it all too well
Like its predecessor, All Too Well 10-minute versions' Verse 4 is all new material that Swift added when she re-recorded the song for Red (Taylor's Version). It arguably has the most brutal dig at Gyllenhaal, assuming that the song is really about him. Swift sings of the fact that the man she's referring to continues to date women her age despite blaming their age difference as the reason for their split. She also piles up on the notion that she's indeed talking about Gyllenhaal as she mentions Brooklyn, which is where The Dark Knight actress, Maggie Gyllenhaal lives. This refers back to Verse 1 where Swift recalls visiting her house. Going back to Brooklyn is difficult for her as she and the man in the song spent a lot of time there. As she ponders on this, she also wonders if their relationship also permanently wounded him as well.
Related: Every Use Of Taylor Swift's "Shake It Off" In Movies & TV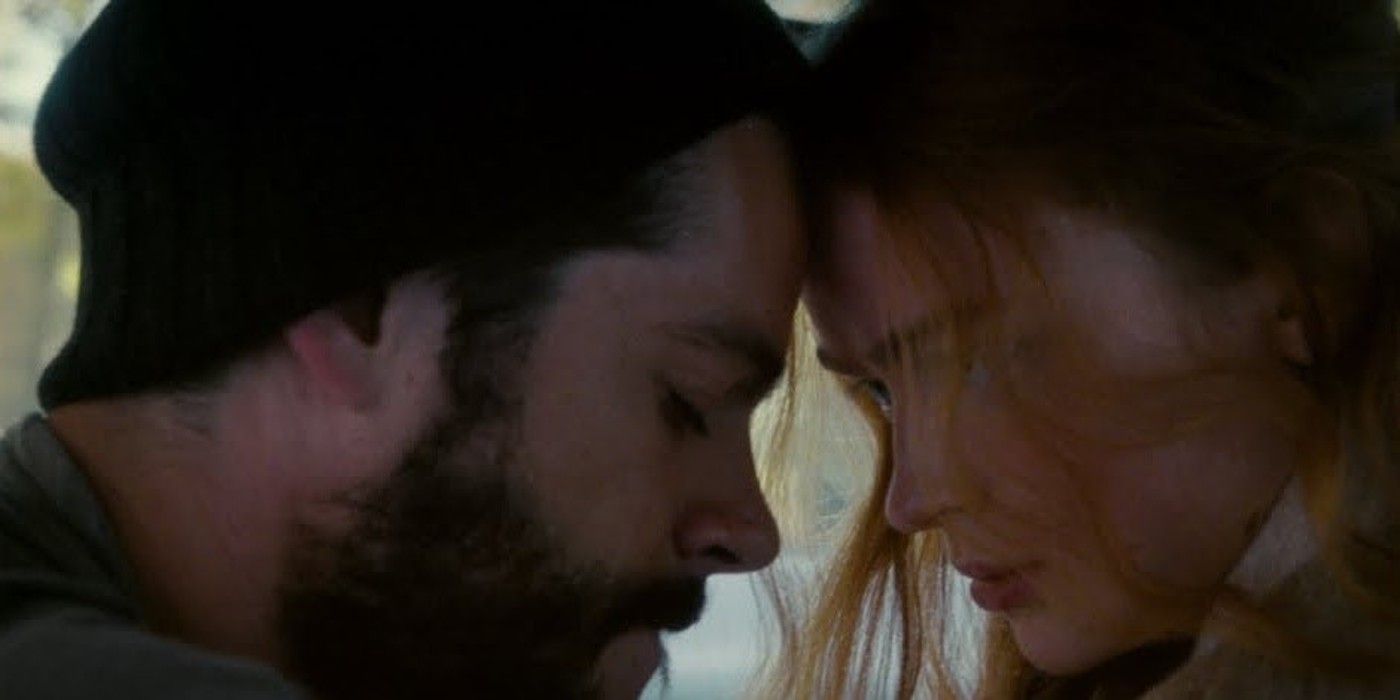 [Pre-Chorus]And I know it's long gone andThat magic's not here no moreAnd I might be okay, but I'm not fine at allOh, oh, oh

[Chorus]'Causе there we arе again on that little town streetYou almost ran the red 'cause you were lookin' over at meWind in my hair, I was thereI remember it all too well

[Pre-Chorus]And I know it's long gone andThere was nothing else I could doAnd I forget about you long enoughTo forget why I needed to

[Chorus]'Cause there we are again in the middle of the nightWe're dancing 'round the kitchen in the refrigerator lightDown the stairs, I was thereI remember it all too wellAnd there we are again when nobody had to knowYou kept me like a secret, but I kept you like an oathSacred prayer and we'd swearTo remember it all too well, yeah

[Chorus]Time won't fly, it's like I'm paralyzed by itI'd like to be my old self again, but I'm still trying to find itAfter plaid shirt days and nights when you made me your ownNow you mail back my things and I walk home aloneBut you keep my old scarf from that very first week'Cause it reminds you of innocence and it smells like meYou can't get rid of it'Cause you remember it all too well, yeah'Cause there we are again when I loved you soBack before you lost the one real thing you've ever known
"All Too Well" 10-minute version has two iterations of its Pre-Chorus. Both start similarly with Swift admitting that the relationship is finished and despite not choosing to end things, there's nothing she could do about it. But, their second-halves reveal that she is still struggling with the break-up. Meanwhile, there are three variations of the Chorus, and their all quite different from each other. The first one recalls their drive upstate New York where the man in the song got distracted while driving because he was looking at her. It's followed by another memory where they danced in the refrigerator light, but this time, Swift adds more post-breakup thoughts by implying that while she seriously took their romance, he may have been hesitant about it. Finally, the third chorus goes a different route than its predecessors. It's Swift in the middle of the heartbreak from the split; she desperately wants to move on from it, and while time is said to heal all wounds, she feels like it's not moving for her, hence why she's stuck.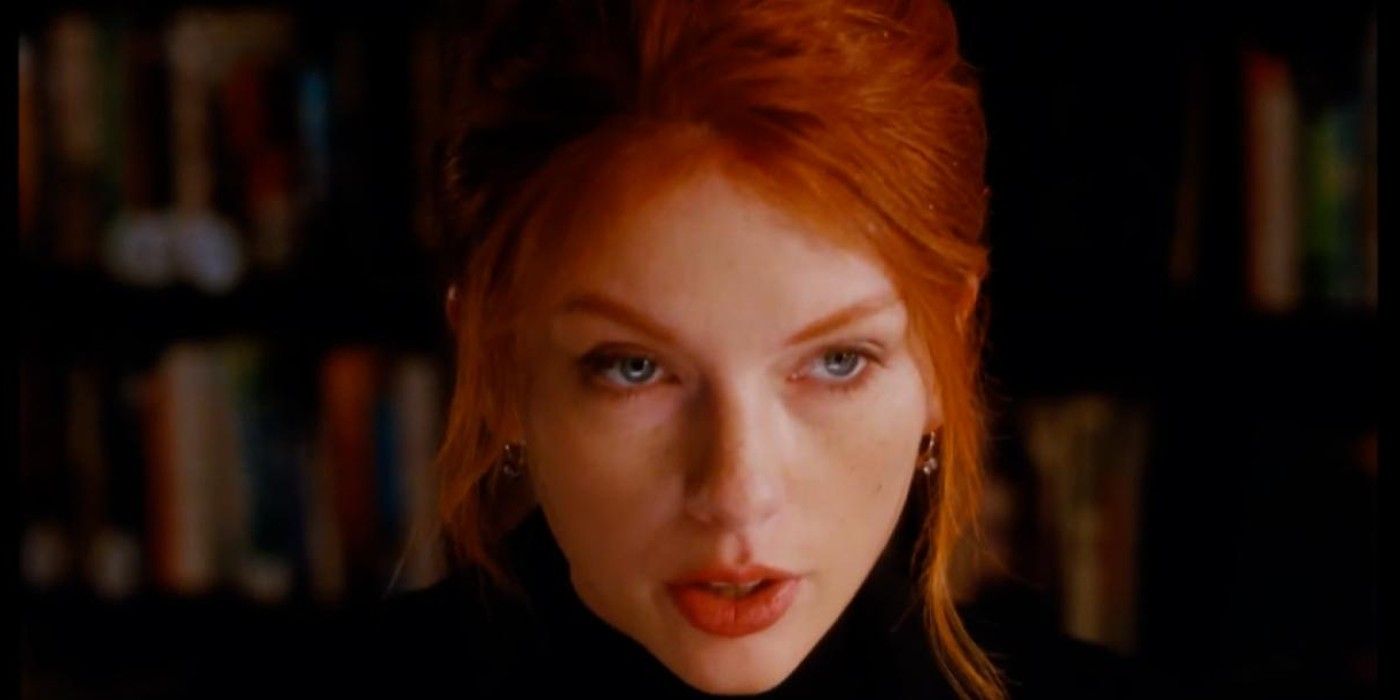 Just between us, did the love affair maim you all too well?Just between us, do you remember it all too well?Just between us, I remember it (Just between us) all too wellWind in my hair, I was there, I was thereDown the stairs, I was there, I was thereSacred prayer, I was there, I was thereIt was rare, you remember it all too wellWind in my hair, I was there, I was thereDown the stairs, I was there, I was thereSacred prayer, I was there, I was thereIt was rare, you remember itWind in my hair, I was there, I was thereDown the stairs, I was there, I was thereSacred prayer, I was there, I was thereIt was rare, you remember itWind in my hair, I was there, I was thereDown the stairs, I was there, I was thereSacred prayer, I was there, I was thereIt was rare, you remember it
The outro for "All Too Well"'s 10-minute version is composed of a few lines repeated until the end of the song. Basically, it's Swift still contemplating that despite the longevity of the relationship and the way it ended, what she and the man had in the song is special and rare. She emphasized that she remembers everything that happened in the short-lived romance, proving that despite the abrupt split, the love shared between the former couple was intense. She also asks if the man was as scarred as she was with what happened. Taylor Swift essentially comes to terms with how things went down in the relationship and chooses to remember it for all it was — both the good and bad things about it.
More: Who Is The Actress In Taylor Swift's All Too Well? Theories Explained