Yellowjackets Cast Guide: Where You Know The Actors From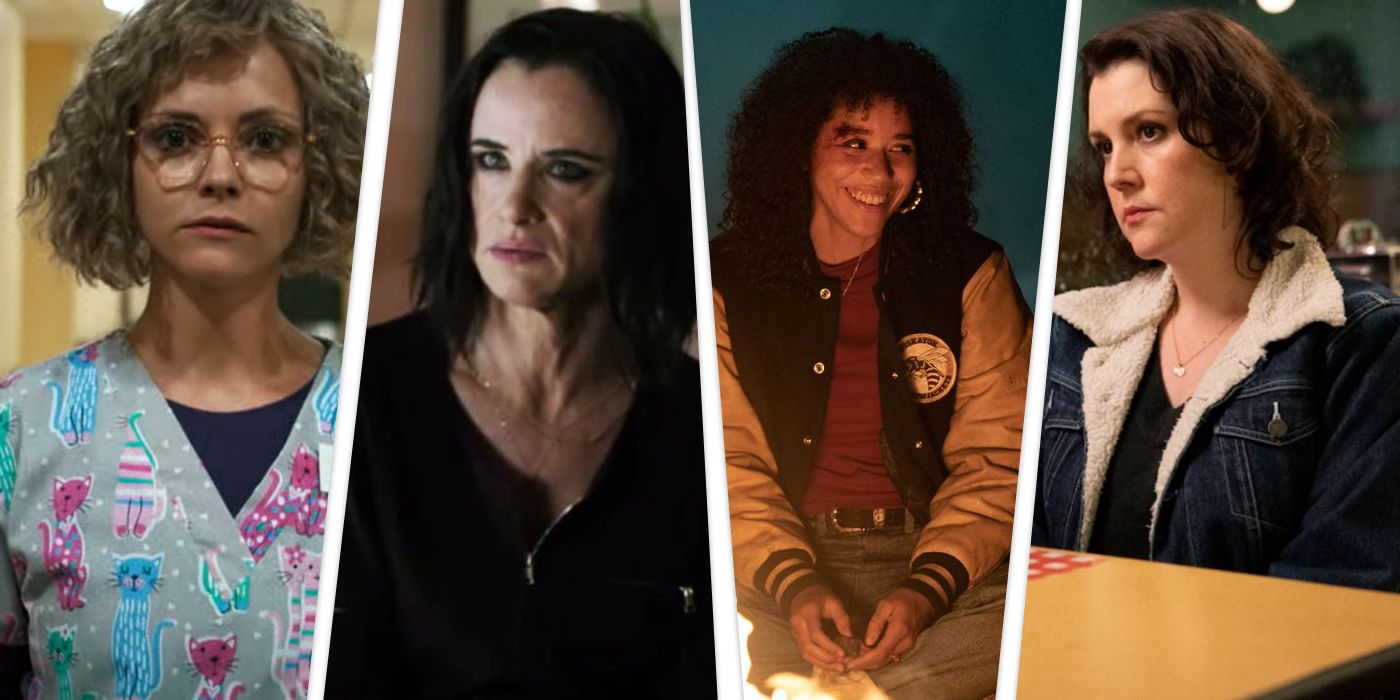 Showtime's genre-blending TV series Yellowjackets features a big cast of characters and can become confusing owing to different actors playing the same roles. Yellowjackets has two distinct timelines as it examines the lives of its characters in 2021, while also showing flashbacks to events from 1996. Obviously, this means that several of the key characters have both teenage actors and adult actors dependent on the time period.
Yellowjackets centers on a 1996 tragedy when a plane carrying a high school soccer team crashes in the wilderness (drawing parallels to the real-life Andes flight disaster plane crash). The girls were not found for 19 months, and in that time, are hinted to have formed cannibalistic tribes as a way to survive. The survivors swore to secrecy over what really happened, but now in 2021, an unknown party threatens to expose the truth.
Related: Dexter's Harrison Return Teases The Real Unhappy Ending He Deserves
With the series rooted in the mystery of the events of 1996, Yellowjackets relies heavily on flashbacks. The scene often jumps from one time period to the other, and following which teenager is which adult (and which teenagers didn't make it to 2021) can be difficult. Here is a Yellowjackets cast and character guide, along with the most famous roles the actors are known for.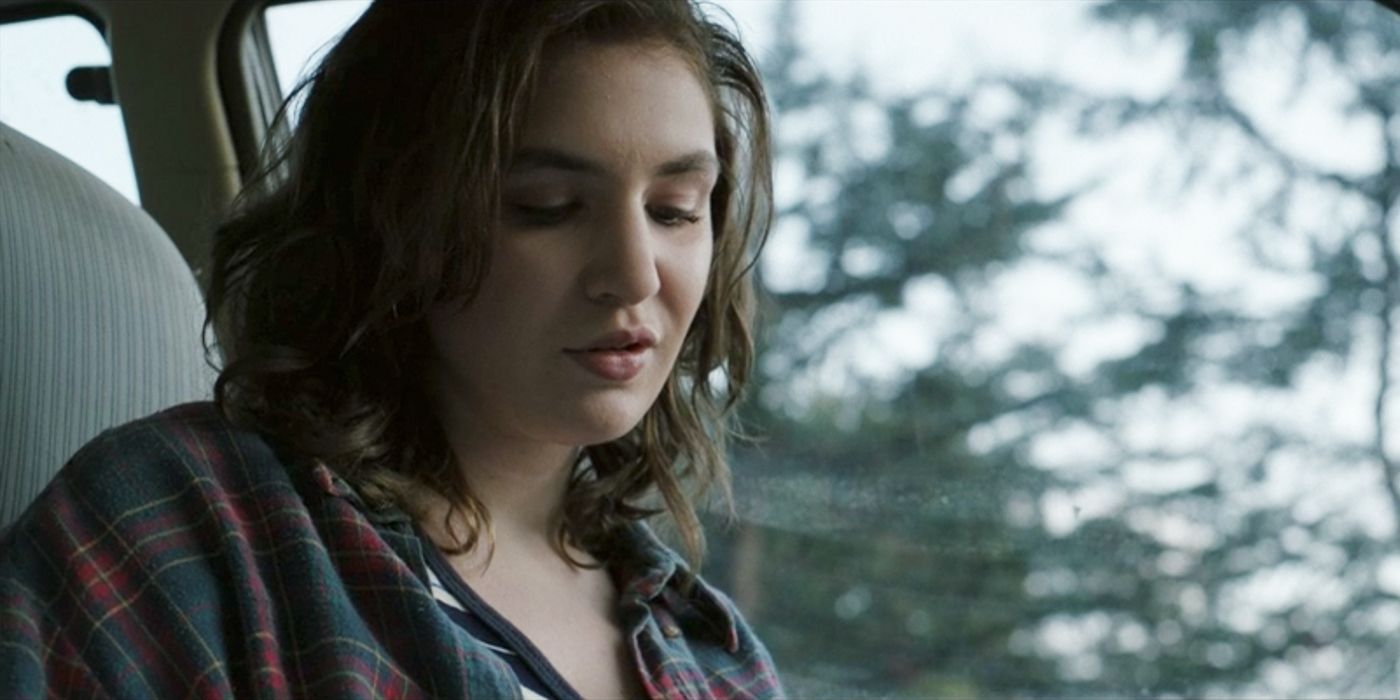 Sophie Nélisse plays the young version of Shauna Sheridan. As she prepares for the national competition, she discovers that she has been accepted to Brown and will not be attending the same university as her friend Jackie, the team captain, after all. Sophie Nélisse is known for her role as Liesel Meminger in The Book Thief and as the younger version of Joan Fischer in Pawn Sacrifice.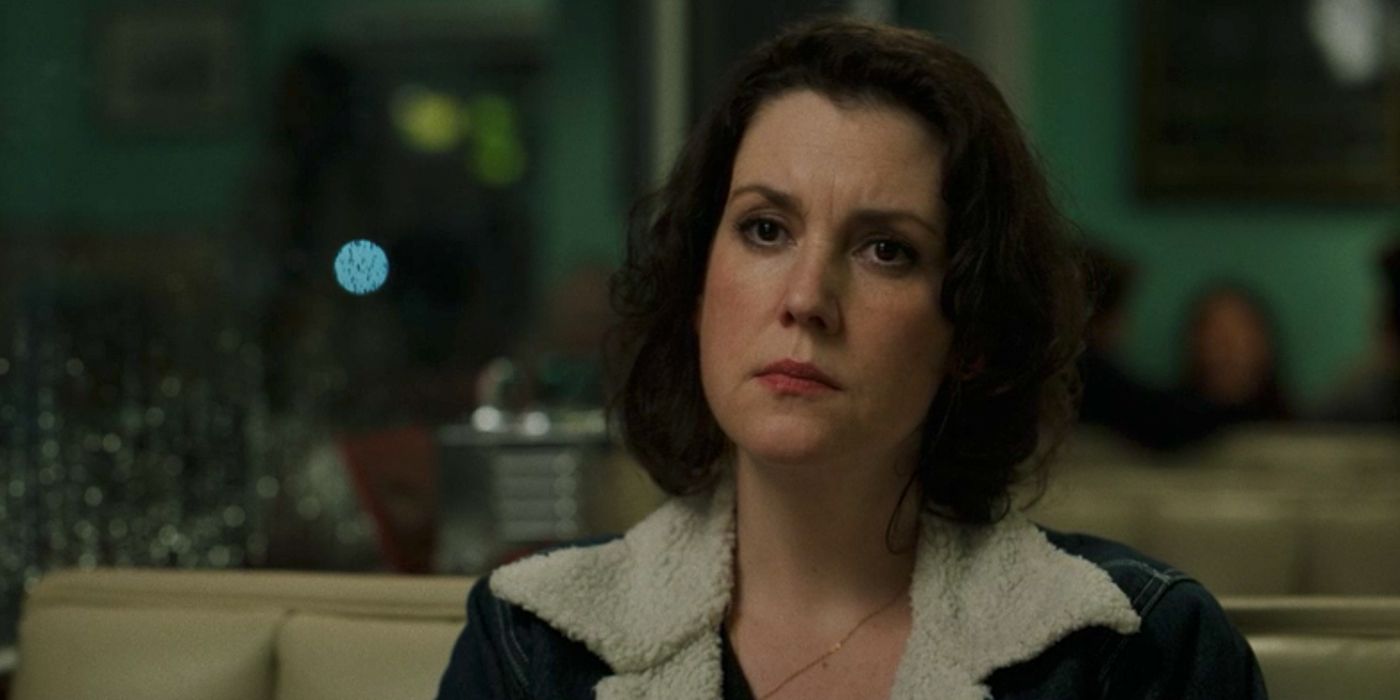 The adult version of Shauna Sheridan is played by Melanie Lynskey. Shauna survived the wilderness and has kept her journals from the group's time there. She has grown up, married Jeff Sadecki, and has a daughter, Callie. Lynskey is an accomplished character actor and is well known within the Indie film community; however, she is probably most widely known for her television work, such as playing Rose in Two and a Half Men and Molly Strand in Castle Rock.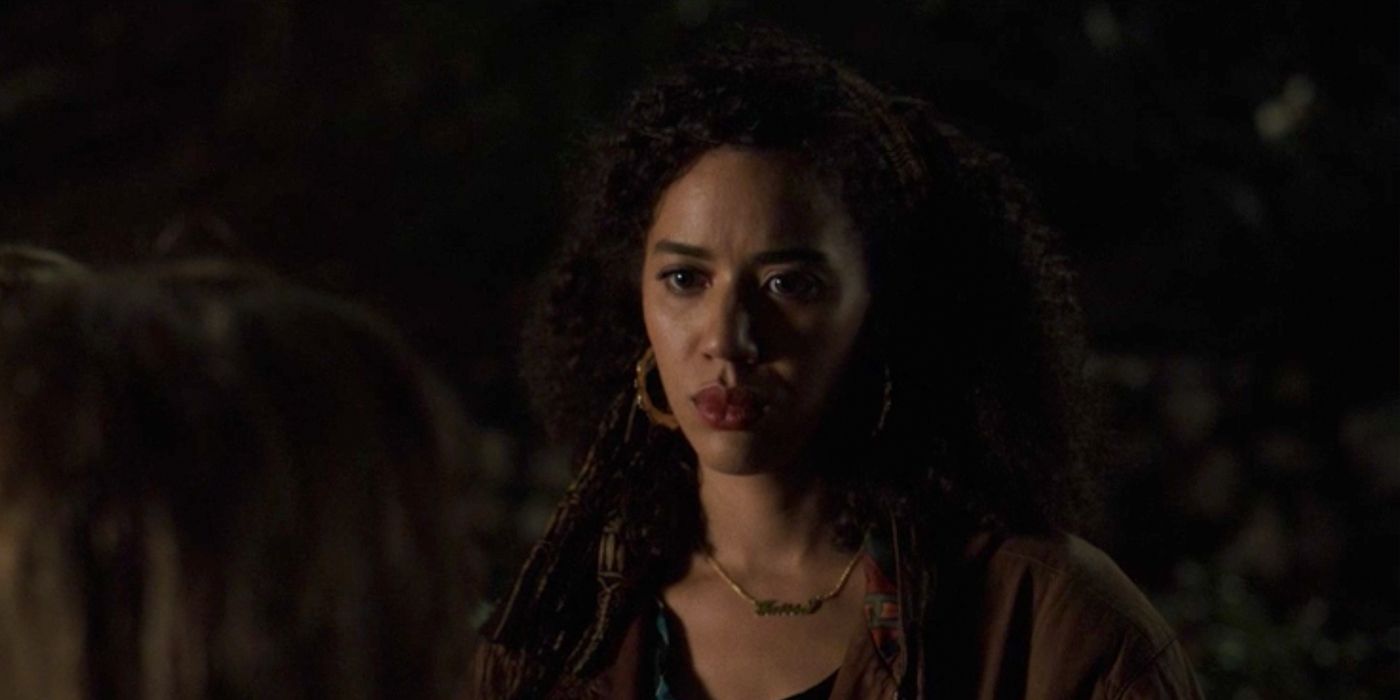 The teenage Taissa is played by Jasmin Savoy Brown. Taissa has little patience for weakness and sees Allie as a weak link on the team. When the team refuses to freeze her out, she plays rough and ultimately breaks Allie's leg, foreshadowing her attitude toward surviving the wilderness. Jasmin Savoy Brown played Allison Adams in For The People and voiced Phin Mason in the video game Spider-Man: Miles Morales.
Related: Why Dexter: New Blood References The Original's Iconic Title Sequence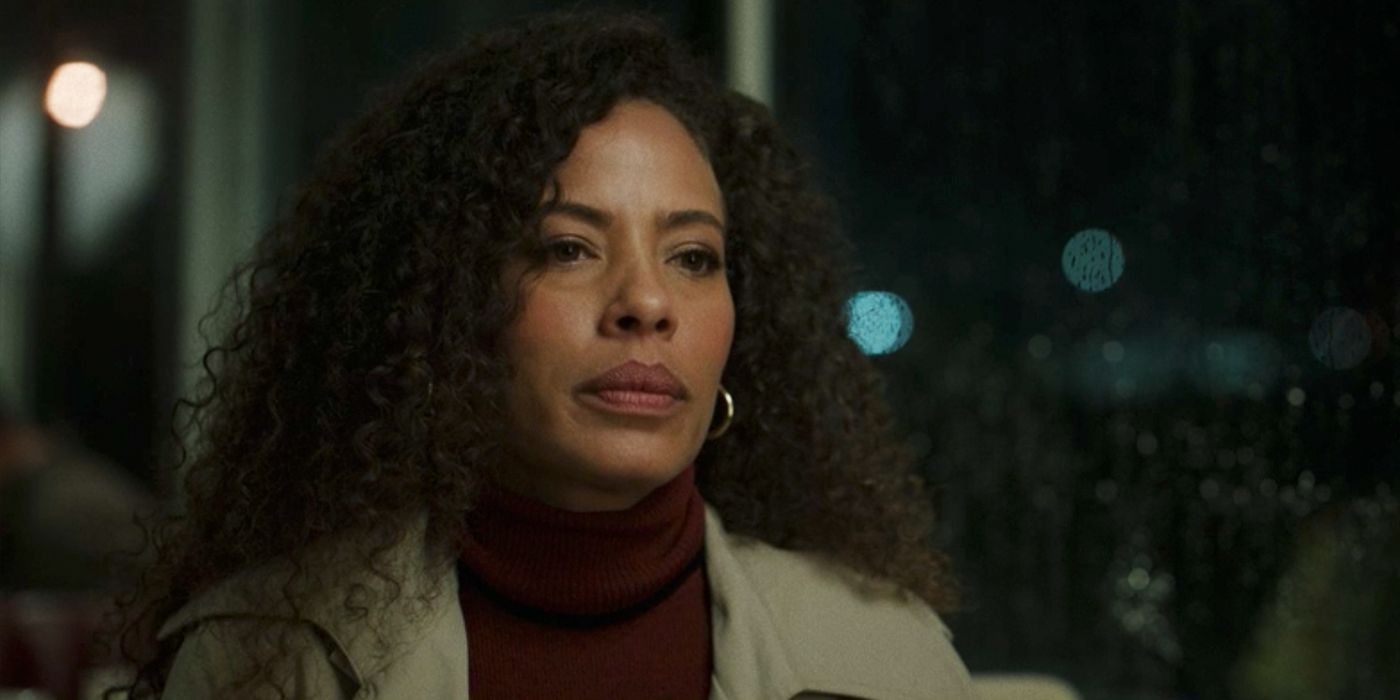 The adult version of Taissa is played by Tawny Cypress. In 2021, Taissa is running for state senate and running TV ads — which go against the group's agreement to stay out of the public eye and threatens to draw attention to their secret. Tawny Cypress played Naia in the TV series Lincoln Rhyme: Hunt for the Bone Collector and Nex Rowan in The Blacklist.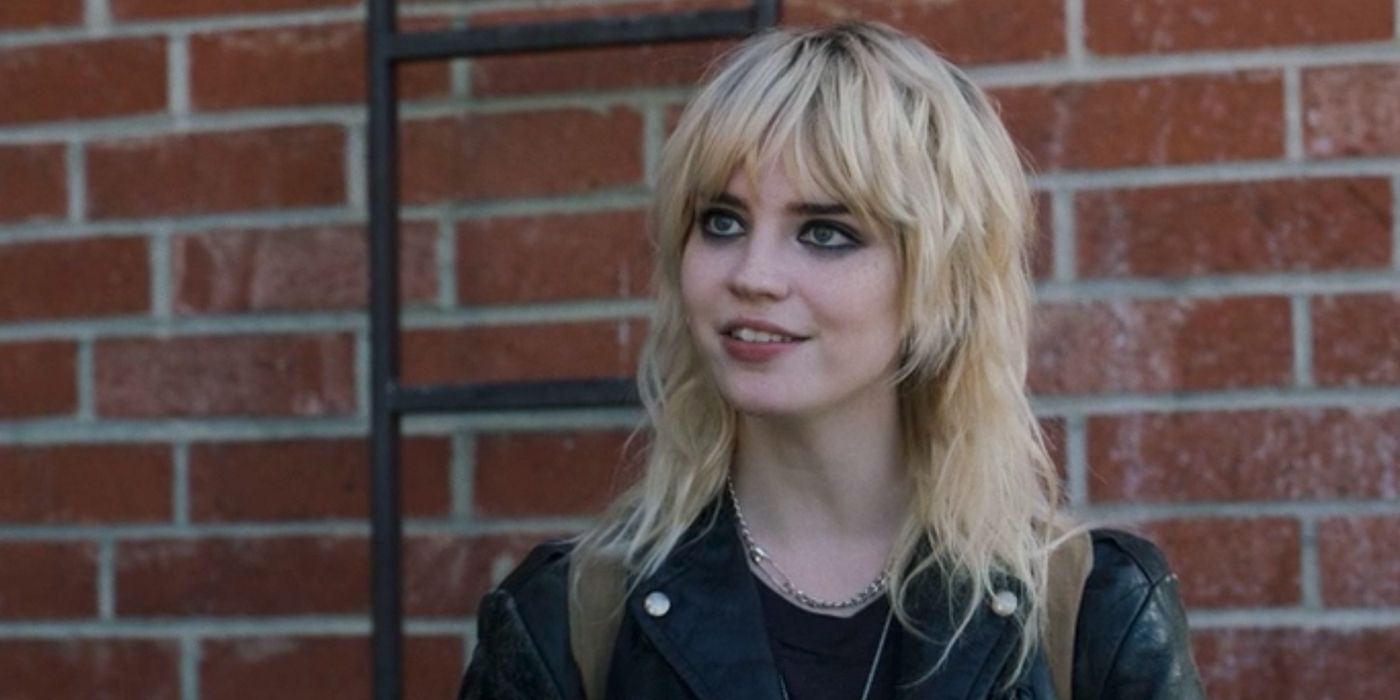 Sophie Thatcher plays the teenage Natalie in Yellowjackets. In her younger years, Natalie was part of the soccer team but often hung out separately with her rebellious friends. Sophie Thatcher played Cee in Prospect and the young version of Regan in the TV series of The Exorcist.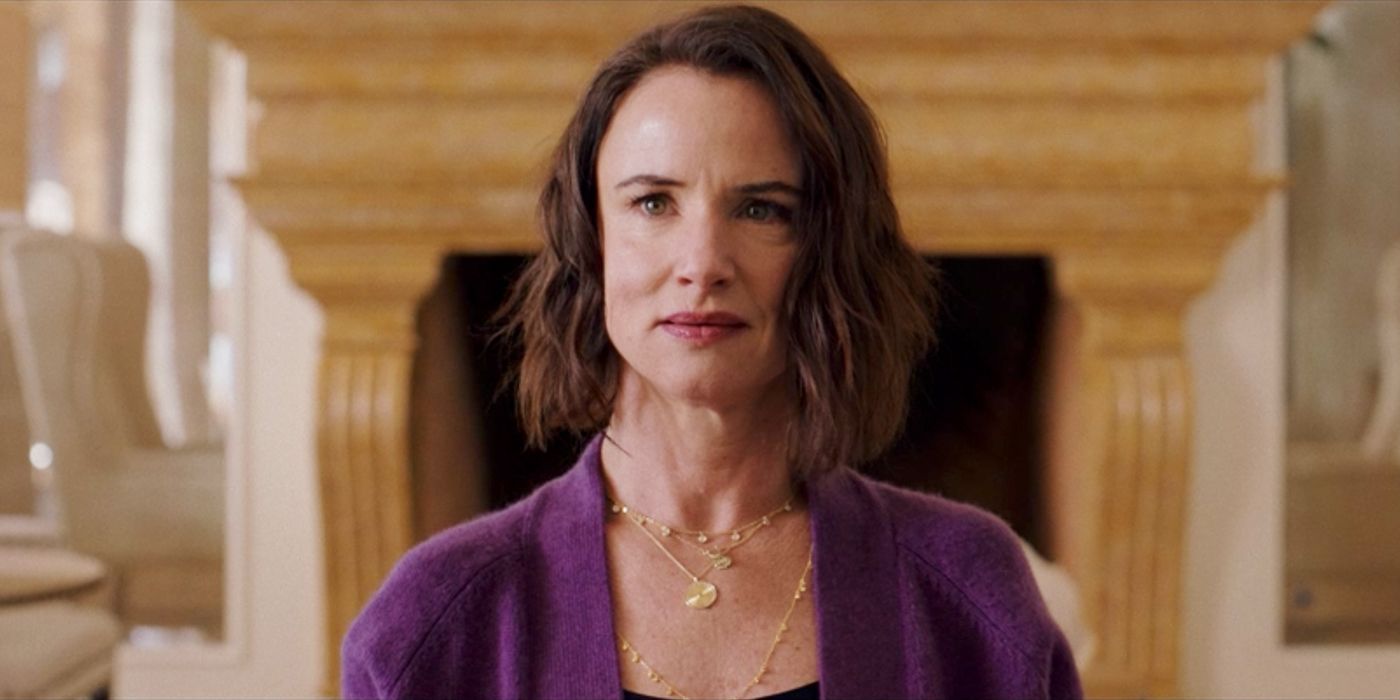 Juliette Lewis plays the older version of Natalie. After 25 years, Natalie has spent time retreating into drugs and sex as a way to distract from the events of 1996 and her loss of purpose. When she gets out of rehab, she heads back to her hometown with the plan to reconnect with the old group. Juliette Lewis played Mallory Knox in Natural Born Killers and Harper in Sacred Lies.
Samantha Hanratty plays the young version of Misty in 1996. While not included in the social gatherings, after the plane crash Misty became a central part of the tribal structure. Samantha Hanratty played Holly in The Suite Life of Zack & Cody and Kassidi in Shameless.
Related: How Dexter Has Changed Since Season 8 (& Is He Still A Killer)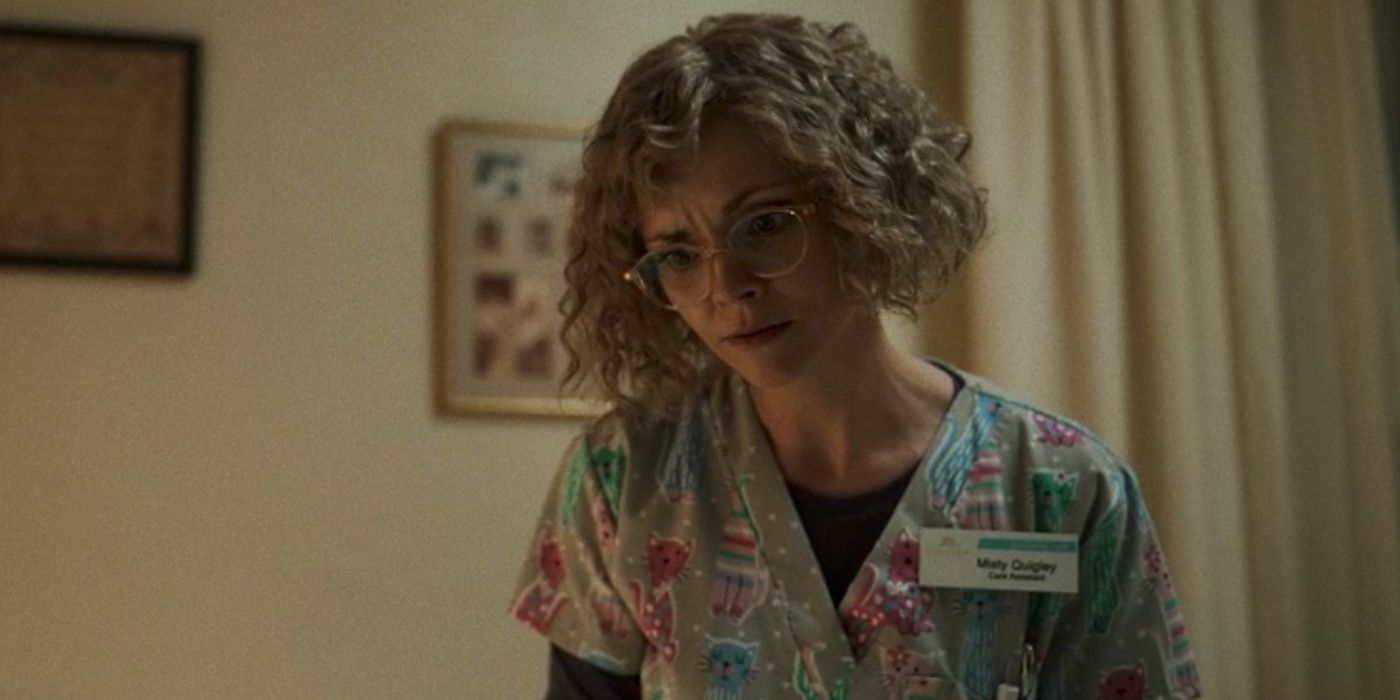 When Misty reaches adulthood she is played by Christina Ricci. A manipulative a spiteful woman, Misty now works in a care home and is the first to be approached by Natalie after she gets out of rehab. Christina Ricci made a name for herself playing Wednesday Addams in The Addams Family and has since played Lizzie Borden in The Lizzie Borden Chronicles and Zelda Sayre Fitzgerald in Z: The Beginning of Everything.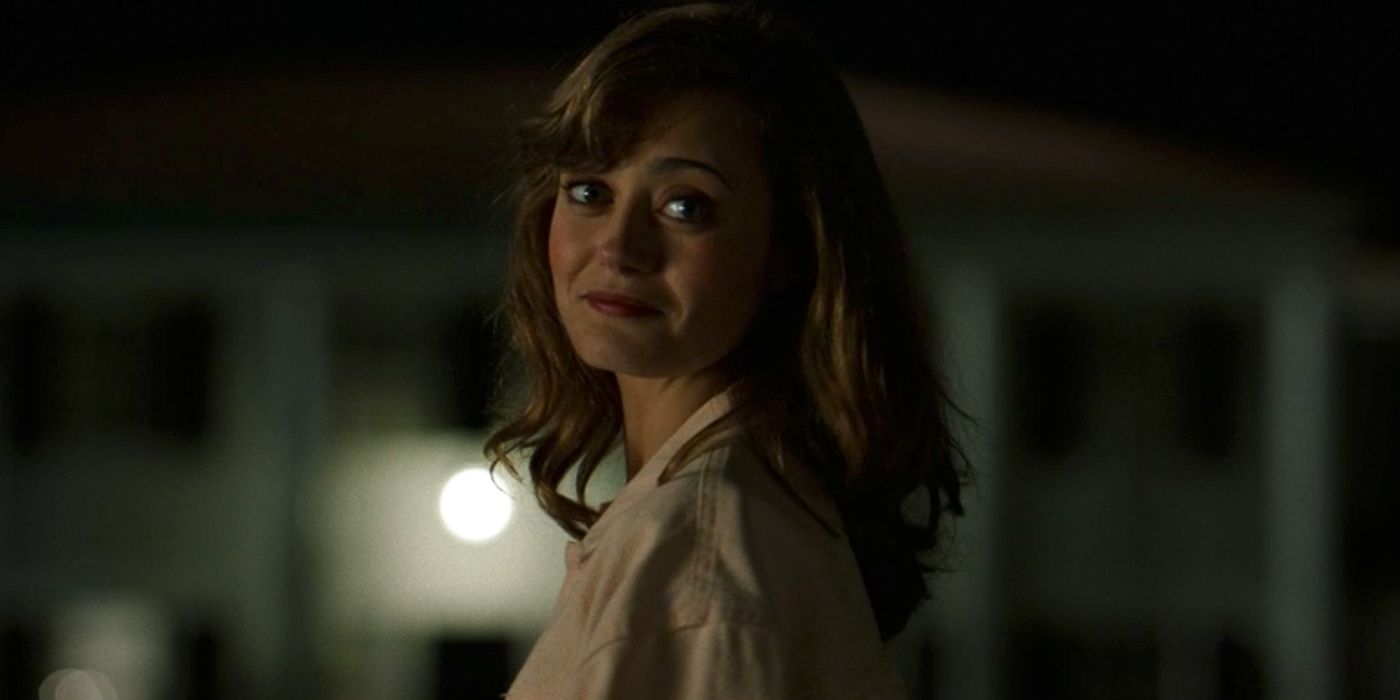 One of the first characters to be introduced in 1996 is Jackie, played by Ella Purnell. Notably, she does not have a 2021 actor in Yellowjackets. Jackie is best friends with Shauna Sheridan, is team captain of the soccer team, and is dating Jack DePew. Ella Purnell played Kate Ward in Army of the Dead and Emma in Miss Peregrine's Home for Peculiar Children.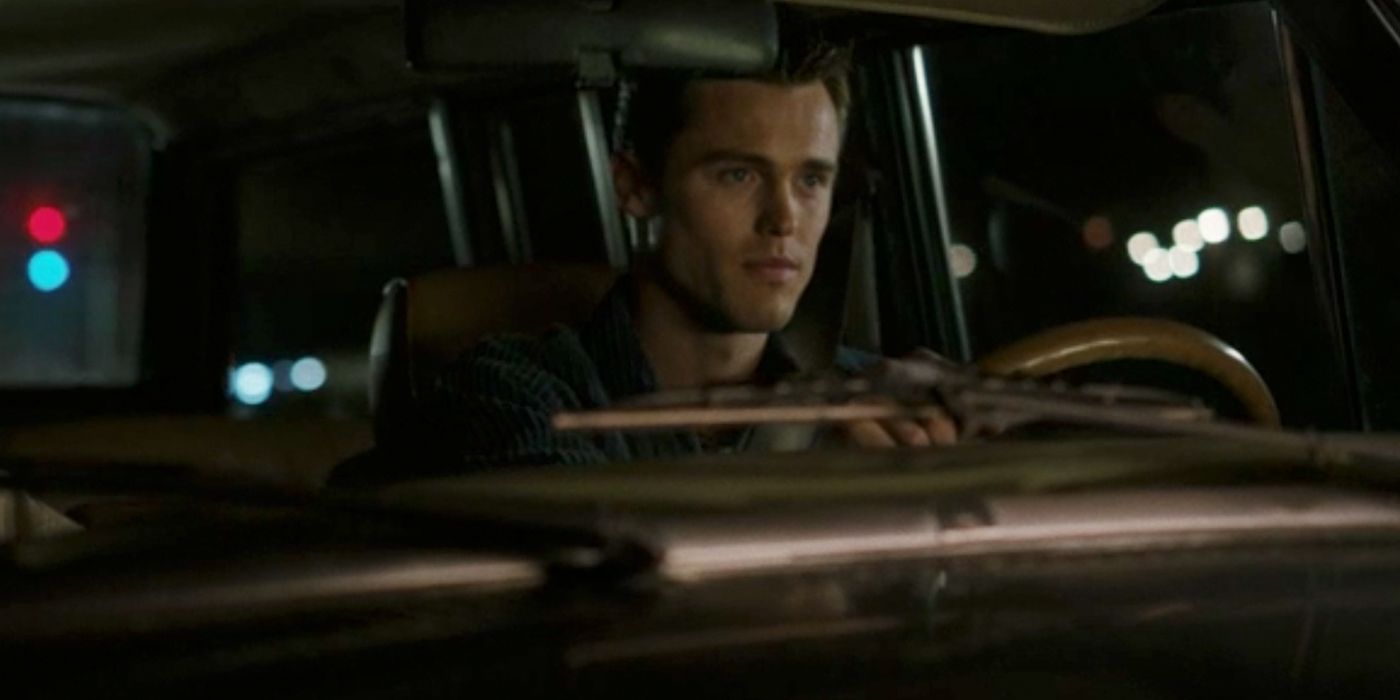 Young Jeff Sadecki is played by Jack DePew. Jeff is dating Jackie in 1996; however, he is also carrying on regular secret hookups with Jackie's best friend, Shauna. Jack DePew played Jasper Landry in The Fosters and Silas in Extinct.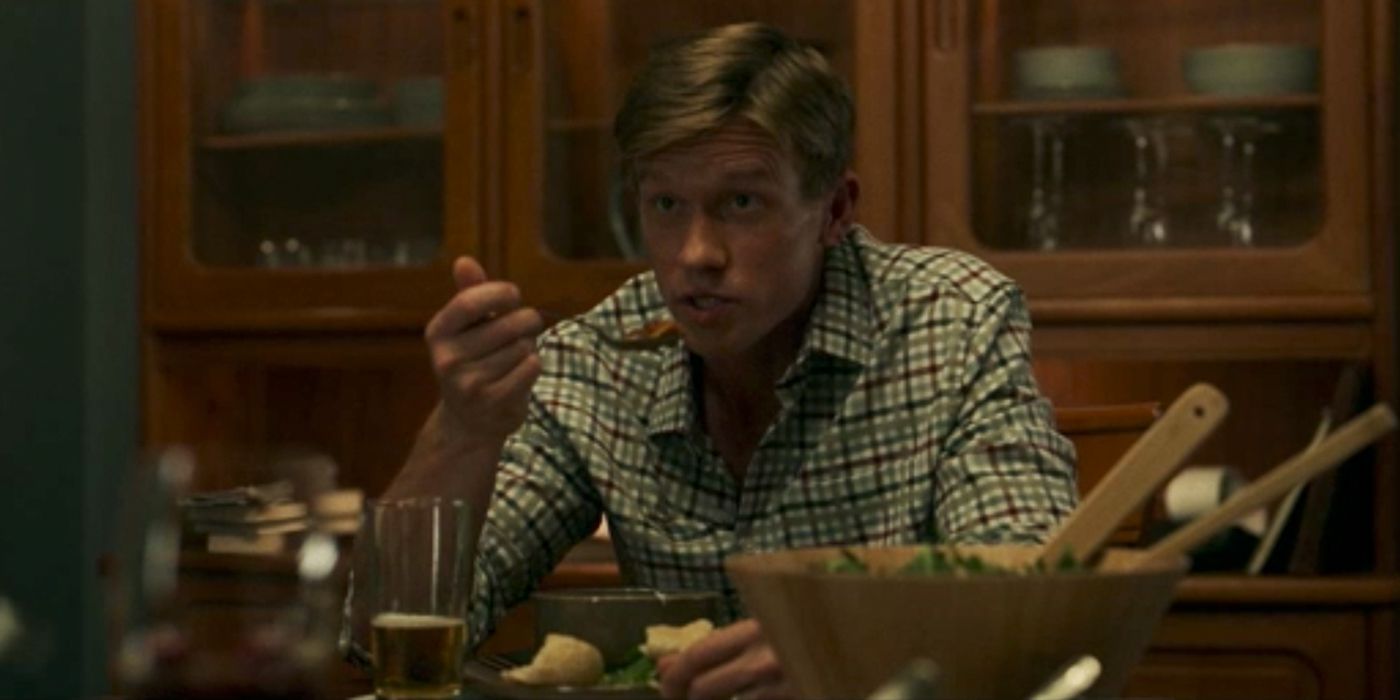 The older version of Jeff Sadecki is portrayed by Warren Kole. In 2021, Jeff has got back together with Shauna Sheridan and the pair are now married and have a child together. Warren Kole played Detective Rowbin in Why Women Kill and provided the voice of Rafe Adler in the video game Uncharted 4: A Thief's End.
Related: New Blood: How Harrison Foreshadows Dexter's Death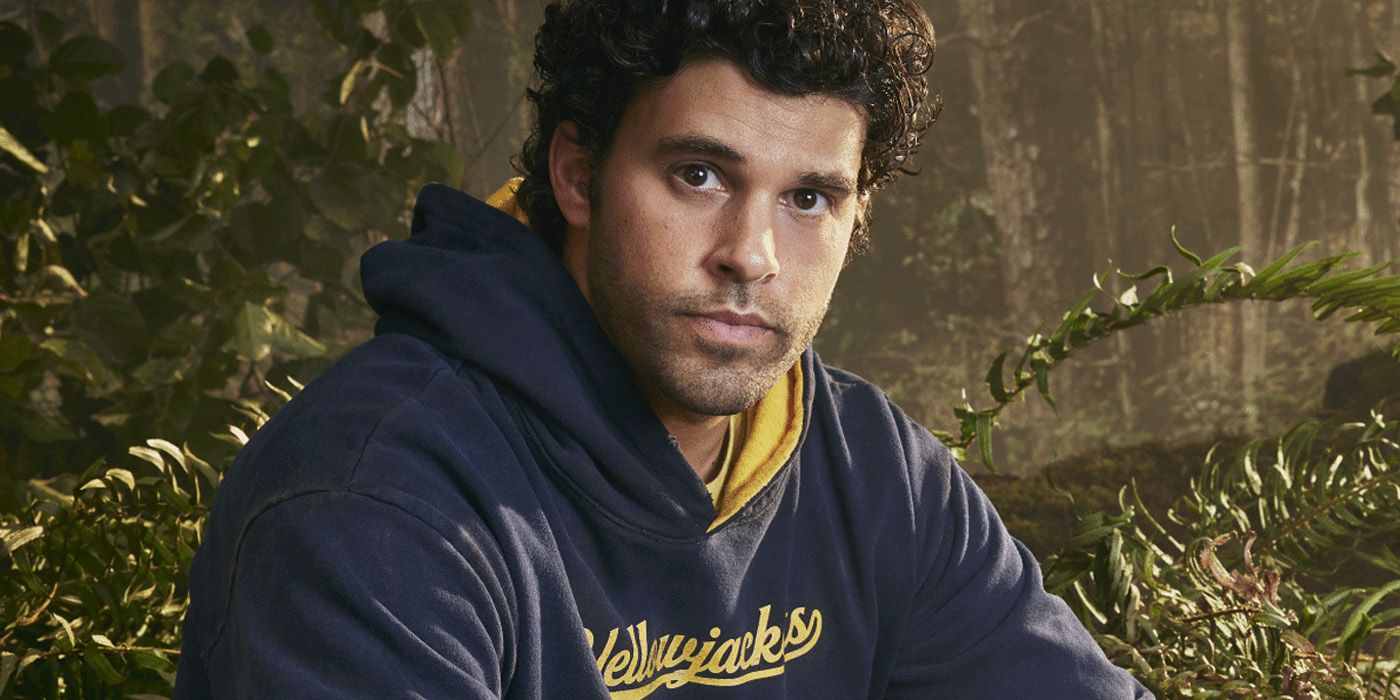 Steven Krueger plays Ben Scott, the assistant coach of the Yellowjackets soccer team in 1996. Ben Scott is the only adult who survives the plane crash, despite being injured in the event, leaving him in an awkward leadership position with the remaining teenage survivors. Steven Krueger played Josh Rosza in The Originals and portrayed Heath Tuchman in Roswell, New Mexico.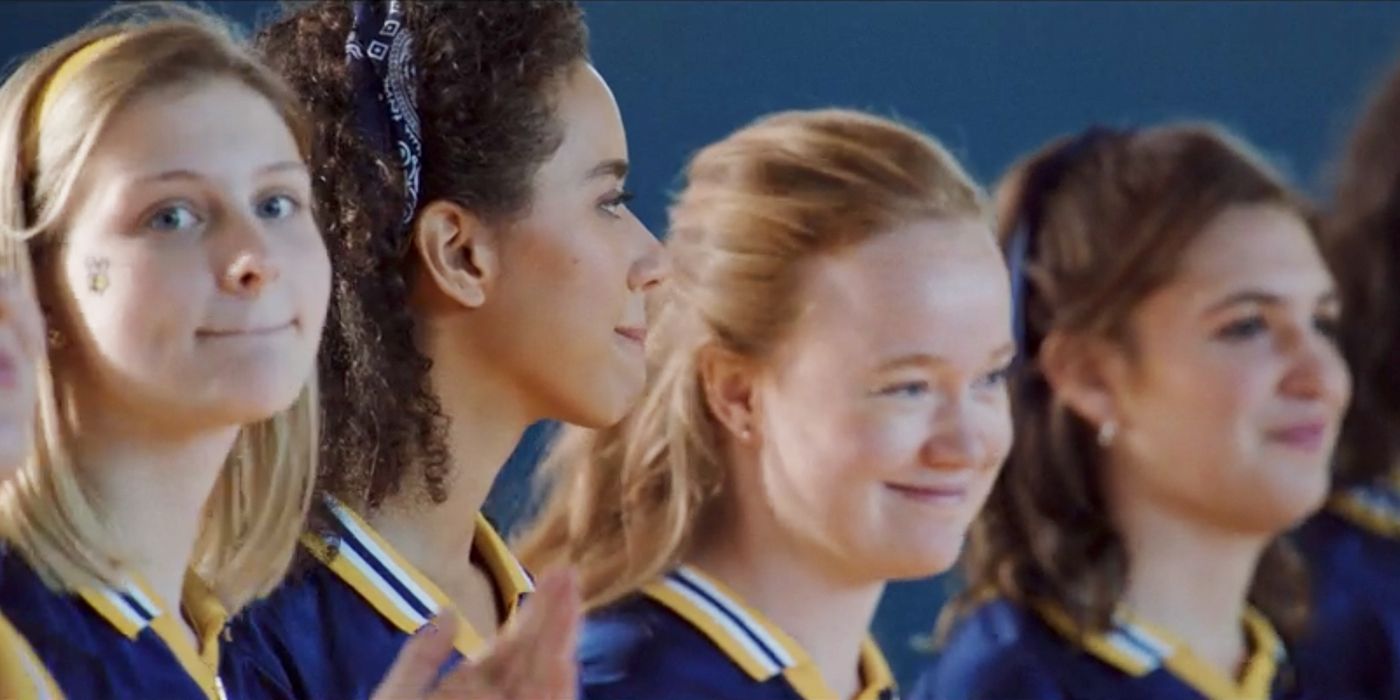 Rekha Sharma as Jessica Roberts – Rekha Sharma (Battlestar Galactica) plays a woman who claims to work for the newspaper The Star Ledger and is investigating the events of the 1996 plane crash.
Peter Gadiot as Adam – Gadiot (Supergirl) portrays a stranger who befriends Shauna.
Carlos Sanz as Coach Martinez – Sanz (Stronger) is the coach of the Yellowjackets soccer team.
Sarah Desjardins as Callie Sadecki – Desjardins (Van Helsing) plays Callie, the teenage daughter of Shauna Sheridan and Jeff Sadecki.
Pearl Amanda Dickson as Teen Allie – Dickson (Legion) plays Allie, the youngest member of the Yellowjackets who misses the flight to the national competition after her leg is broken.
Tonya Cornelisse as Allie Stevens – Cornelisse (Sisters) is the grown-up Allie who reflects on how close she came to being in the plane crash.
Charlie Wright as Teen Kevyn – A friend of Natalie's who does drugs with her.
Alex Wyndham as Kevyn – Grown up, Wyndham (Rome) plays Kevyn in 2021, who is now a detective in New Jersey.
Related: New Blood Teases Dexter's Death As A Big Season Twist
Kevin Alves as Teen Travis – Alves (Locke & Key) plays one of Coach Martinez's children.
Luciano Leroux as Javi Martinez – One of Coach Martinez's children.
Courtney Eaton as Teen Lottie – Eaton (Mad Max: Fury Road) plays the member of the Yellowjackets whose father paid for the private jet the team flew on.
Liv Hewson as Teen Vanessa "Van" Palmer – Hewson (The Santa Clarita Diet) plays the goalie for the Yellowjackets.
Related: New Blood: How Deb's Death Changed Dexter After Season 8
Alexa Barajas as Teen Mari ­– Barajas (The Flash) plays a member of the Yellowjackets team.
Keeya King as Akilah – King (The Handmaid's Tale) plays a newer member of the Yellowjackets.
Jane Widdop as Teen Laura Lee – Widdop (Deadly Daughter Switch) plays a member of the Yellowjackets who is defined by her strength of faith.
Rukiya Bernard as Simone – Bernard (Van Helsing) is Taissa's wife: the two have a son together, Sammy.
Aiden Stoxx as Sammy – The son of Taissa and Simone.
More: New Blood: Why Dexter Repeats His Routine After Leaving Miami
Yellow Jackets airs new episodes Sundays on Showtime.