10 Best Cartoon Network Holiday Episodes, According to IMDb
Aside from the food, hopeful time off, and gifts the best thing about the holiday season are all the holiday-themed episodes that shows churn out year after year. Even popular kids' shows have gotten into the holiday spirit in the last few decades creating hilarious and memorable episodes that generations of children love to watch.
RELATED: 10 Best Kids' Show Holiday Specials, Ranked According to IMDb
Cartoon Network might be the ignored stepchild of the children's cable channels but it actually does have a lot to offer viewers, especially during the holidays. From iconic early 2000s show's holiday episodes to more recent shows, the characters on Cartoon Network sure know how to have fun and get into wacky situations while celebrating Christmas.
10

Ed, Edd n Eddy: "Ed, Edd n Eddy's Jingle Jingle Jangle" (Season 4) - 7.6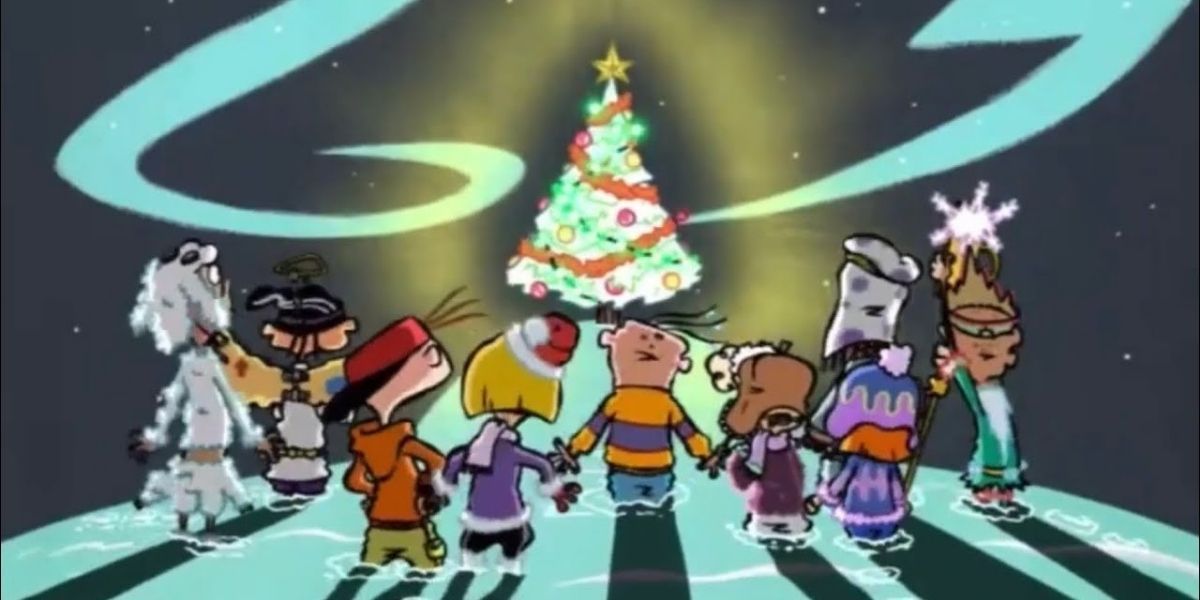 "Ed, Edd n Eddy's Jingle Jingle Jangle" was a special episode that aired in between the show's 4th and 5th seasons. The episode opens on Christmas Eve as Eddy searches for his Christmas presents only to discover he's getting clothes. After meeting with his friends, Eddy decides the only way to turn his Christmas around is to get adopted by another family who will gift him presents he actually wants.
Not only does this episode have a moral lesson to it, but it also showcases how different people celebrate Christmas. As Eddy wanders from home to home, he learns different traditions like Rolf who believes a troll named Yeshmiyek delivers Christmas dinners to good families.
9

Dexter's Laboratory: "Dexter vs. Santa's Claws" (Season 2, Episode 37) - 7.7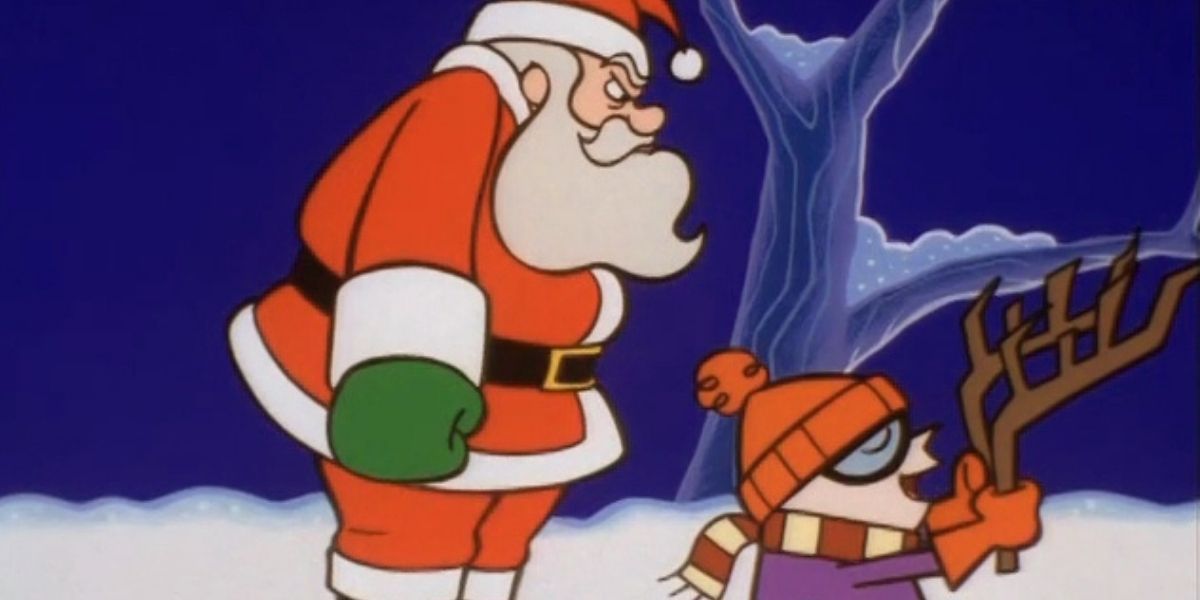 Dexter and Dee Dee rarely see eye-to-eye and their differences are only heightened during Christmas time. After Dee Dee lets it slip that she still believes in Santa Claus, Dexter makes it his mission to prove his older sister wrong. Dexter pulls out all the stops and even shoots down Santa's sleigh and shaves his beard to prove his point only to learn that Dee Dee was in fact right all along.
"Dexter vs. Santa's Claws" isn't an inherently original episode with the whole thing hinging on Dexter's disbelief in Santa Claus but the episode is quite original in its execution. It's also hilarious to watch Dexter chase after the real Santa Claus and torment him to prove his point.
8

We Bare Bears: "Christmas Parties" (Season 2, Episode 22) - 7.8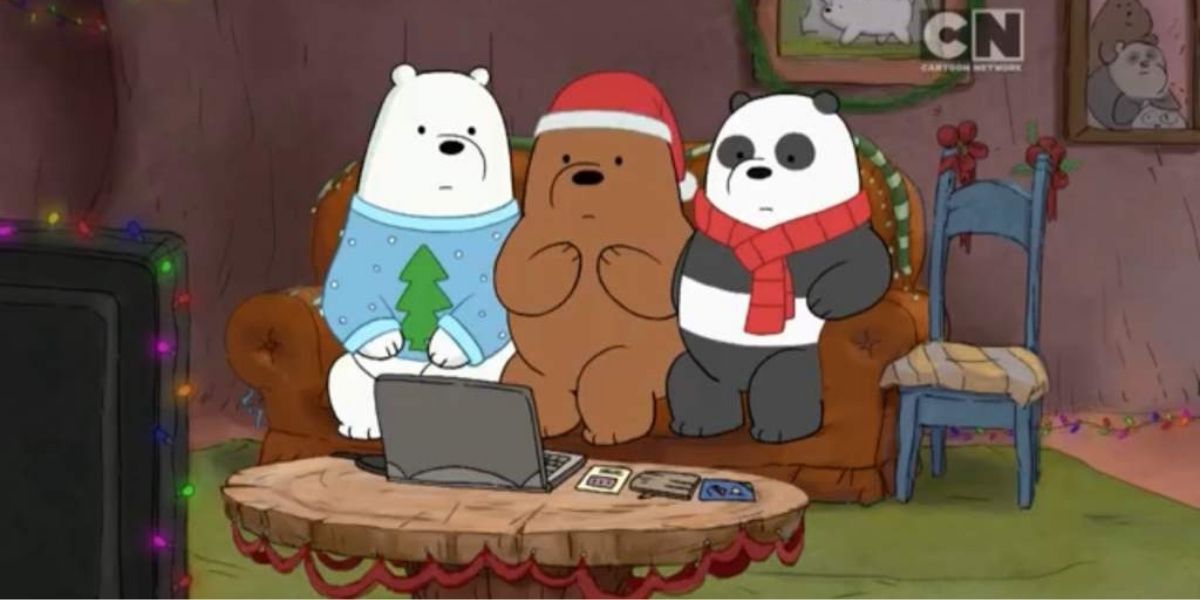 We Bare Bears might be one of Cartoon Networks' best original shows of the 2010s which led to one of the best holiday episodes. The Bears are busy decorating their house when they get invited to 4 holiday parties on the same night. Not wanting to hurt anyone's feelings, the bears attend all four parties for a short amount of time.
Everyone can relate to being pulled in a hundred directions during the holidays, even kids which is what makes this episode so relatable. The episode also ends with the valuable lesson that sometimes it's better to choose.
7

6Teen: "Deck The Mall" (Season 1, Episode 5) - 8.0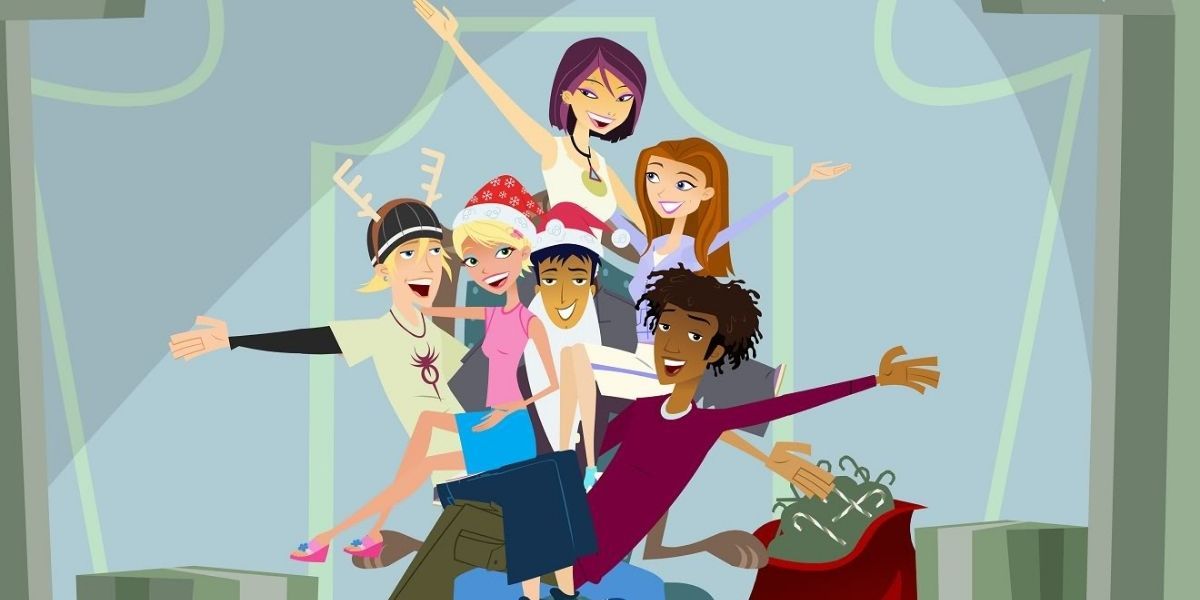 6Teen aired a handful of Christmas-themed episodes while it aired but the most memorable remained its season 1 episode. With the characters stuck working their various mall jobs, they find themselves unable to enjoy the holiday season as they deal with stressed-out shoppers. However, the episode really kicks off when the friends get locked in the mall on Christmas Eve.
RELATED: The 10 Worst TV Series Christmas Episodes, According To IMDb
While the episode is geared more towards teenagers, it's still a fun episode for kids of all ages to enjoy. It also reminds everyone to treat retail workers with kindness during the busy shopping season.
6

Courage the Cowardly Dog: "The Nutcracker" (Season 4, Episode 1) - 8.0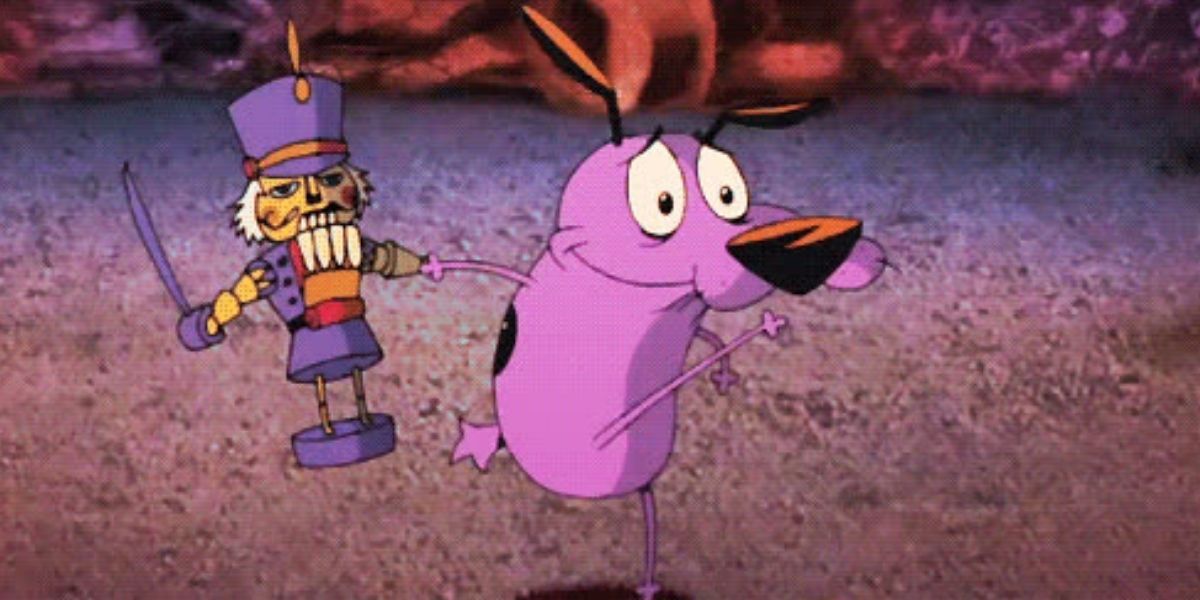 Courage the Cowardly Dog might be one of Cartoon Network's scariest children's shows of all time, but that didn't stop them from creating a Christmas-themed episode. The episode begins when Courage and his family get locked inside the town's dump. While there, Coward finds a nutcracker toy which later helps him free Eustace from giant rats.
"The Nutcracker" is a fun parody of Tchaikovsky's iconic ballet of the same. While the reference might go over children's heads, it's still a fun and exciting episode full of music and dance battles.
5

The Garfield Show: "Home for the Holidays" (Season 2, Episode 1) - 8.3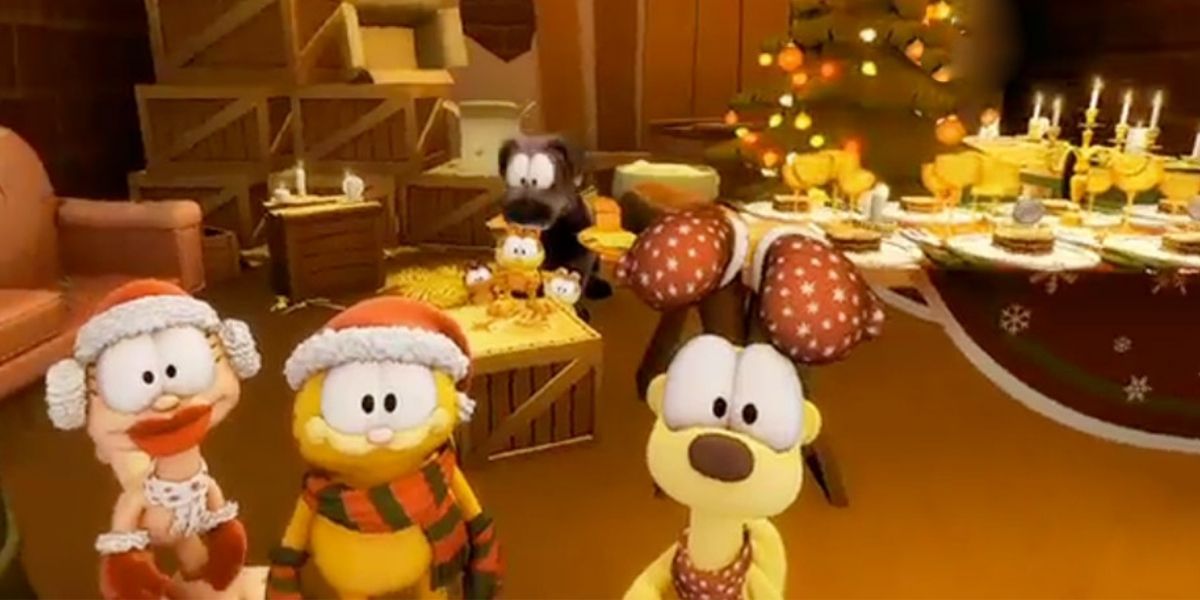 "Home for the Holidays" is a special two-part episode of The Garfield Show that not only kicked off the holiday season but also the show's second season. In part 1, Garfield is his usual selfish, food-obsessed self until Arlene convinces him that holidays are about giving back as he helps out an animal shelter. Part 2 takes on a more fun approach as it centers around Garfield and Oddie decorating a Christmas tree.
This two-part episode is great because it offers something for everyone. Cartoon Network fans who like moral messages with their holiday episodes will love part 1, while fans who just like fun holiday specials will love part 2.
4

The Grim Adventures of Billy & Mandy: "Billy and Mandy Save Christmas" (Season 5, Episode 7) - 8.4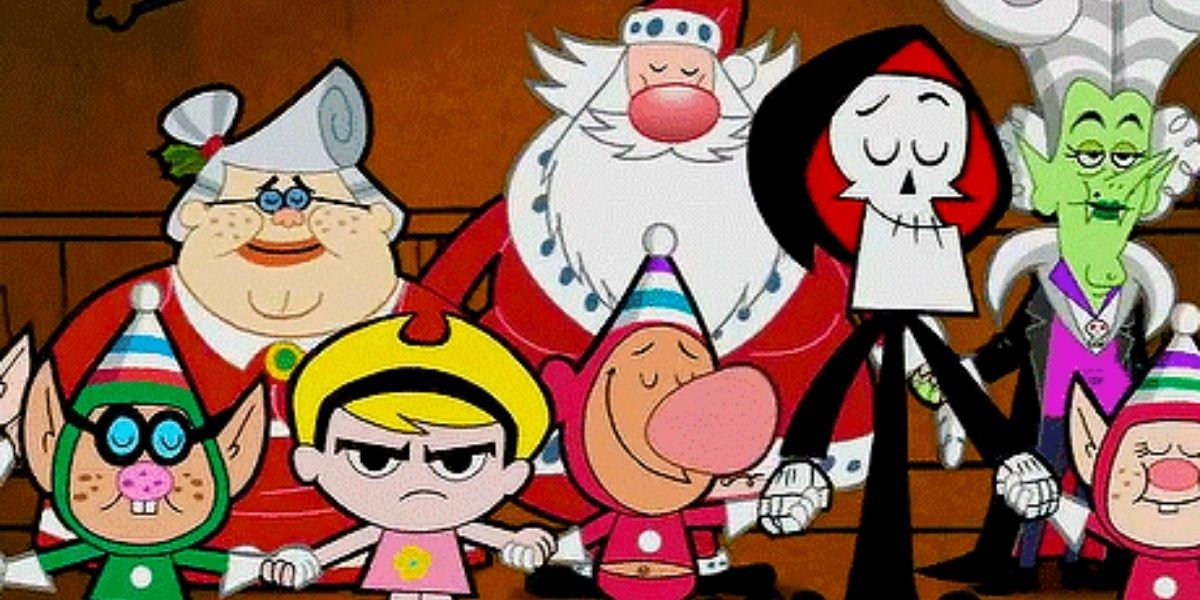 The Grim Adventures of Billy & Mandy is another show that doesn't necessarily feel Christmas-y and yet they made it work with their two-part episode "Billy and Mandy Save Christmas." After Mandy tries to convince Billy that Santa isn't real, Grim takes them to the North Pole to meet him themselves. The only problem is Santa has been bitten by a vampire and needs help turning back into himself.
"Billy and Mandy Save Christmas" is a fun holiday special because while it screams Christmas, it stays true to the show's dark humor and wacky situations. The episode also has a great plot twist that will shock viewers of all ages.
3

Adventure Time: "Holly Jolly Secrets" (Season 3, Episode 19) - 8.6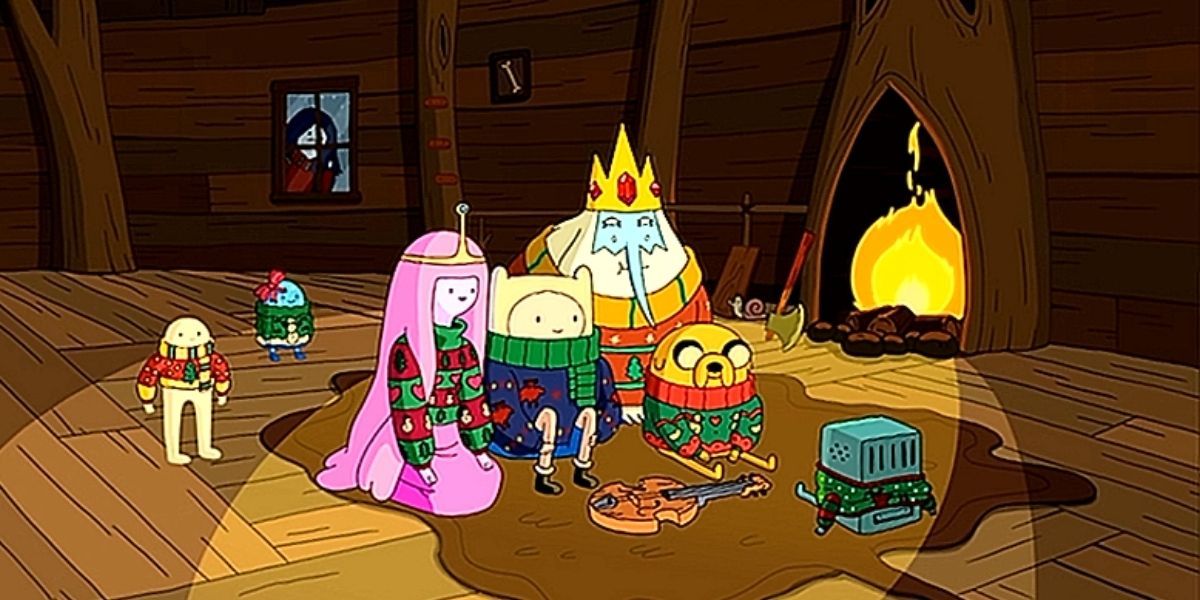 Adventure Time aired tons of holiday episodes during its 9 season run but the most beloved by fans was the season 3 episode "Holly Jolly Secrets." The first part of the episode centers on Finn and Jake as they attempt to figure out a secret hidden inside the Ice King's video diary. Part 2 continues the story as the Ice King tries desperately to stop them as they get closer and closer to the secret.
RELATED: 10 Cutest Characters From Adventure Time (Who Are Surprisingly Dangerous)
Like all great Adventure Time episodes, Finn and Jake lead the way on an epic quest full of twists and turns and in this case holiday spirit. The episode ends in a heartfelt cliffhanger, as the gang learns the truth about the Ice King's past which brings them all closer together.
2

Codename: Kids Next Door: "Operation: N.A.U.G.H.T.Y." (Season 5, Episode 5) - 8.7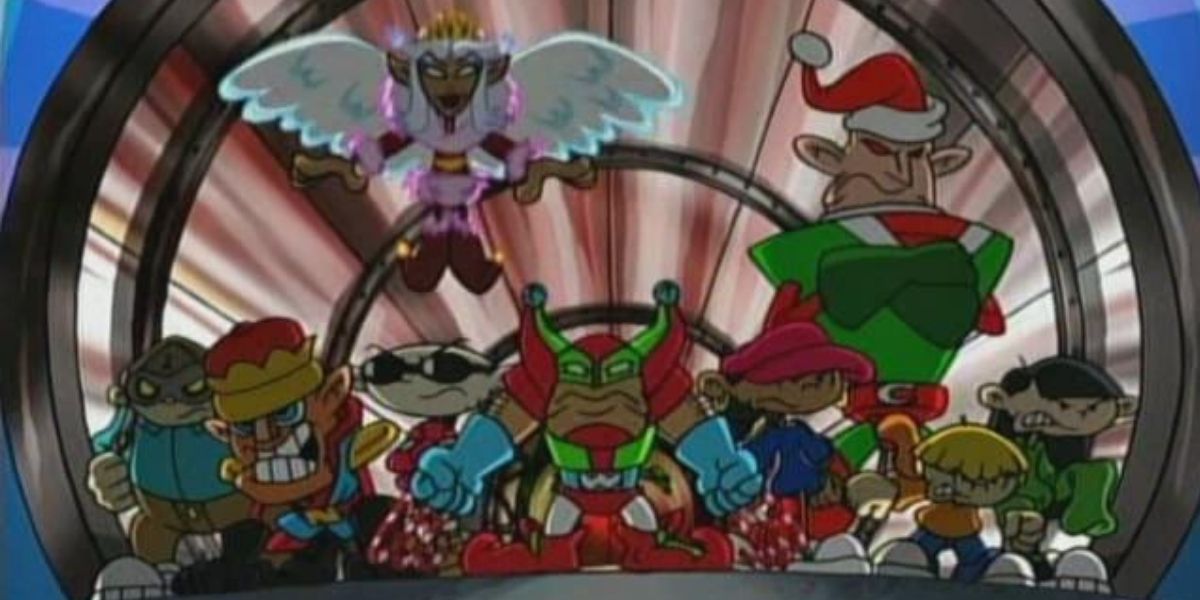 "Operation: N.A.U.G.H.T.Y." begins when an apparent Sector V leads an attack on Santa's Workshop where they rig the REINDEER system so they're the only ones who get present. In retaliation, the elves show up and cut down Sector V's treehouse only to discover that Sector V wasn't the one who staged the attack but rather it was the Delightful Children From Down the Lane disguised as them.
Full of action, fight sequences, and clever thinking "Operation: N.A.U.G.H.T.Y." is a great holiday episode for audiences who are looking for something a little different than the traditional decorating the tree type of special.
1

Regular Show: "The Christmas Special" (Season 4, Episode 9) - 9.6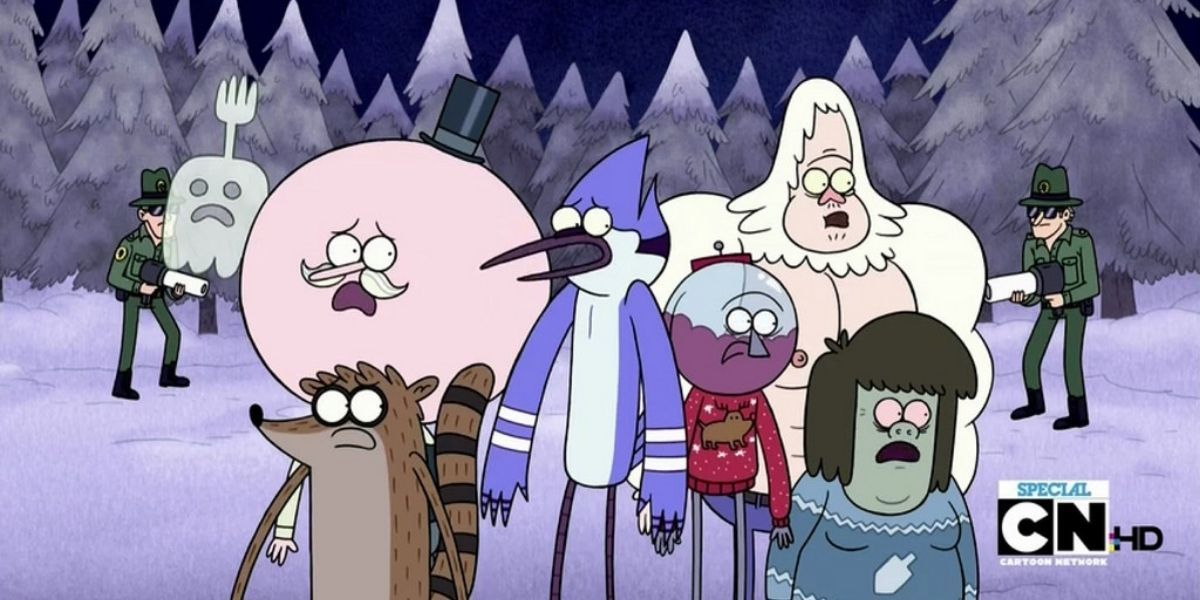 With 8 seasons, it's no surprise that Regular Show aired several holiday-themed episodes however, it's the season 4 episode that maintains the highest praise and rating amongst fans of the animated series. The basic plot of the episode revolves around Mordecai and Rigby needing to destroy a present that one of Santa's sinister elves left behind that has the potential to end Christmas forever.
The episode is not only entertaining and well done but it also served as the show's first-ever Christmas special, a tradition that continued in the years that followed. There are also several references to Lord of the Rings hidden within the dialogue and actions of the characters.