90 Day Fiancé: Amira Instagram Poll Embarrassingly Backfires With Fans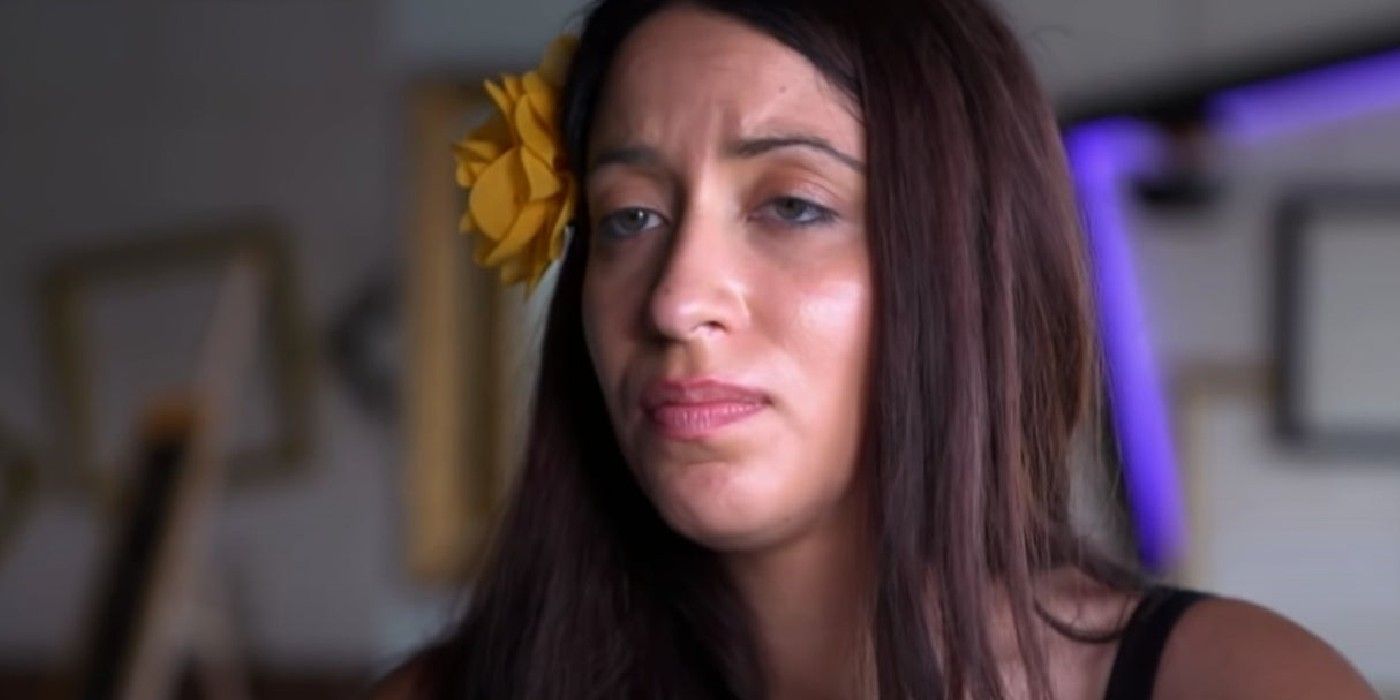 90 Day Fiancé star Amira Lollysa has found love after her disastrous relationship with Andrew Kenton, though her latest career move is not receiving the reception she hoped for. The glamorous French beauty earned fan sympathy after her relationship with American daycare worker Andrew resulted in her being detained in Mexico during their failed reunion attempt. However, Amira does not have majority support from her followers as she is the latest 90 Day Fiancé star to discuss joining OnlyFans.
Amira and Andrew's failed relationship led to Andrew launching an online smear campaign against Amira that instead painted Andrew as a 90 Day Fiancé franchise villain. Amira has since moved on to date another American man. Her boyfriend was rumored to be named Camel Ventura, though viewers now think she might be with a new mystery man in Las Vegas. Either way, Amira has completely cut Andrew out of her life as she seeks romance elsewhere. Meanwhile, Amira has been focusing on building her brand online.
Related: 90 Day Fiancé: Evelyn & David Shock Fans With Separation Announcement
Reddit user binzyz shared a screenshot update from Amira's Instagram Story, @amira_90day, that saw the French beauty posting a poll. Amira shared an image of herself lounging on a couch with the question, "Will you subscribe to my OF?" Only 35% of Amira's followers said that they would be interested in the subscription, numbers that did not impress Reddit users. "This poll was a bold choice," one top commenter noted. "65 percent no. I don't know why she would even set herself up like this," another commenter observed. Many viewers questioned why Amira wouldn't delete the poll since it was on her own page.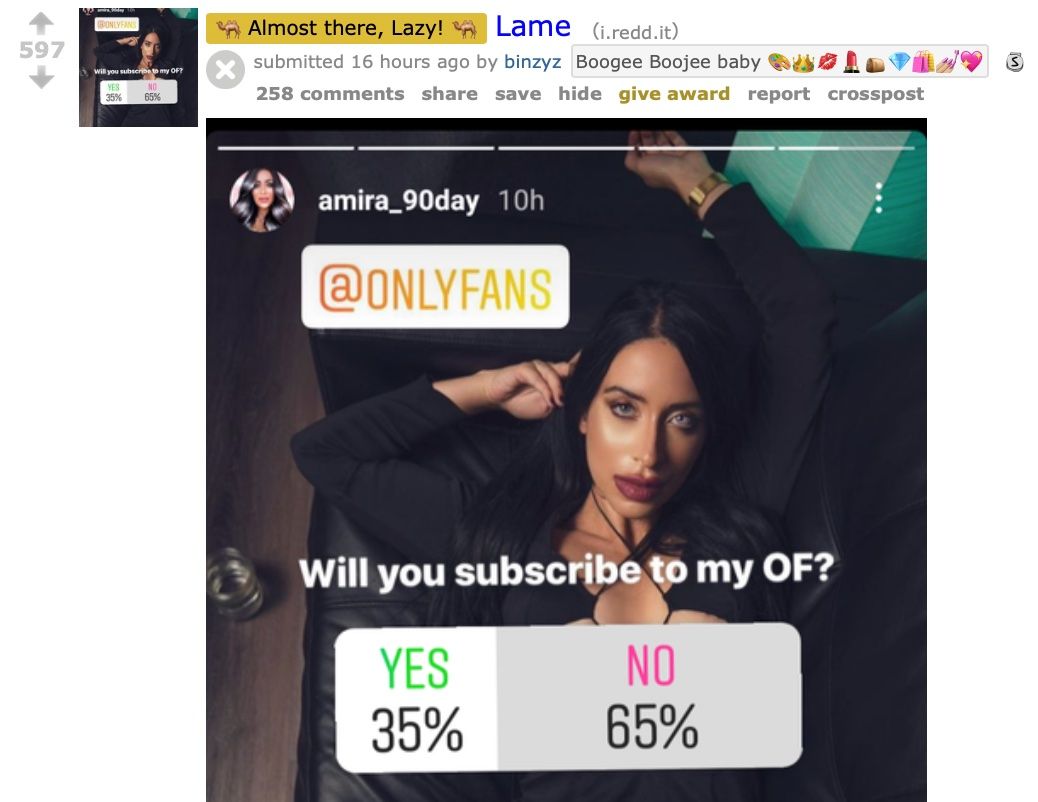 While many commenters thought that her poll results were lackluster, others were surprised by Amira's new appearance in the image. "For a second I thought this was Deaven with too much lip filler," one commenter noted, though dozens of franchise fans agreed. In addition to resembling franchise cast member Deavan Clegg, another commenter voiced that Amira looked like Teen Mom's Farrah Abraham since her lips appeared far larger than usual. Some commenters were unable to recognize the French woman at all given her seemingly transformed appearance in the post. "Hold the phone. That's supposed to be Amira??" one confused commenter asked.
Although Amira's poll likely garnered far less favorable results than she desired, some commenters did point out that 35% of responders might be enough to earn Amira some money on OnlyFans. Numerous 90 Day Fiancé franchise cast members have found financial success on the platform, while 90 Day Fiancé: The Other Way and 90 Day: The Single Life season 2 star Stephanie Matto also launched her own similar photo-sharing platform, Unfiltrd. While Amira is trying to earn money through various ventures, she also might return to the 90 Day Fiancé franchise with her new boyfriend sometime in the future.
Next: 90 Day Fiancé: Single Life Season 2 Blasted For Being Fake & Forced
Sources: binzyz/Reddit, @amira_90day/Instagram