90 Day Fiancé: Jovi Dufren Reacts To Yara Zaya's Boujee Makeup Backlash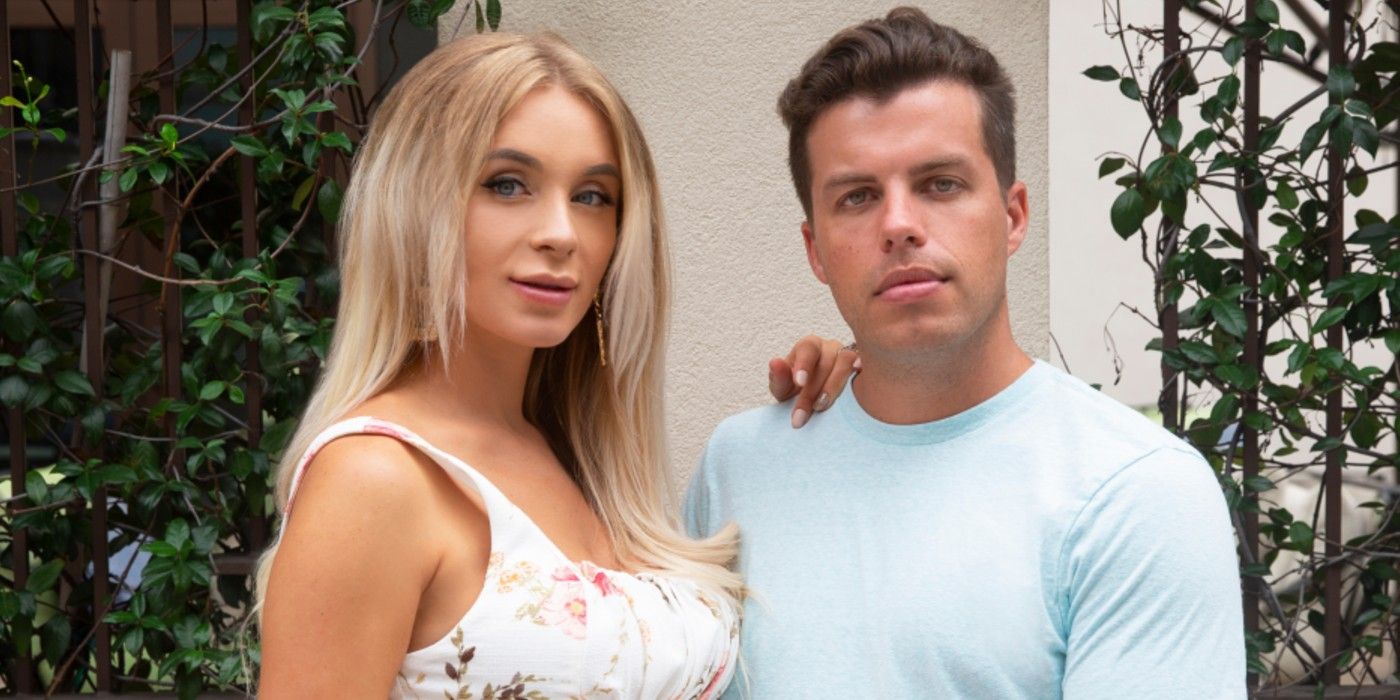 Jovi Dufren of 90 Day Fiancé commented on the negative publicity around Yara Zaya's makeup brand Boujee By Yara after she was dragged for it online. Ukrainian fashionista Yara didn't waste any time in using her newfound reality TV star fame to start her own fashion and now, this controversial cosmetics line. But fans reportedly caught Yara in one lie after another when she tried to market her wares, which started off with her being drastically slammed for upselling clothes she'd allegedly bought in bulk Chinese website, Alibaba. 90 Day-detectives snooped around for tea about Yara's makeup products as well and accused her of plagiarism or that she was making false claims about the makeup being vegan.
The 26-year-old mother dealt with the criticism coolly and also replied to some comments on her page saying her products were "90 percent" vegan. But when called out about it, Yara admitted that the product packaging had beeswax in it and happened to update the same on her website. She also added a "cruelty-free" logo but fans say she might not have solid proof of whether the products, which they suspect are again purchased from Alibaba, were tested on animals or not. Someone else also found Yara's blog content featuring how-to's about makeup was also seemingly plagiarized. Yara again had to revise her website to give credit to the original writer rather than apologize for "stealing articles" as fans accused her of.
Related: 90 Day Fiancé: Yara Zaya Called Out By Fans For Website Plagiarism
However, it cannot be denied that Yara's 90 Day Fiancé popularity has also earned her loyal supporters who helped her products get sold out within a week of the Boujee By Yara launch. Amidst this, Yara's husband Jovi is showing how he couldn't have been more proud of her success despite the blowback. In one of his usual AMAs with his Instagram followers, Jovi was asked, "what's going on with Yara and her makeup line?" Jovi replied with, "nothing." He then added, "just a few haters is what I've gathered." After adding a link to Yara's makeup website, Jovi asked his dear followers to "go shopping."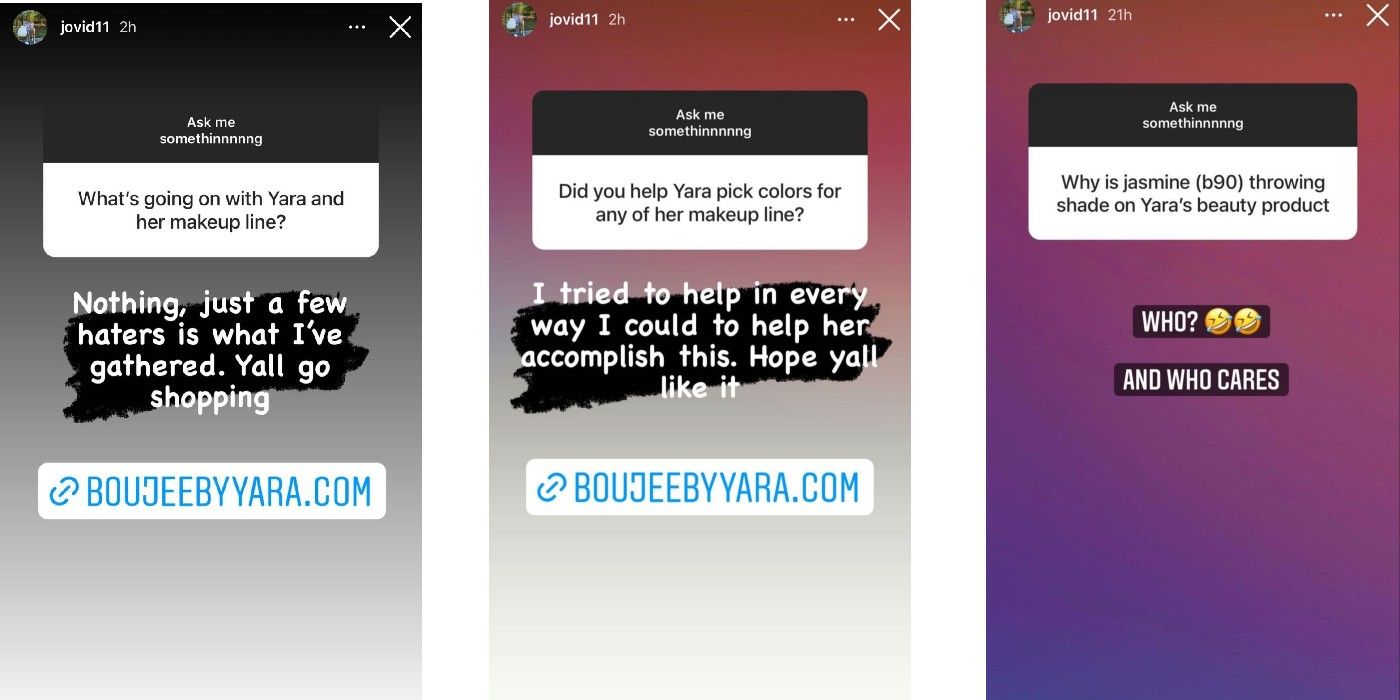 Another 90 Day Fiancé viewer wanted to know if Jovi had helped Yara pick colors for any of her makeup lines. "I tried to help in every way I could help her accomplish this," shared Jovi. "Hope yall like it," he wrote as he added another link to this story as well. Meanwhile, one fan asked why Jasmine, a new cast member from the upcoming 90 Day Fiancé: Before the 90 Days was "throwing shade" on Yara's products. "Who?" asked Jovi with laugh reaction emojis before he declared, "and who cares."
While Jovi may not care about the angry reactions that Yara is getting for misleading and profiting off gullible fans, some claim that they've received cease and desist notices from the 90 Day Fiancé star on Reddit. Jovi denied the claims on Instagram recently when he asked a fan why he would be stupid enough to do something like that. Still, fans feel that Yara and Jovi owe them complete honesty when it comes to selling products that have ingredients they themselves might now be sure of. Still, Yara is just getting started with building her makeup empire much like Yara's Instagram follower Rihanna. And hopefully, she gets everything right before she plans her next big launch!
Next: 90 Day Fiancé: Times When Fans Accused Yara Zaya Of Being Shallow
Source: Jovi Dufren/Instagram