90 Day Fiancé: Kenny's Kids Reveal Why They Don't Want A Baby Sibling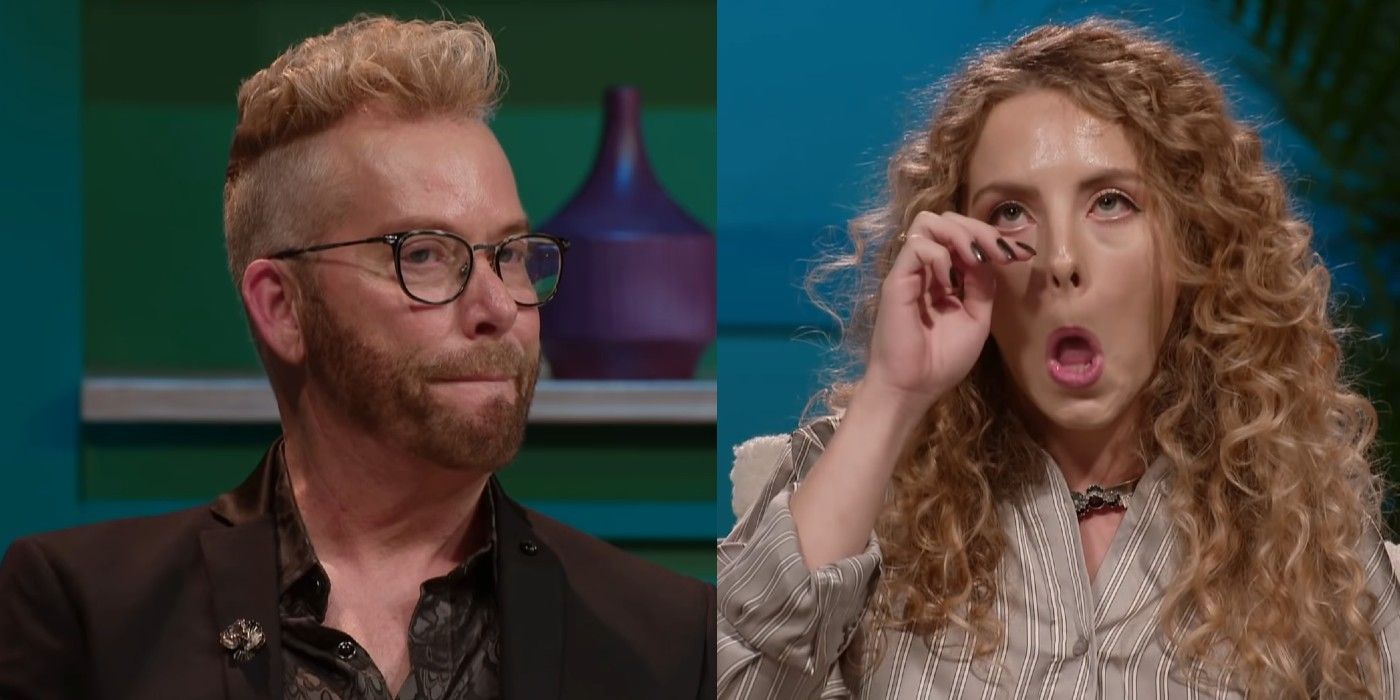 Kenneth Niedermeier's kids finally confessed why they don't want their dad and Armando Rubio to have a baby during the 90 Day Fiancé: The Other Way Tell-All. Kenneth and San Felipe resident Armando both connected over the fact that they are single dads on an Instagram group. Since his very first 90 Day Fiancé stint, Kenny had spoken about how badly he always wanted to be a father, and how he managed to have four babies without having an ex-wife. On the ongoing season, Armando expressed a wish to adopt a sibling for Hannah. But Armando also insisted that they should have a baby from Kenny's blood.
However, when Kenny discussed his life-changing decision with his kids, son Bricen and triplet daughters Cassidy, Madison, and Taylor, none of them agreed. 90 Day Fiancé: The Other Way fans witnessed Kenny's children accusing him of possibly forgetting them if he adopted a new child. They also seemed less impressed by the fact that Hannah was also being adopted by Kenneth. At that time, Kenny's kids cried to the cameras and told him that he already has them along with a grandson and another one on the way. Meanwhile, Kenny also shared that he had reservations about making a baby because of him being 59, and if anything would happen to him, Armando, 32, would be left raising two kids on his own.
Related: 90 Day Fiancé: Armando Wowed By How Young Kenneth Looks In Selfies
The discussion about Kenny and Armando's future baby was brought up during the 90 Day Fiancé: The Other Way Tell-All, as per a preview shared by 90 Day Fiancé on YouTube. Host Shaun Robinson spoke about Kenny and Armando being on the same page about marriage but not seeing eye to eye when it came to adoption. After an older clip was played on the set, Armando's mom and sister revealed they weren't aware of Armando's biggest dream. But Armando's mother mentioned that while she would love for her son to have a baby, it shouldn't be adopted. Armando told that in their Mexican culture having "blood children" is preferred over adoption and that he shares the sentiment with his mom. However, Kenny's daughter Cassidy who was pregnant back then added, "I feel like we agree more with adoption. Like, I don't want to sound selfish or anything but I feel kind of weird if they were to have a baby and their grandbabies are older than that baby."
Next up, Kenny's other daughter Madison made a face as she admitted, "It's just kind of… I don't like the thought of it." Upon hearing Madison, disappointment crept upon Armando's face as he said, "It's hard because they've been the only ones supportive of us through and through." According to Armando, this is the first time that they're not fully on board with their dad's future with him. Madison then accepted that they aren't really opposed to Kenny and Armando having another child, but that they are "kind of opposed" to the 90 Day Fiancé: The Other Way couple having a baby. "Because that's starting over for you," she said.
Kenneth's third daughter Taylor echoed Madison's thoughts as she said that they are so much older and live far away and cried as she added her almost 60-year-old father would end up getting "consumed" with a new baby. "So I think we would be comfortable having not such a small, young kid," Madison said in conclusion. It appears that the pair's baby dilemma could act as a plot for their possible next 90 Day Fiancé: The Other Way stint. Fans love watching Kenneth and Armando on 90 Day Fiancé for their refreshing storyline, and the drama with Kenny's kids does make for great reality TV.
Next: 90 Day Fiancé: Kenny & Armando's Real First Meeting Story Revealed
Source: 90 Day Fiancé/YouTube