90 Day Fiancé: Natalie Earns Fan Support After Creepy Date With Johnny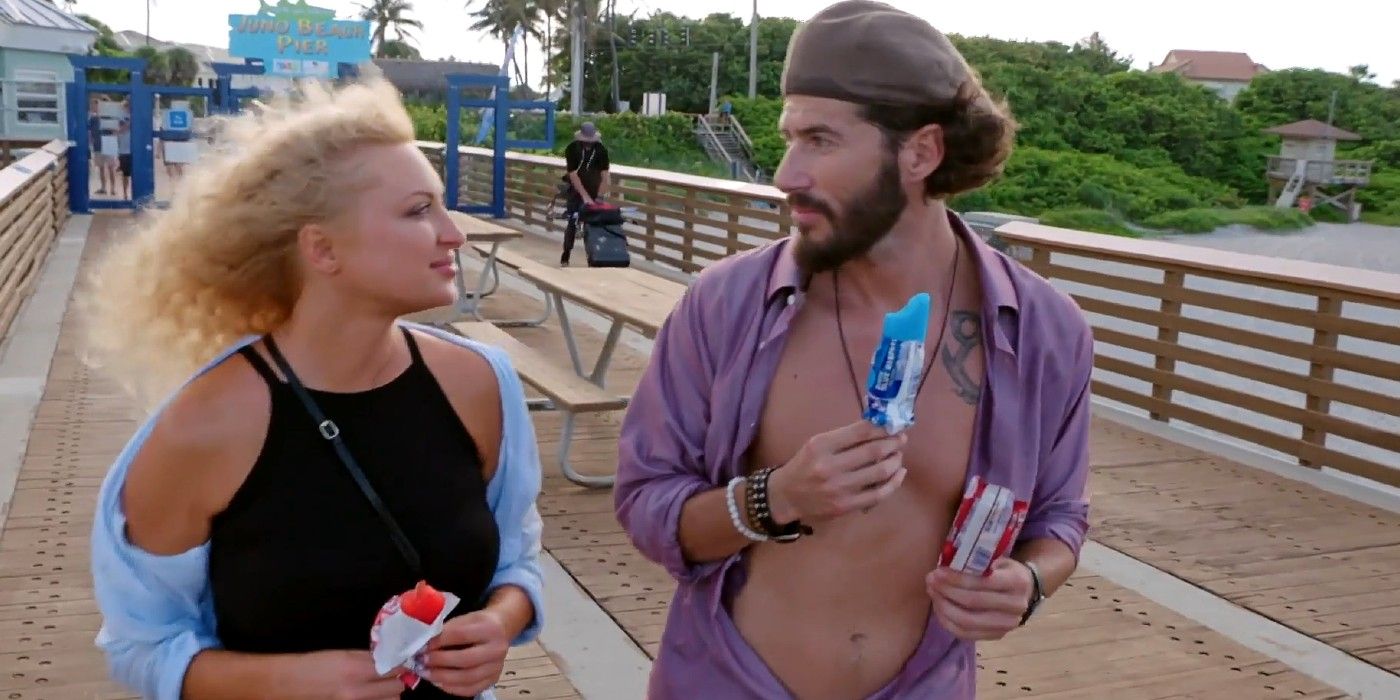 90 Day Fiancé star Natalie Mordovtseva is being praised for slapping her date Johnny Vance after he acted aggressively with her on 90 Day: The Single Life. After being separated from Mike Youngquist on 90 Day Fiancé: Happily Ever After? Natalie has relocated to Florida. While Natalie still dreams of becoming a model, she also wants a husband who would fulfill her biggest wish of having a child. Meanwhile, Natalie thought Johnny was a good candidate after she was set up with him for a blind date. But in episode 4 of The Single Life, Johnny made Natalie feel threatened even after she repeatedly asked him to stop.
After Natalie walked out of Mike's Sequim trailer on Christmas Eve 2020, the couple decided to stay married but explore new relationships. However, dating in America is proving to be a challenge for Natalie firstly due to her language barrier and her culture having made her closed off. The Ukrainian actress Natalie claimed in the 90 Day: The Single Life episode that she was together with Mike for five years before they broke up. The marriage left Natalie feeling hurt and insecure as she added that she's a "good catch" that "needs rehabilitation" and asked Johnny to not get touchy-feely during their date. However, Johnny claimed that this is how he expresses his interest and asked Natalie to "let loose" as he grabbed and pulled her into his lap while laughing about it.
Related: 90 Day Fiancé: Everything To Know About Natalie's Blind Date Johnny
"Things happen too fast. All of a sudden he would just pull me over and I just react," Natalie told the 90 Day Fiancé cameras about her smacking Johnny on the face when he did that. At the end of her Boca Rotan turtle sanctuary date, Natalie admitted that she would never be seeing Johnny ever again. Meanwhile, fans such as u/EmotionalMycologist9 on 90 Day Fiancé Reddit pages discussed if "Natalie was right to do what she did." Discovery+ viewer u/Cdowb wrote, that they're not a big fan of Natalie, "but she was right in this instance. She repeatedly told him she didn't want to be touched and he refused to listen." While u/gertmacklinfbi noted, "I'm with Natalie on this one. She made it clear she didn't want to be touched and he kept going."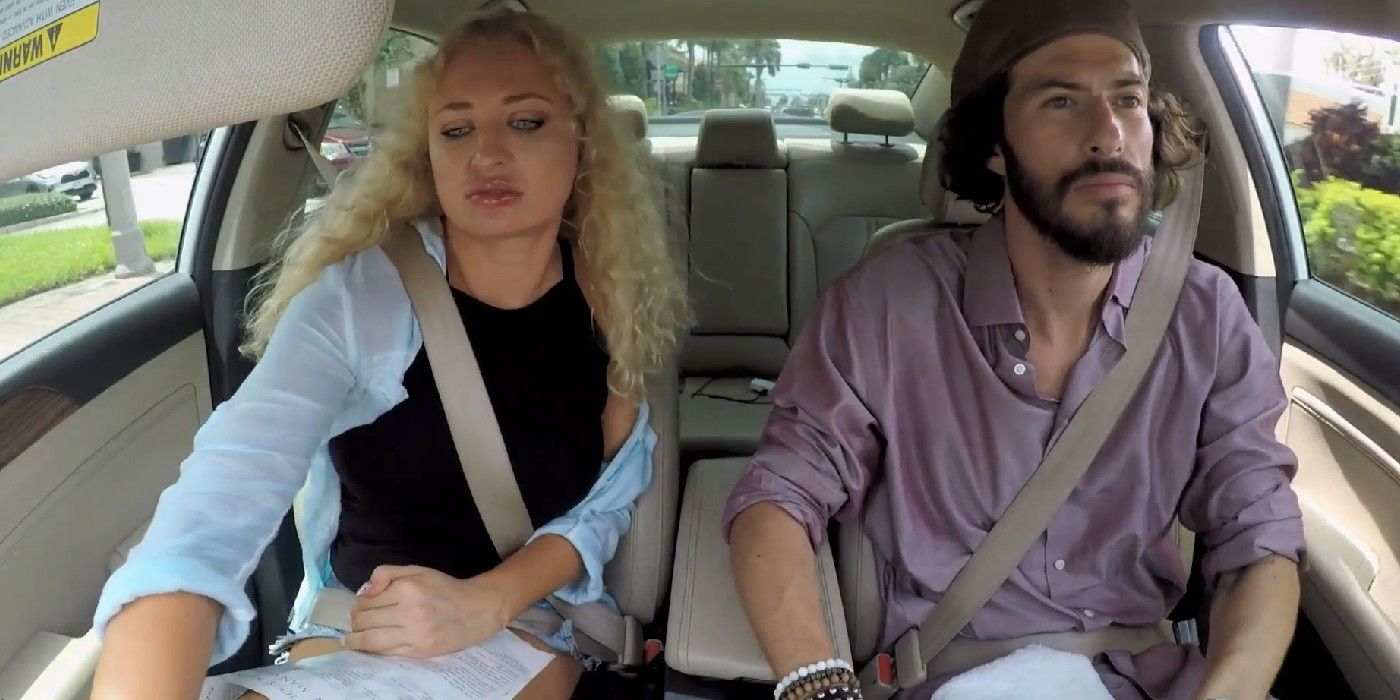 Many fans agreed that Johnny wasn't merely touching Natalie but he also forcefully grabbed her which made her feel uncomfortable. Natalie had been clear in her communication about a man not needing to touch a woman if he really respected her. But Johnny kept insisting that he was doing so to break her out of her "shell" and wanted to prove that every single guy out there would not be like her ex. 90 Day Fiancé viewers felt it was fair for Natalie to stop Johnny from touching her without her consent even if it meant slapping him as a way of protecting herself, either on purpose or reflexively.
Although Johnny had impressed Natalie on their first date by returning his drink to the bar because she didn't like alcohol, he has now permanently ruined any chances of dating the 90 Day Fiancé celeb. The man came across as an egotistical creep to some fans from the start, and Johnny's red flags certainly suggest that he is not the man that Natalie needs. But this season of 90 Day: The Single Life is just getting started. So hopefully, Natalie might just locate her fourth husband in America who would be the gentleman she's always wanted.
Next: 90 Day Fiancé: Natalie Introduces Her Shocking Perfect Match On Instagram
Source: u/EmotionalMycologist9/Reddit, u/Cdowb/Reddit, u/gertmacklinfbi/Reddit