90 Day Fiancé: Yara Shares Why She Doesn't Prefer American Friends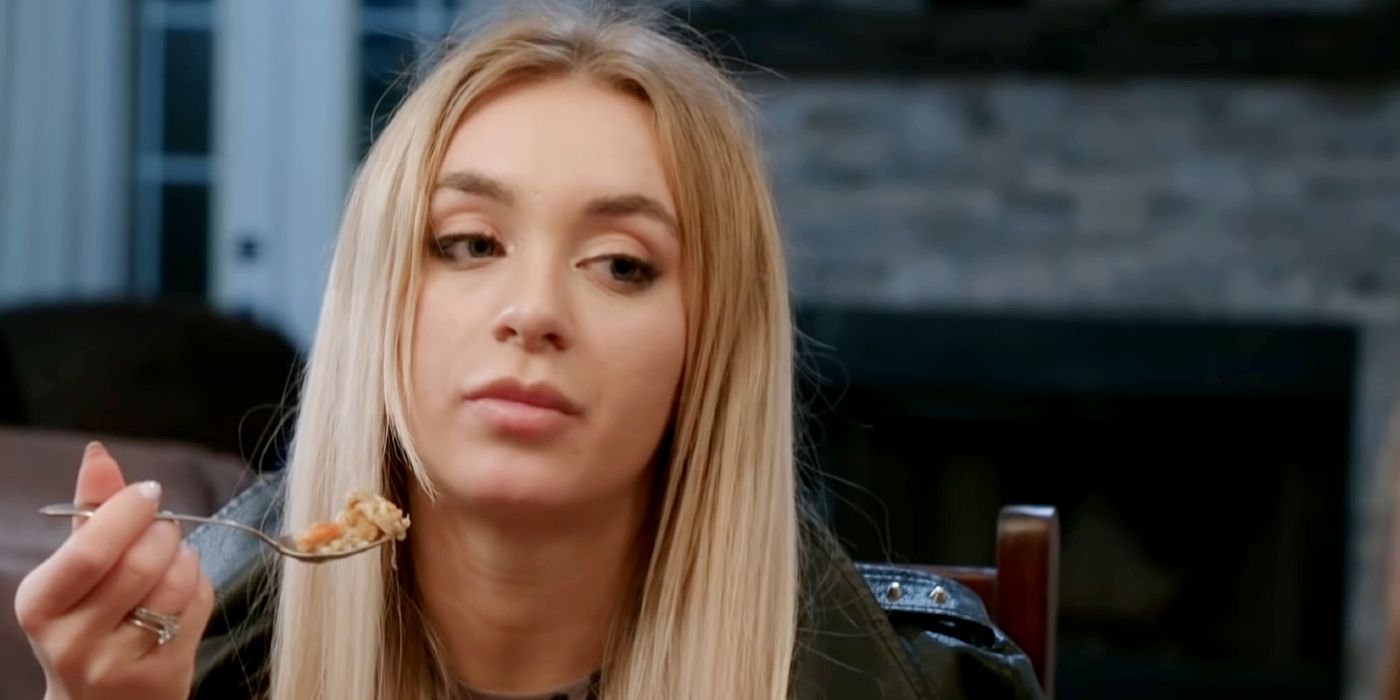 Star of 90 Day Fiancé Yara Zaya recently shared why she prefers being friends with Ukrainians to Americans. Many fans may know that Yara hails from Kyiv, Ukraine, and she met her husband, Jovi Dufren, via a travel app. The couple talked to each other for months and then decided to meet in Budapest, Hungary. The New Orleans resident thought he would probably have a one-night stand with Yara. However, the couple loved each other's company and continued dating. Eventually, Jovi applied for Yara's K-1 visa, and she came to the United States.
While many foreigners love living in America, the blonde beauty complained about almost everything in the new country. She hated living in New Orleans and wanted to own a multi-million dollar penthouse. It seems like Yara's perception has changed over time. She now really wants to live in America with her cute family of three. However, Yara is now in danger of deportation. The 90 Day Fiancé alum told her fans that she is constantly living in fear that her life in America can end at any moment and she may have to go back to her country.
Related: 90 Day Fiancé: Jovi Shares Update On Yara's Green Card & Addresses Prenup
The 27-year-old beauty Yara wants to be in America, but she still doesn't prefer being friends with Americans. In her latest YouTube video, She explained that she mostly spends her time at home, taking care of her daughter, business, and filming for her YouTube videos. She only has a few friends, and one of them is Ukrainian. Yara doesn't understand American women and whether they are being friendly or not. She feels that Americans can be two-faced. She explained that if a Ukrainian woman smiled at her, she would know they were happy to see her. However, she can't say the same about American women as they can smile at her but be insincere.
The TLC star then shared that an American fan exclaimed after seeing her enter a restaurant, but then they acted like they didn't know her at all. The fan asked Yara for a picture, asked for her Instagram username but then mentioned that they never watched her season. Yara thought that the fan was being dishonest about not watching her season or not knowing her IG handle. She said, "I don't like people when they freaking fake it to my face."
Sadly, Yara doesn't get along with Jovi's "mean" friends as well because they once called her a "webcam schemer." Well, it is understandable why Yara is still reluctant to make American friends, despite spending almost two years in the United States. Hopefully, she will meet some great local people who will change her perception of American women. Perhaps, the 90 Day Fiancé star should also be more open-minded, less defensive, and let her guard down.
Next: 90 Day Fiancé: Times When Fans Accused Yara Zaya Of Being Shallow
Source: Yara Zaya/Youtube