AGT: Nightbirde Shares About 'Miracle' of Surviving During Cancer Battle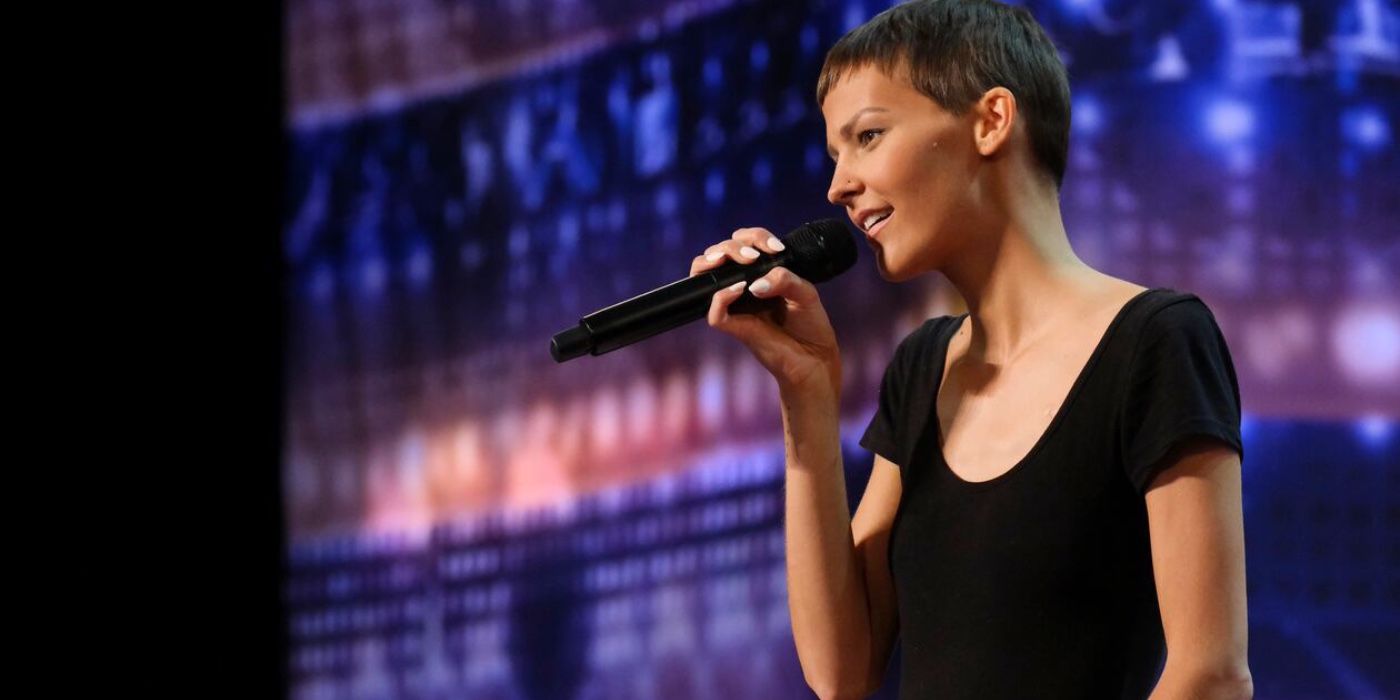 America's Got Talent often showcases multiple stories about their contestants, but Nightbirde's story of surviving cancer has stuck with fans of the show, especially now that she's provided an update on Instagram about the "miracle" of being alive. Jane Marczewski has always had a passion for songwriting and singing. Nightbirde, who has captured the nation's heart, has remained cheerful and introspective throughout her journey.
It's a great sign for a contestant on America's Got Talent who not only gets the golden buzzer but also receives a standing ovation. This is what happened when Nightbirde stole the show with her original song "It's Okay." As fans of the NBC show know, the song was written after a cancer diagnosis and having undergone treatment for over a year. While her storyline was sad, her songbird-like voice brought the house down and captivated everyone who watched.
Related: America's Got Talent: Nightbirde Reveals Her Liver Is 'Mostly Cancer' Now
Over the weekend, Nightbirde took to her Instagram page to talk about the miracle of surviving cancer. The musician shared that each day is a gift while posting a black and white photo of herself. According to the America's Got Talent star, she feels it is rare to "even be alive." The veil between life and death is thinner than most people realize since no one knows what is around the corner. Nightbirde had her followers thinking that each day, each second, each breath is a truly miraculous gift. Check out her post below:
Nightbirde's courage to share her inspirational message with her fans was genuinely moving. She recently revealed she weighed only 85 pounds as she continued her battle against the disease. Only last month, Nightbirde spoke to Chris Cuomo about her battle, telling fans she had gotten some scans back that showed some of her cancer had disappeared and was in remission. The reality star joked that she wished it would all happen a lot faster but that it was happening slowly instead, little by little. America's Got Talent viewers will recall that Nightbirde dropped out of the finals in August because her health was failing.
Throughout her struggles, Nightbirde has always remained grateful for the good and the bad. America's Got Talent fans will be happy to know that Nightbirde is still writing songs focused on her personal endeavors amidst all her health issues. The Ohio native has learned to help herself and accept what she cannot control. After saying goodbye to the NBC show, Nightbirde launched her own GoFundMe page to help with her medical bills. Overnight, she was gifted $663,000. Fans are hoping she will get another chance at the finals in the near future.
Next: Why Jane 'Nightbirde' Marczewski Dropped Out Of America's Got Talent
Source: Nightbirde/Instagram