Krampus Director Revists Hateful Tweets Aimed At His Horror Movie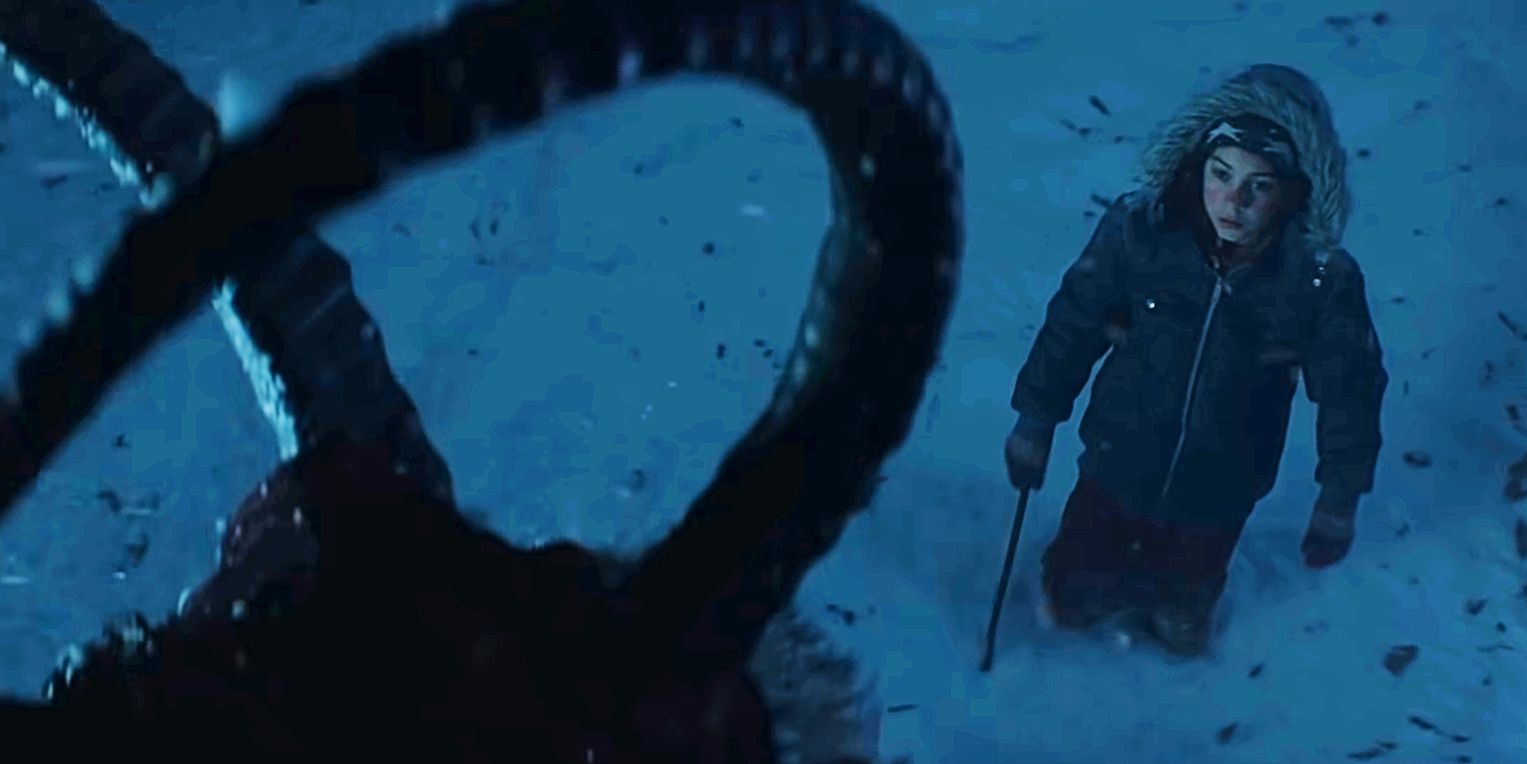 Movie director Michael Dougherty has taken a look back at some of the mean-spirited tweets aimed at Krampus in honour of its sixth anniversary. The festive horror stars Adam Scott and Toni Collette as parents to Max (Emjay Anthony), a boy who loses his Christmas spirit and, in turn, unleashes the anti-Santa monster Krampus, who proceeds to terrorise his family. Despite receiving mixed reviews from critics, the movie was a box office success thanks to a strong marketing campaign, earning $61.5 million against a small budget of $15 million.
The Krampus itself is the perfect vehicle to fuel a Christmas horror mashup, a creature steeped in Austro-Bavarian folklore, created to scare naughty children during the festive season. Traditionally, the creature resembles a devil-like, cloven-hoofed monster, but many movie versions have given the Krampus an extra festive feel, with Dougherty's take more akin to an evil Santa Claus with a traditional red hood hiding the creature's beastly horns. While Dougherty's take on the Krampus is perhaps the most famous iteration of the folktale, it isn't the only time the creature has played a prominent role in a horror movie. Krampus vied for horror fans attention in 2015 alongside another version of the festive fiend in the anthology A Christmas Horror Story, and while several direct-to-video movies have also tried to bring the tale to life, none have proved as successful as Dougherty's vision.
Related: Krampus: What The 2015 Horror Movie Gets Right (& Wrong) About The Legend
Despite having its fans, Krampus wasn't without critics, and now Dougherty has shared a selection of mean-spirited comments aimed toward his movie over on Instagram. The comments mostly center on the marketing campaign, as Krampus received heavy advertising across different media during the run-up to its release. While the comments are particularly harsh, Dougherty uses the opportunity to celebrate his film, wishing his Instagram followers a Merry Krampus. Check out the post below:
Click here to see the original post
While it's fair that not everyone is on board with adding spooky flair to the Christmas festivities, Krampus isn't the first film to combine horror elements with yuletide celebrations. Perhaps the earliest mainstream example, Black Christmas, was released way back in 1974 and still stands today as a prime example of how to successfully meld two very different genres to create engaging fiction. Gremlins is on many to-watch holiday movie lists, but that in itself is a horror movie wrapped in tinsel, while more recently, Creepshow aired a Christmas-themed horror special that featured an army of Santas locked in a bloody battle with a group of shapeshifters. The criticism seems particularly harsh on Krampus, as it's simply part of a larger group of movies that have run with the unusual formula prior to Dougherty.
To the director's credit, he's taken the criticism in stride, and it's great to see he can have fun with the harsh comments about his work. He also used the post as an opportunity to plug the upcoming 4K release of the movie, titled Krampus (The Naughty Cut), which features a tonne of new features, allowing new fans to own the film in its best version yet. While it's understandable that people want to keep Christmas about celebration, spinning horror into the mix doesn't have to be seen in negative light. The mix can prove to be a silly spin on both the horror genre and Christmas movies alike, and Dougherty's Krampus is a fine example of the formula done right.
More: Krampus on the Mantle Joke Toy Explained
Source: Michael Dougherty/Instagram