Life After Lockup: Puppy Rushes Wedding Plans Due to Possible Jail Return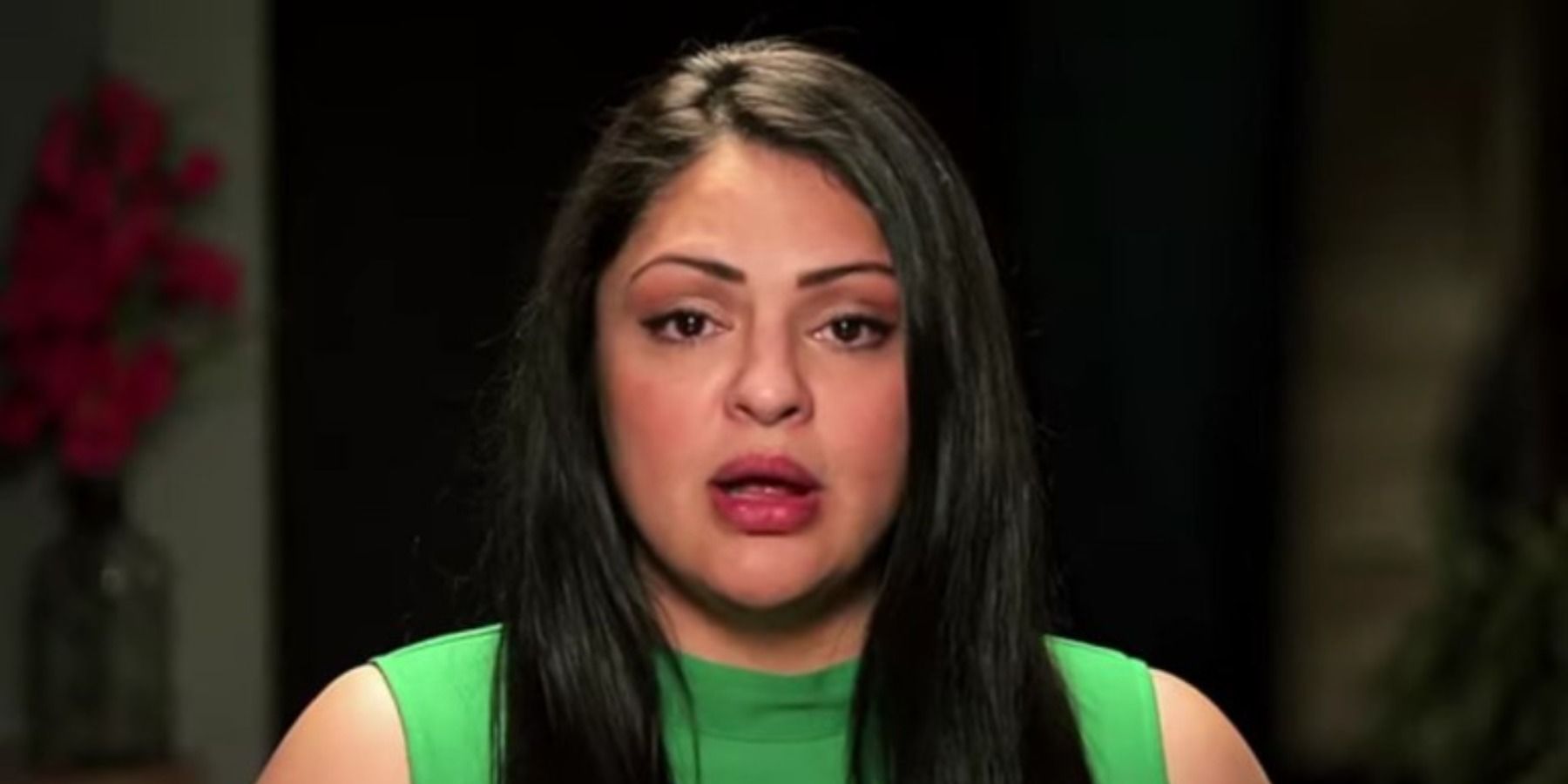 Puppy is hoping to get married before possibly heading back to jail on Life After Lockup. An exclusive clip of Friday's episode shows her dress shopping with Amber and her mom. Following Eric's recent proposal, Puppy is already looking for dresses in an attempt to tie the knot as soon as possible. With Puppy getting into trouble for violating parts of her probation, she is on the hook and potentially faces more jail time. In the event that she does go back to prison, Puppy wants to go in as a married woman.
After Amber put Puppy on the back burner to pursue a rekindled romance with her longtime on-and-off boyfriend Sammy, Puppy ended up meeting Eric. While Puppy hasn't shied away from hinting at the feelings she still has for Amber, the two former prison lovers continued their friendship while dating other people. Following a failed double date attempt, Amber broke up with Sammy, whereas Puppy continued dating Eric. However, Puppy spending most of her time at Eric's home is a potential violation of her probation, so she could be looking at new jail time now.
Related: Life After Lockup: Inside Lacey's Love Triangle With Shane & John
In an exclusive WeTV clip from Friday's episode, Puppy explains why she's in such a hurry to say yes to the dress and tie the knot. After learning about a warrant for her arrest, Puppy is rushing to get married to Eric prior to possibly going back to jail. "I'm worried about the warrant," Puppy says during a confessional. "They could easily pull two years on my a**." She also explains her concern over whether or not Eric could handle her going back to prison. "So, if I'm getting locked up, we're getting married," Puppy says. While dress shopping, Puppy tells the group that Eric proposed to her via text message. While speaking to producers, Puppy's mom explains that it's not like her daughter to do something "wild and crazy" like getting married so fast.
Her mom notes how "concerned" she is about Puppy's hurry to tie the knot. After trying on a dress that Puppy looked stunning in, Amber sarcastically says Eric isn't worthy of seeing Puppy in that dress for how he asked her to marry him. Alas, Puppy defends Eric saying: "He's there for me, he understands me." She also declares that they're "in love" and doubles down on being focused on marrying her man. On the other hand, her close friend and mom are worried that Puppy is rushing a life-changing decision.
With Puppy having jail on her mind, she's not listening to anything outside of what she wants to do. Puppy has already done time in prison and had no plans of going back following her release. Despite her past struggles after getting dumped by Amber, Puppy managed to get back on her feet and even found love. Hopefully, Eric will wait for the Life After Lockup star in the event she does have to do some time for potentially violating her probation.
Next: Life After Lockup: Lacey Confronts Shane About Abandoning His Family
Source: WeTV