Mass Cyberattack Is Making Receipt Printers Speak Anti-Work Lingo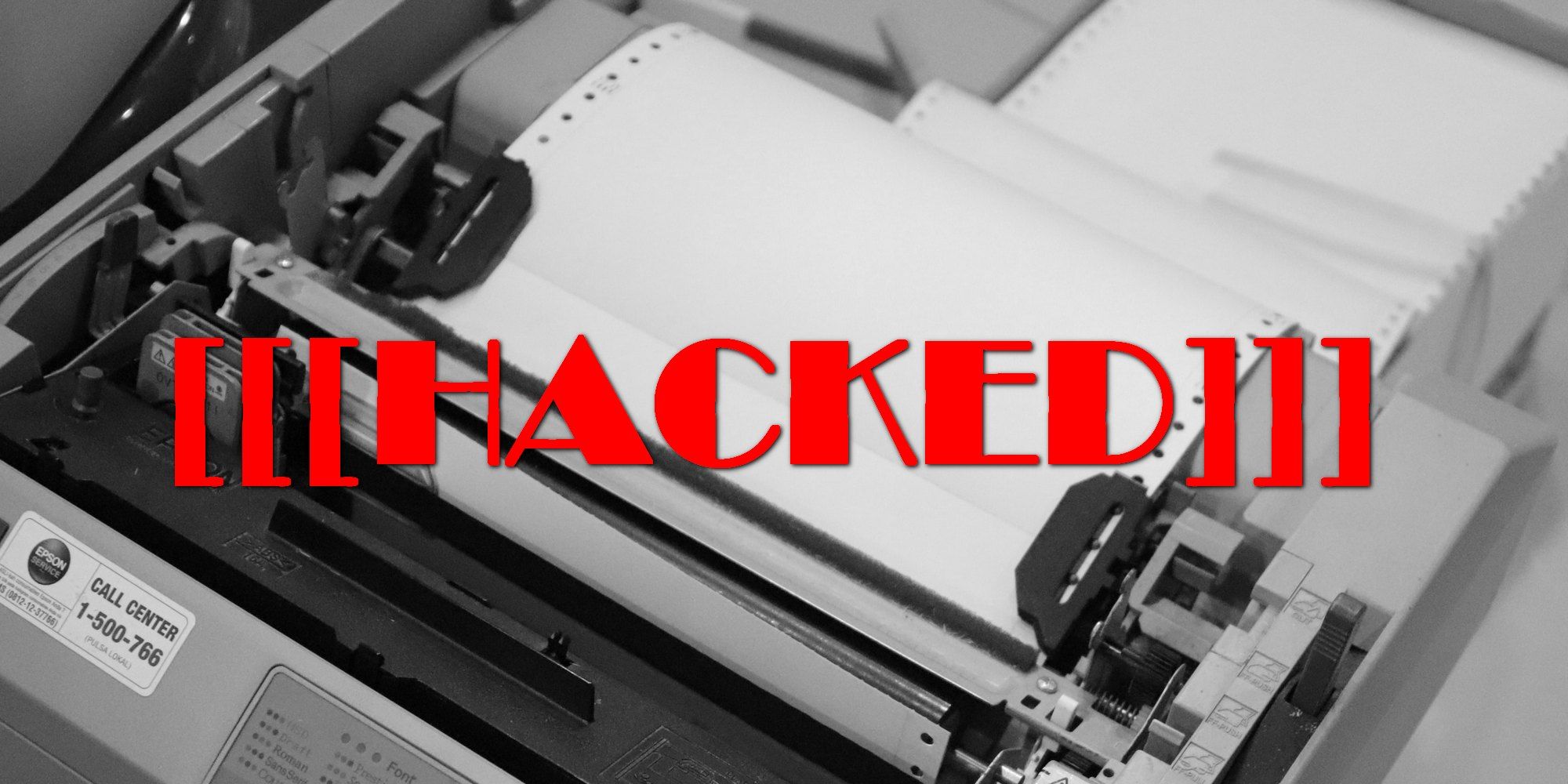 An unknown hacker — or a group — has remotely been targeting receipt printers to send messages promoting anti-work sentiments, pro-labor rights discourse and demand for better wages. This isn't the first time printers have been at the center of a hacking attack. Over the past decade, hackers have executed printer hacking for a wide range of nuisances, such as printing copies of the U.S. Constitution to cute pictures of pets and animal emojis. But the reason such attacks are executed in the first place can be pretty fascinating and diverse.
The likes of Microsoft keep finding and patching printer vulnerabilities, but launching printer attacks appears to be an unstoppable, recurring theme. Back in 2018, some diehard fan of YouTuber Felix "PewDiePie" Kjellberg hacked internet-connected printers worldwide, with the printed message urging readers to subscribe to his channel. Sometimes, it's done to create awareness about an existing vulnerability, while in some instances, it was done just because someone was flexing their hacking muscle in a funny way. The latest addition to the printer hack saga leans on the social service side.
Related: Hackers Pledge No Healthcare Attacks During Coronavirus Outbreak
Reddit is now brimming with reports of users (read: employees) sharing images of rogue 'anti-work' messages being coughed out by printers in their offices. Initially, there was some speculation whether these messages were real or not, but it appears that someone (or a group) has managed to exploit an opening to print out messages talking about higher wage demands, better working hours, labor rights and similar other topics. "Slave wages only exist because people are willing to work for them. But not anymore. This ends now," reads one of the printed messages shared on the r/antiwork subreddit. As per Motherboard's interaction with Andrew Morris from the GreyNoise cybersecurity firm, there is actual evidence of network traffic being routed to insecure receipt printers.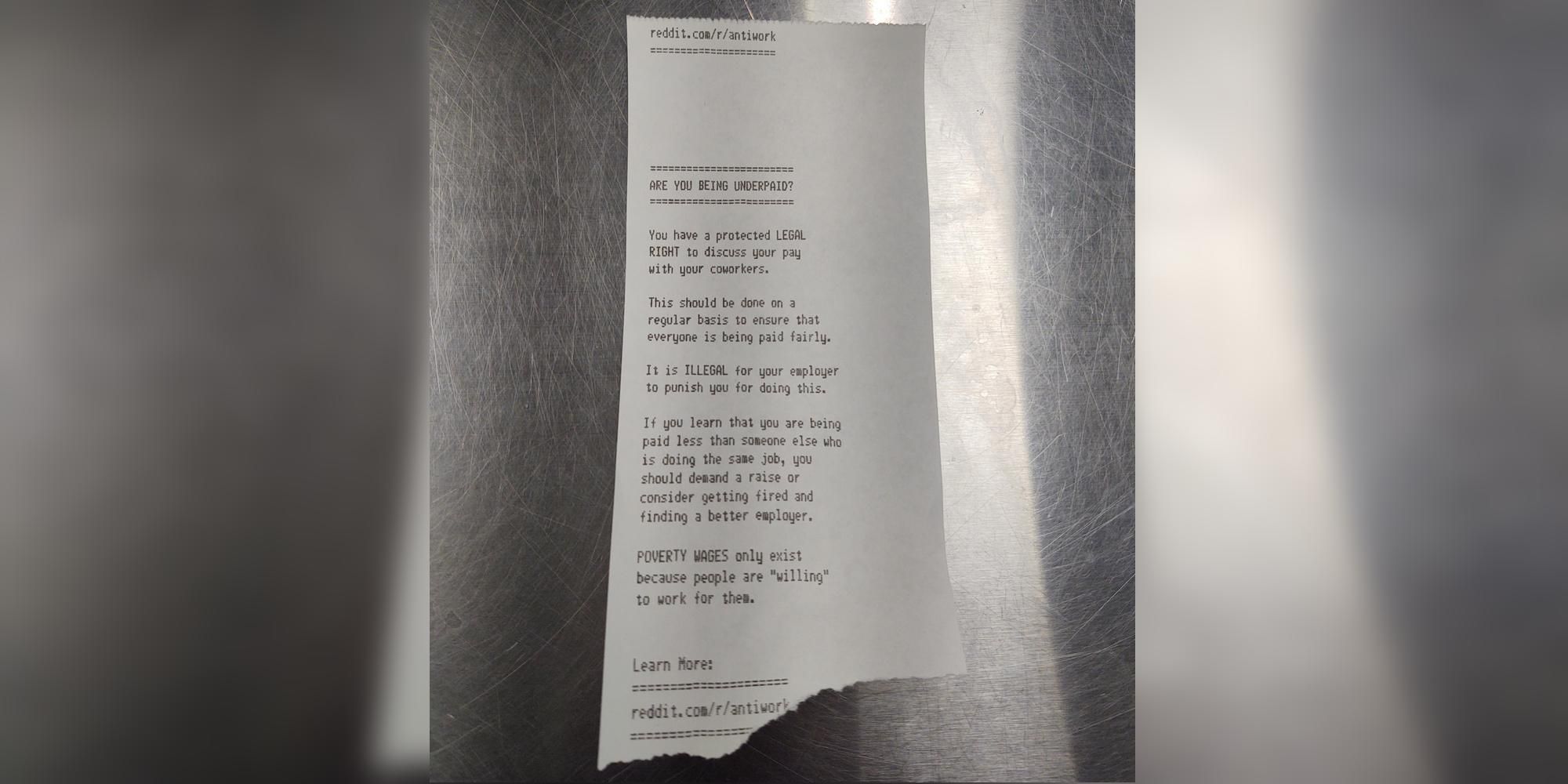 However, this doesn't appear to be a coordinated attack with a specific target against a particular firm, industry, or a brand of receipt printers. Morris was quoted as saying that "it seems someone or multiple people are sending these printing jobs all over the internet indiscriminately, as if spraying or blasting them all over." It appears that the person or group behind the series of pro-labor, anti-capitalist print attacks are performing a mass scan and sending Transmission Control Protocol (TCP) en masse to vulnerable printer services across the globe.
And it appears that putting an end to the latest print attack is not going to be a cakewalk. The engineer behind this anti-work printer crusade is reportedly blasting the print command from 25 different servers, which means blocking one or two IP addresses won't be enough. It is unclear exactly how many receipt printers have been targeted, but the number at least runs in the thousands ballpark. So far, the hacker's identity behind it has remained under the cover, but the reactions of employees who are finding such messages at workplaces range from joy and surprise to annoyance and irksome.
Next: 'Zero-Click Attacks:' What They Are And How To Protect Yourself
Sources: Reddit, Motherboard