Pokémon Unite Announces Tsareena With Trailer & Release Date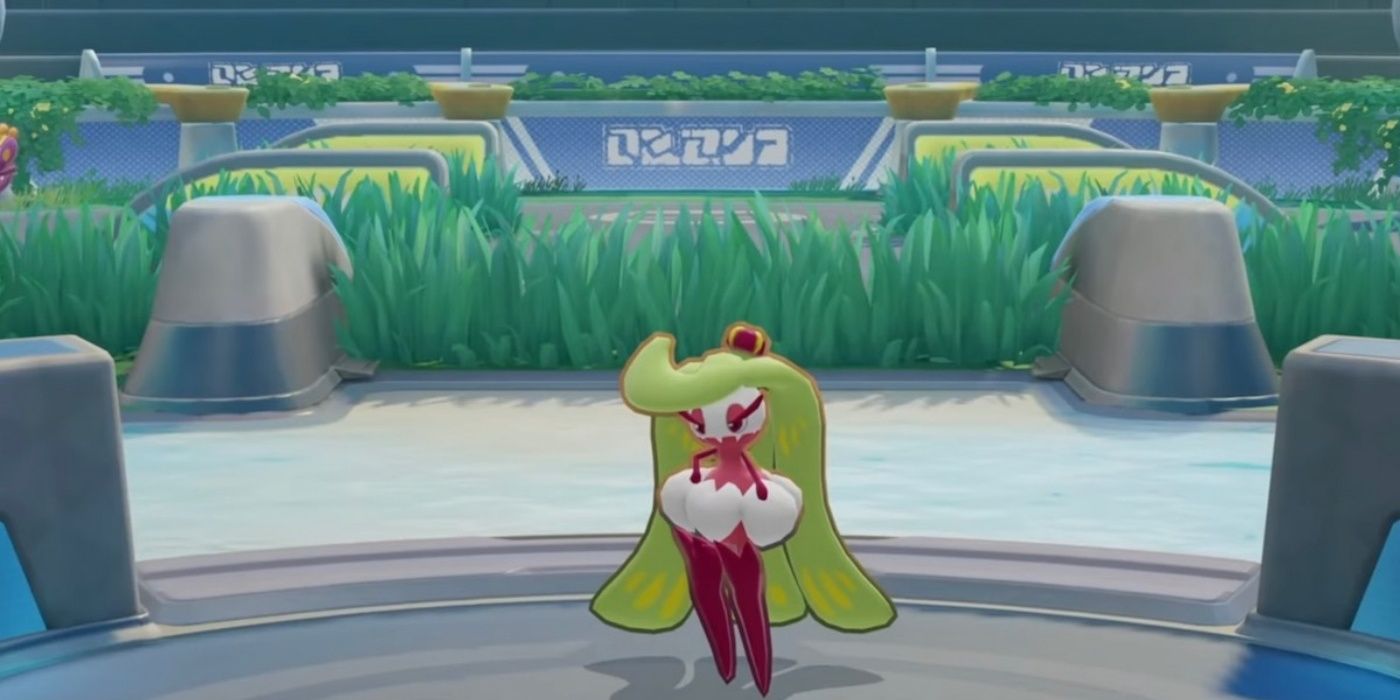 Tsareena is next in line to join the Pokémon Unite roster, developers have revealed; she'll enter the fray next week on December 9. Jointly developed by teams within The Pokémon Company and TiMi Studios, Pokémon Unite hit Nintendo Switch this past July, then migrated to mobile platforms a few months thereafter in late September.
The title offers a free-to-play MOBA experience at its core, pitting two teams of five against one another in standard matches. While the experience has its charms, reception at launch passed as middling at best, due in large part to microtransactions and what many perceive as pay-to-win mechanics. Still, Pokémon Unite continues trucking along, with post-launch support from The Pokémon Company and TiMi Studios manifesting in regular updates and fresh content releases. Season 1 of said support ended on November 7, in fact, making way for Pokémon Unite Season 2, which ushered in a new Battle Pass packing skins for fan-favorite characters Charizard and Venusaur. Soon another beloved character will enter the spotlight, as well.
Related: Pokémon Unite Nerfs Sylveon's Most Overpowered Moves In Patch
A new trailer for Pokémon Unite features details about the MOBA's next update, which goes live on Nintendo Switch, Google Play, and the App Store on Thursday, December 9. Most notably, the new update will introduce grass-type humanoid character Tsareena to the online adventure. As an All-Rounder boasting melee attack abilities, she'll quite literally dance around her enemies and deal damage with spin kicks and the like. And, as shown in her gameplay reveal trailer, Tsareena's Unite Move could prove quite devastating given the barrage of kicks she delivers to airborne foes. See the new Pokémon Unite character in action in the following gameplay teaser:
The quick look above suggests Tsareena may quickly become another fan-favorite addition to the already robust Pokémon Unite roster. How well the character may play with others remains to be seen, but players don't have to wait too long to find out for themselves. Again, this grass-type Pokémon joins the fun in just a matter of days.
Tsareena enters the fray with a whole host of characters ranging from Speedsters like Absol and Gengar to other All-Rounders such as Charizard and Garchomp. Needless to say, she'll be in good company. And who knows what other characters the crew at The Pokémon Company and TiMi Studios plan to unleash next.
Next: Pokémon Unite's Holowear Costumes Fix Bad Pokémon Designs
Pokémon Unite is available now on Nintendo Switch, Android, and iOS devices; Tsareena arrives as a new character on December 9.
Source: Pokémon Unite/Twitter