PS Plus December 2021's Godfall Doesn't Include The Campaign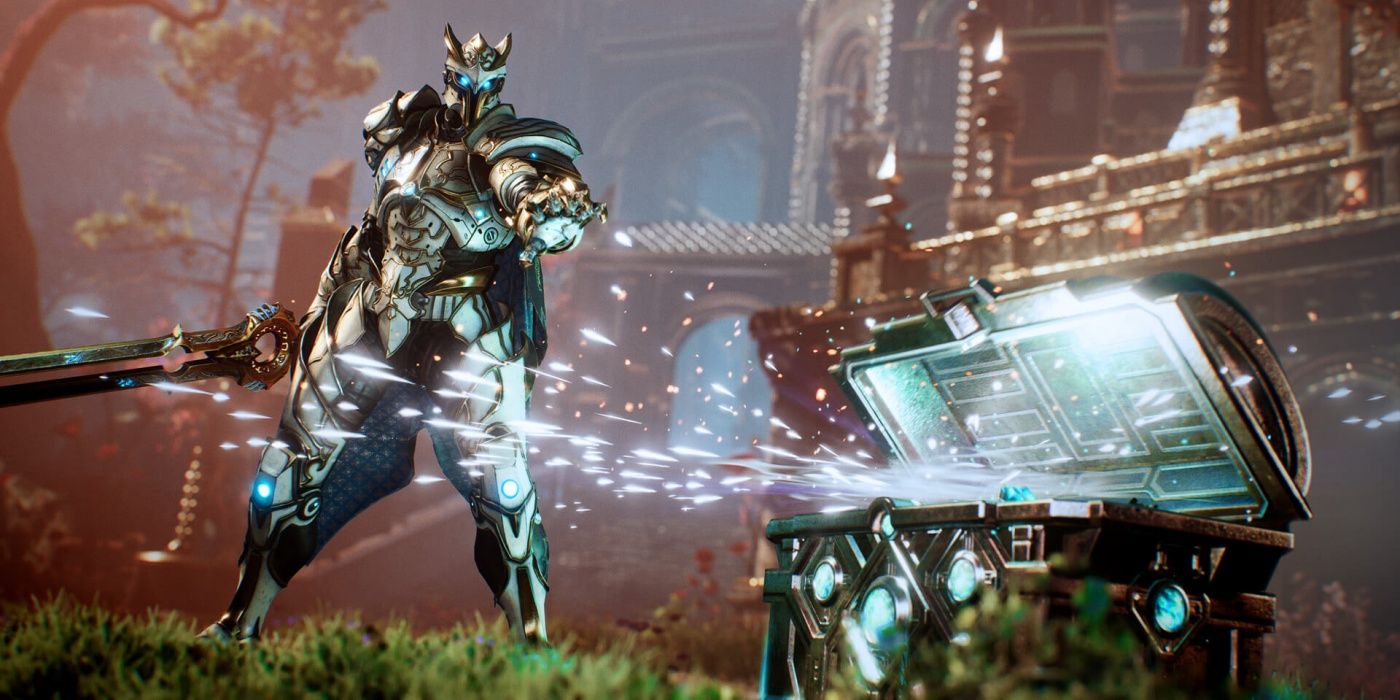 The leaks out of Dealabs were accurate; Godfall headlines the December 2021 lineup for PS Plus, though this edition of the title lacks the campaign mode. PS Plus' December 2021 offerings leaked last week, courtesy of French gaming forum Dealabs. Notably, the website claimed Godfall and Cold Symmetry's Soulslike Mortal Shell would lead the charge for the month.
It was only a matter of time before Godfall made its PlayStation Plus debut. Despite being the first PS5 game that Sony showed off, the Counterplay Games-developed title landed on PS5's launch day with little more than a thud. After a brief amount of time with the so-called looter-slasher, most players felt no need to continue on. However, the experience has apparently found its footing in recent months, thanks to post-launch updates and fresh content releases. Godfall's arrival on PS Plus could provide it with a new lease on life, yet details out of PlayStation make mention of a caveat that players will want to keep in mind before diving in.
Related: Godfall's Armored-Based Combat and How the Stormlight Archive Books Inspired It
A PlayStation Blog post confirms that Dealabs' leak was nothing short of correct. On Tuesday, December 7, PS Plus subscribers on PS4 and PS5 can unlock the following titles at no extra charge - Godfall: Challenger Edition, Lego DC Super-Villains, and Mortal Shell. Each experience will remain tied to the service until Monday, January 3. There exists a catch with regards to Godfall, however. The Challenger Edition packs in three unique modes, each boasting endgame-level content - Lightbringer, Dreamstones, and the Ascended Tower of Trials. What this version of the looter-slasher doesn't include are the main story and Fire & Ice DLC campaigns. But here's a trailer for the not-so-content complete Challenger Edition:
This Godfall oddity represents but another instance of an asterisk's necessity when talking about PS Plus offers. Who can forget how Final Fantasy VII Remake's PS Plus version didn't allow PS5 players to access the otherwise free next-gen upgrade? It seems there's a pattern forming, specifically when it comes to PlayStation's second-party exclusives.
PS Plus subscribers should also remember to add the bonus PlayStation VR games to their libraries. The titles in question include The Persistence, The Walking Dead: Saints & Sinners - Standard Edition, and Until You Fall. All three of these virtual reality experiences will remain available to download until early next month on January 3.
Next: Godfall Is Finally As Good As It Should Be With Fire & Darkness DLC
Godfall is out now on PC, PS4, and PS5 platforms.
Source: PlayStation Blog, PlayStation/YouTube