The Witcher Season 2: Every New & Returning Character Confirmed So Far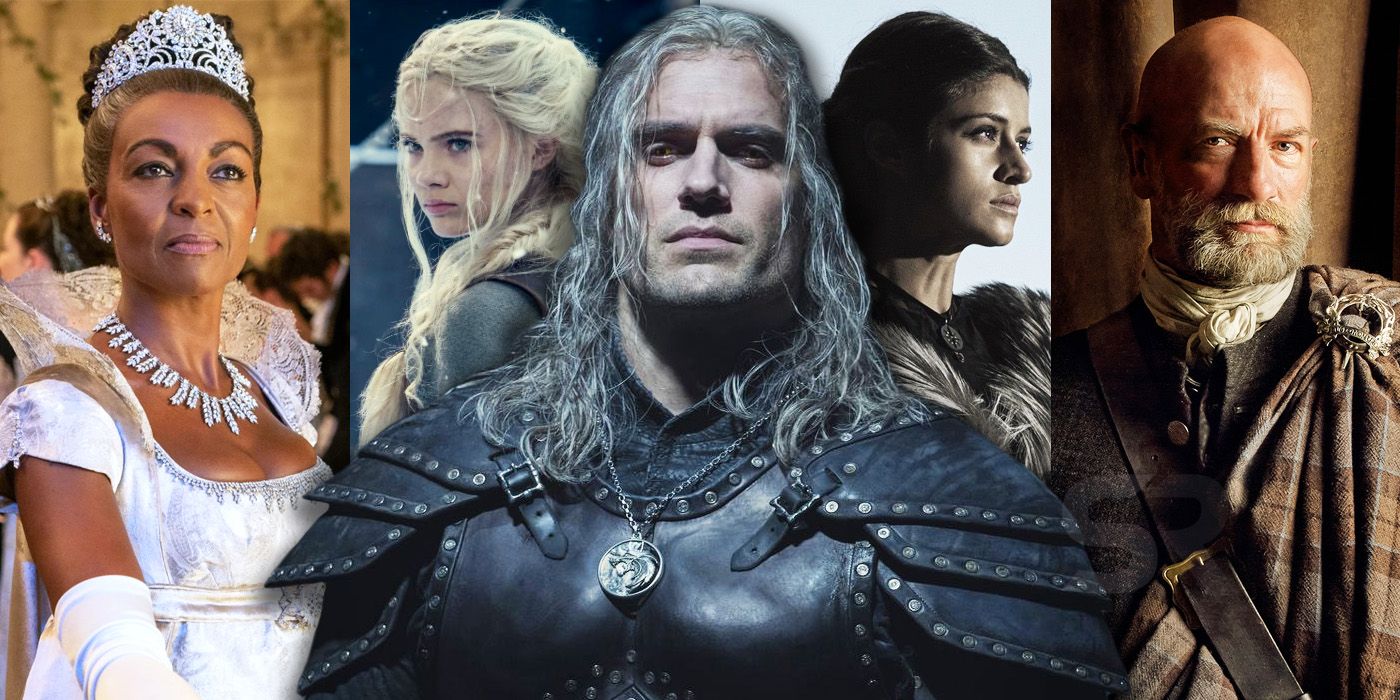 The Witcher season 2 welcomes a hoard of new characters along with the series' many familiar returning faces - here's every new and returning character confirmed so far. Based on the book series of the same name by Andrzej Sapkowski, The Witcher made its debut on Netflix in December 2019 and was an instant success. The streaming giant immediately sensed The Witcher's inherent popularity, renewing it for a second season before the first one was even released.
Netflix's The Witcher took a different approach to Sapkowski's original stories and followed three characters in different places and points in time, with their paths converging towards the end of the season. Those characters are the title witcher, Geralt of Rivia (Henry Cavill), the powerful sorceress Yennefer of Vengerberg (Anya Chalotra), and the crown princess of Cintra, Ciri (Freya Allan). Season 2 will continue their stories and add new characters to the mix, both from the books and the original Sapkowski cast.
Related: The Witcher Season 2 Has An Unusual Villain Problem
The team behind The Witcher had already announced the arrival of characters like Geralt's mentor Vesemir and his fellow witchers Lambert and Eskel, with a slew of names since added to this already extensive cast. Alongside the standard Witcher season 2 characters, the Netflix series' latest trailers have also introduced a string of formidable creatures for Geralt and his new allies to battle. Here's every new and returning character confirmed to appear in The Witcher season 2 so far.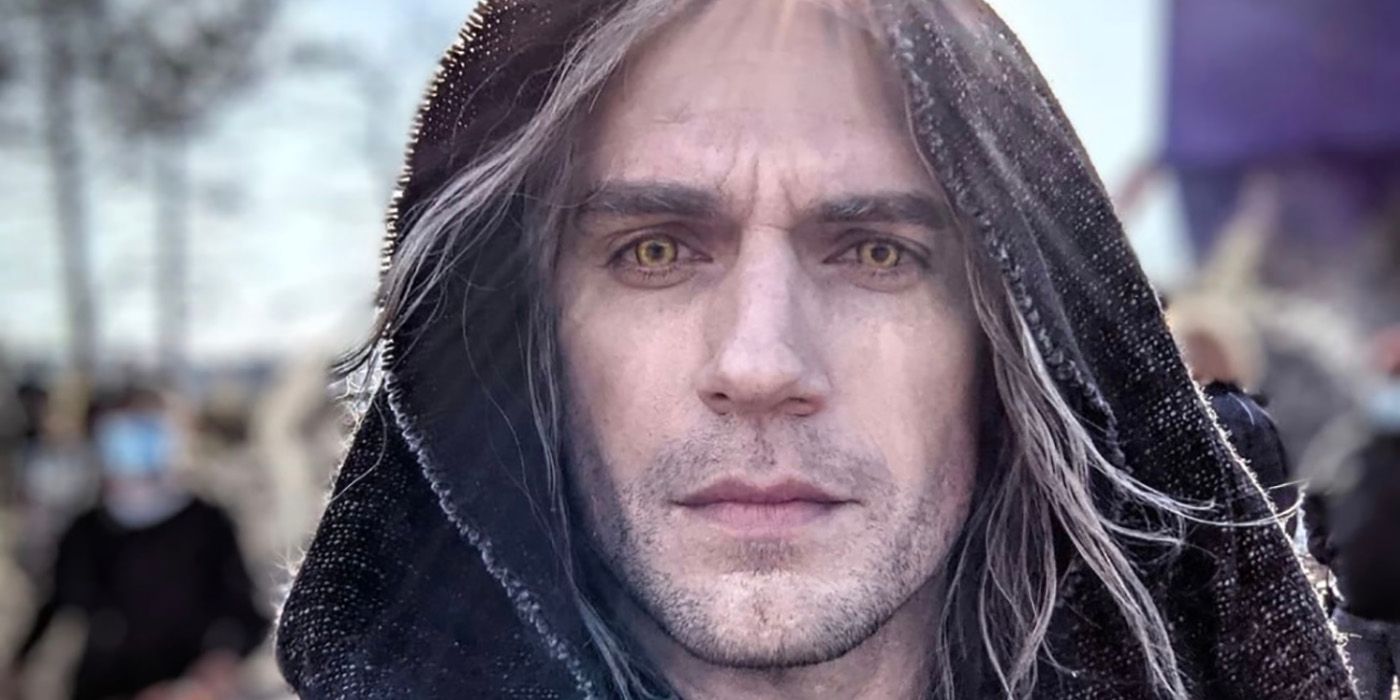 The Witcher season 2 story adds a plethora of new The Witcher characters for Geralt and company to interact with. Set to primarily follow Andrzej Sapkowski's first Witcher novel Blood of Elves, The Witcher season 2's returning characters Geralt and Ciri will seek out the haven of Kaer Morhen, while Yennefer separately embarks on a journey of self-discovery following being presumed dead at the Battle of Sodden Hill. In addition, The Witcher season 2 adds many characters to its already impressive roster. Geralt's Witcher mentor Vesemir will make his first series appearance after The Witcher: Nightmare of the Wolf animated prequel confirmed his backstory, while the rogue leader Nivellen is also making an entrance in The Witcher season 2's opening episode.
Three more Witchers are also headed into the fray, with Coën, Lambert, and Eskel likely to feature in the Kaer Morhen story arc. Fenn (of Codringher and Fenn) is confirmed to be investigating Ciri's Cintran heritage, while Vereena the Bruxae will also appear alongside the powerful sorceresses Lydia, Francesca, Philippa, and Nenneke. The dogged Sigismund Dijkstra is sure to provide intrigue as the Continent's towering detective, although his role in The Witcher season 2 is yet to be expanded upon. Rounding out the new Witcher season 2 character list are several brand new faces created exclusively for the Netflix series, with Violet, Ba'lian, and Rience adding a fresh foil to the established Witcher franchise characters.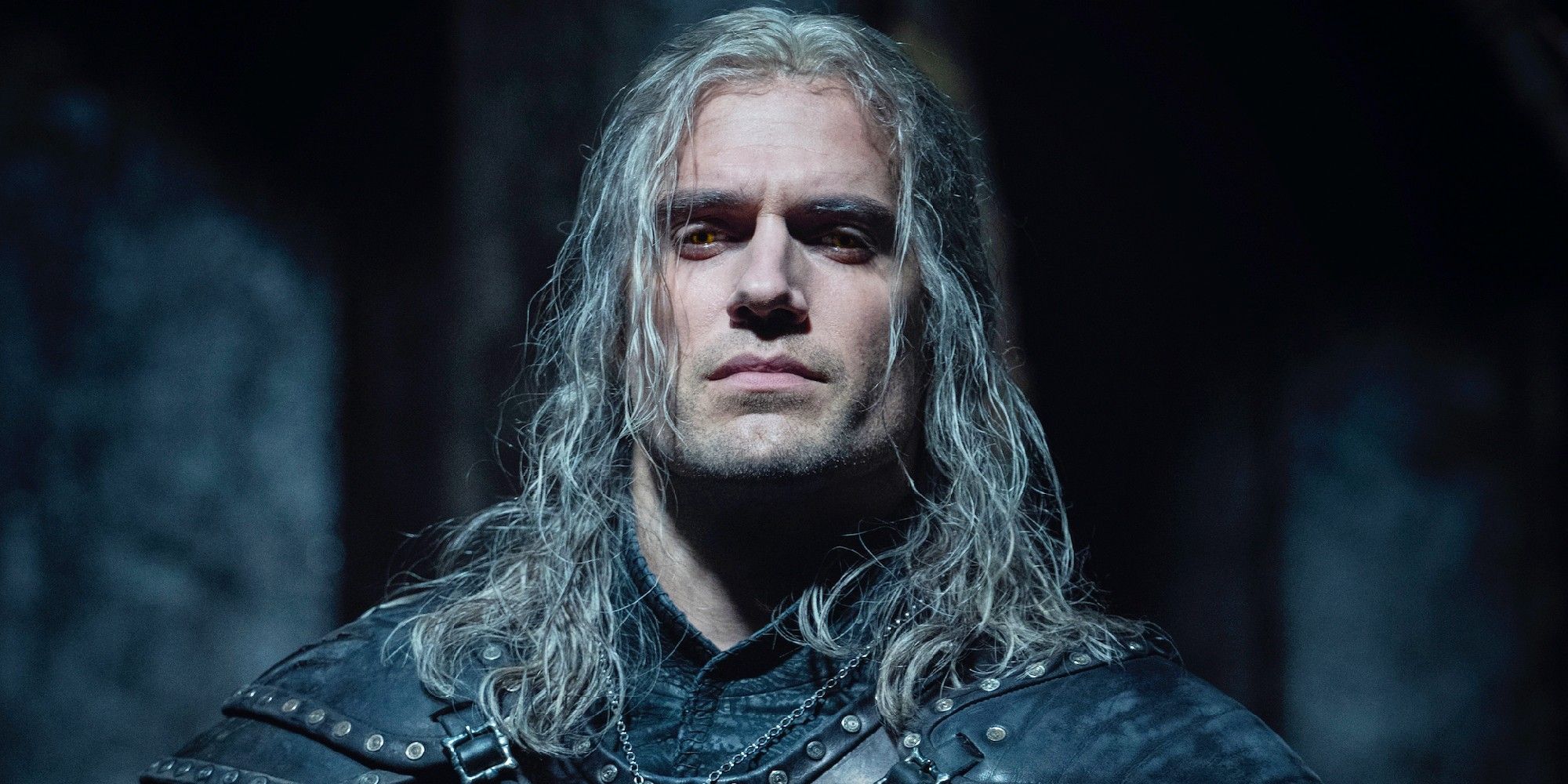 It goes without saying that the eponymous Witcher will be back in season 2. By the end of The Witcher season 1, Geralt had finally found Ciri as the Law of Surprise binds them, and according to the description of season 2, he will take the young princess to his childhood home of Kaer Morhen. As in season 1, Geralt of Rivia will be played by Henry Cavill.
Related: Witcher Season 2: Who Captured Yennefer & Fringilla (& How They Can Escape)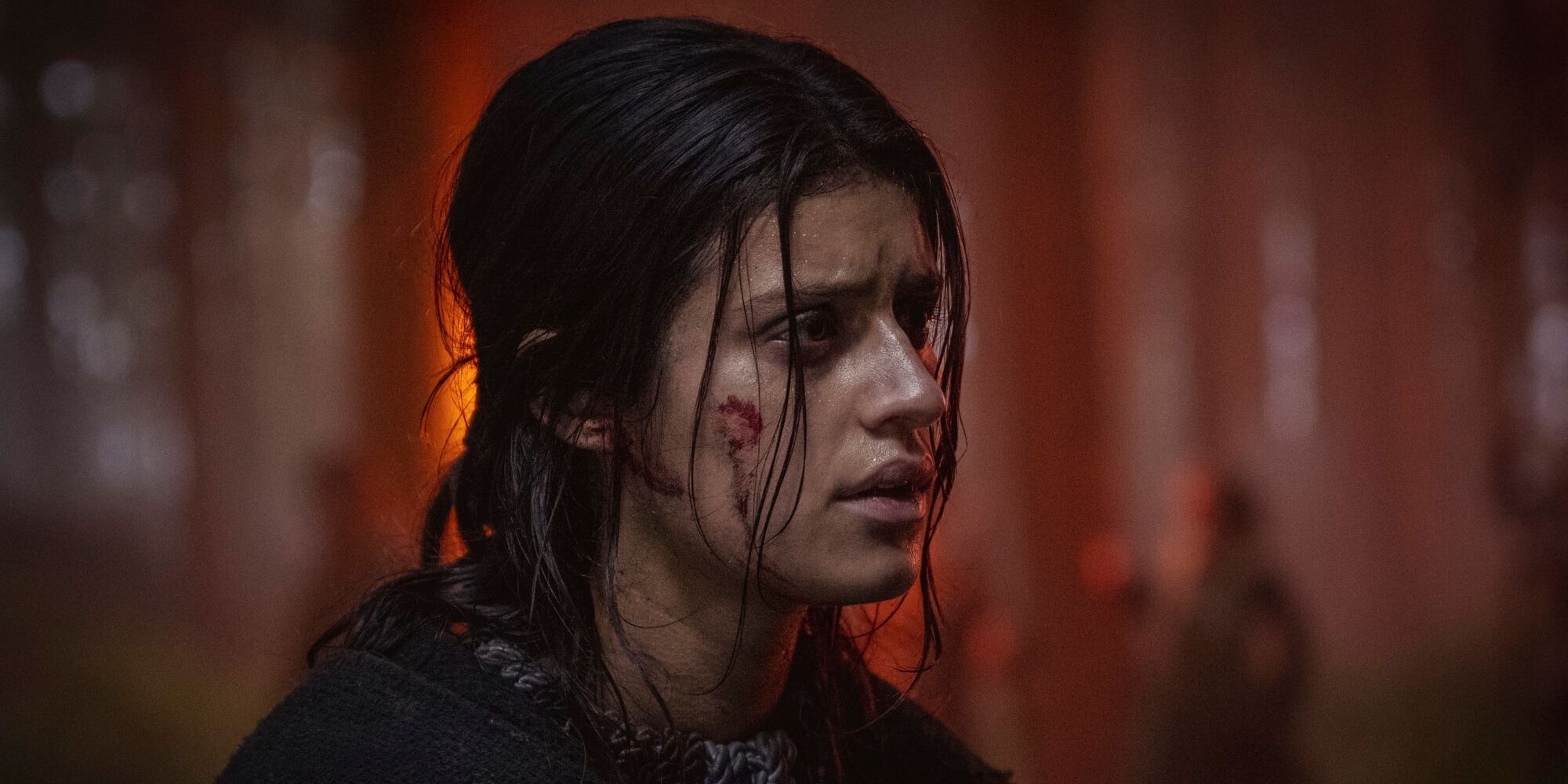 The last time viewers saw Yennefer, she was defending Sodden Hill along with other mages before she channeled a massive stream of fire and disappeared. Even this mammoth effort could not prevent Yennefer's survival for The Witcher season 2, however, and set photos have shown her in chains, that point to a rocky start for her character before an eventual reunion with Geralt. Yennefer will be played by Anya Chalotra once more.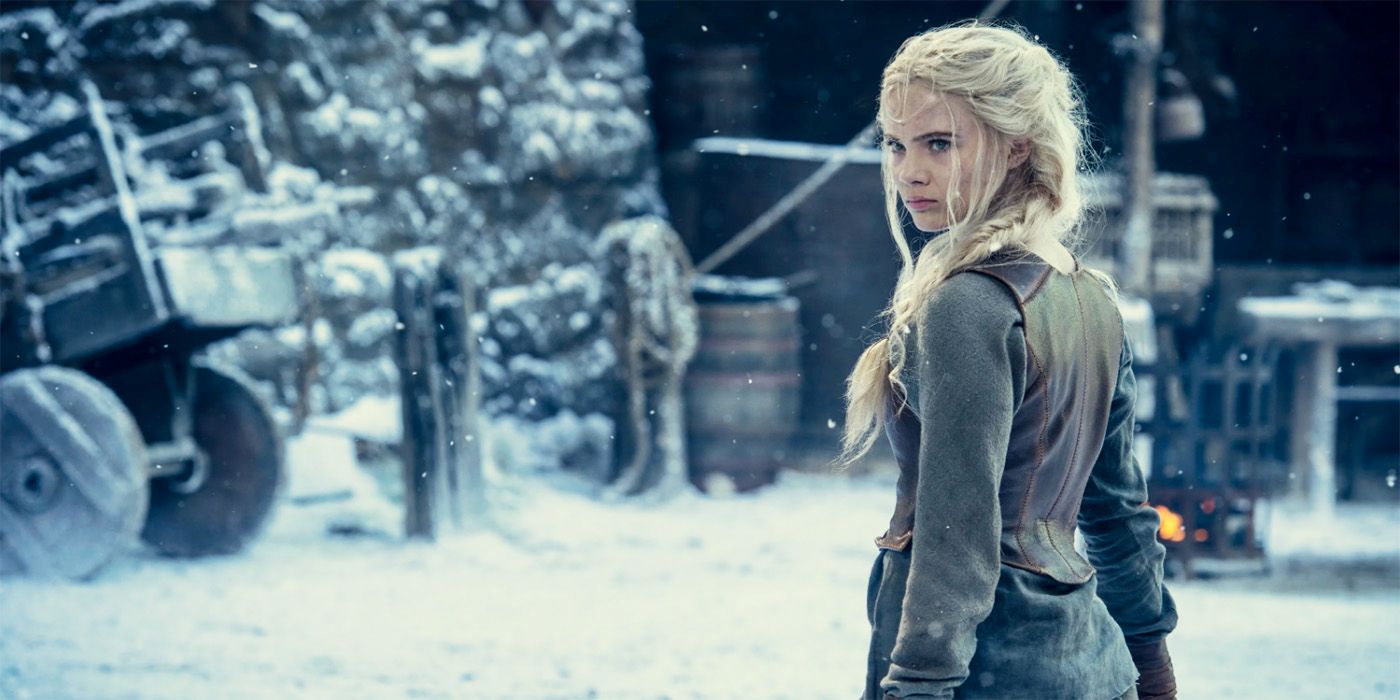 After spending most of season 1 hiding and running for her life, Ciri will now travel to Kaer Morhen with Geralt, where he and other Witchers will train her. Most importantly, Ciri will continue exploring her powers and will learn how to control and channel them, though that won't be an easy task as there's a lot of mystery surrounding her powers to date. Freya Allan will, of course, reprise her role as the budding spellcaster Ciri.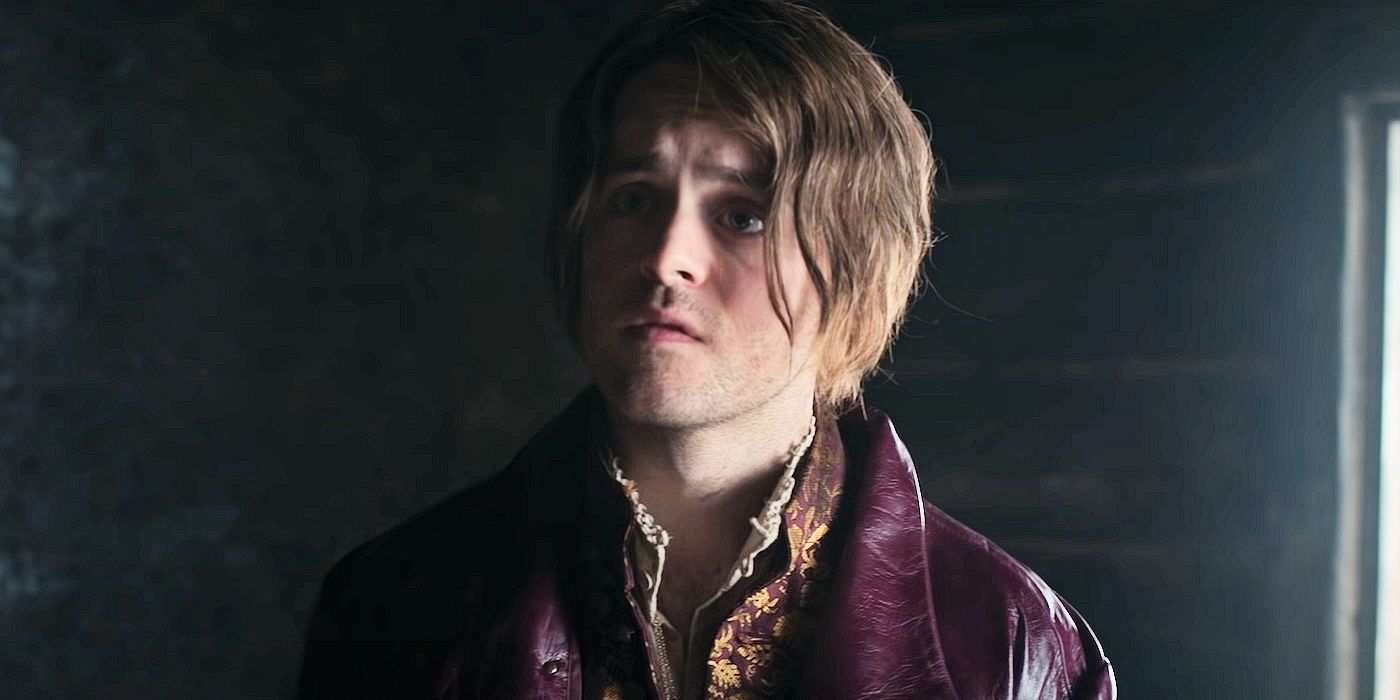 Fan-favorite Joey Batey will return as the effervescent bard Jaskier, with the Netflix Witcher season 2 trailer confirming he begins the season imprisoned. While the reason for his incarceration currently remains unknown, it is certain Geralt breaks Jaskier out of jail for his help, resulting in the iconic pair's reunion for The Witcher season 2 once more.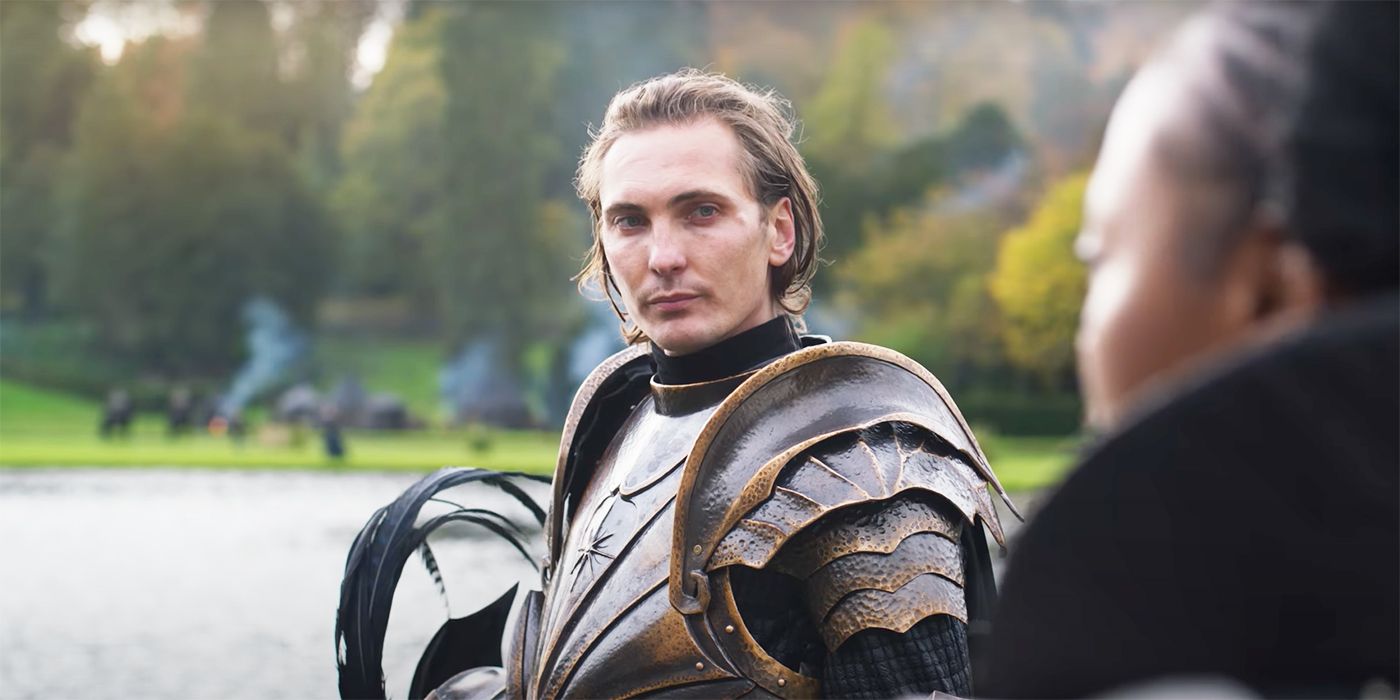 Eamon Farren will also return as Cahir, a Nilfgaardian army commander who leads the invasion of Cintra and the hunt for Cirilla. Cahir's character provided ample menace to The Witcher season 1's proceedings, and his return is assured here as the Nilfgaadians attempt to consolidate their power across the Continent. Cahir's climactic battle against the defeated (but surviving) Vilgefortz also sets up a second bout between the two ferocious warriors that is likely to unfold as The Witcher season 2 progresses.
Related: Witcher Season 2: Kaer Morhen Explained (& What It Means For Ciri)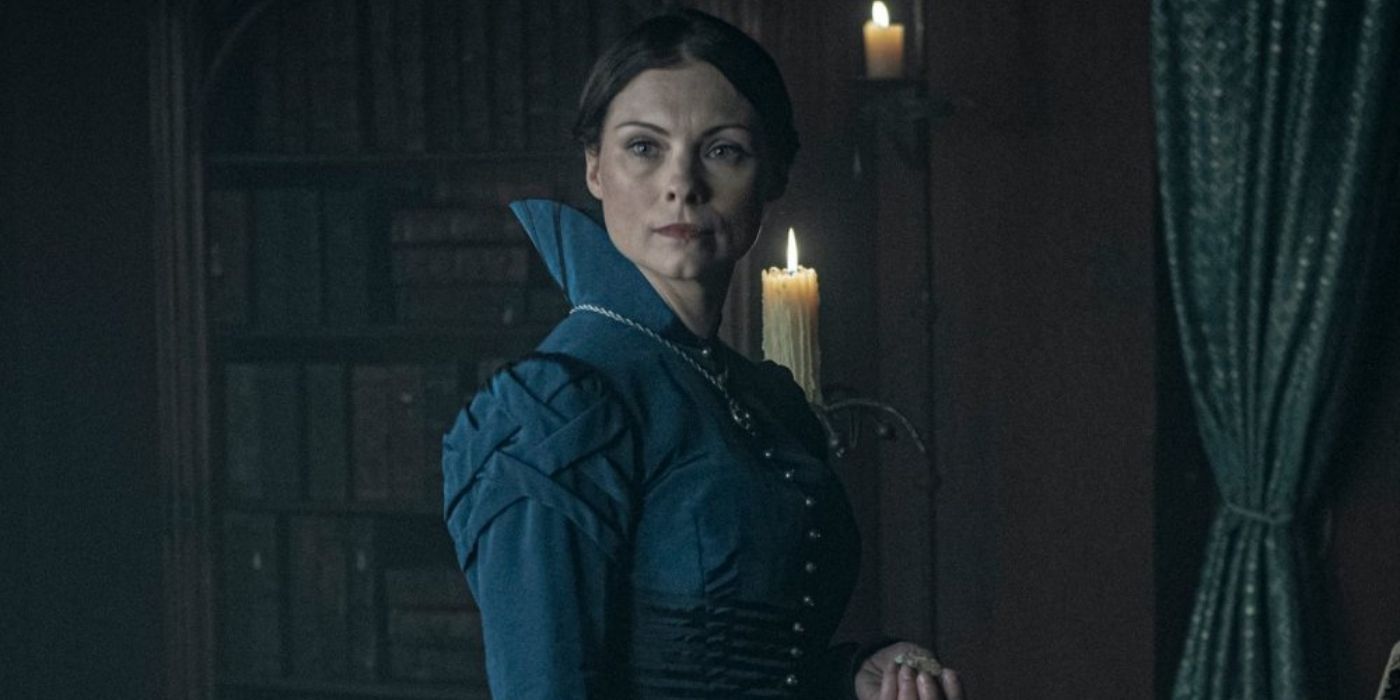 The Rectoress of Aretuza went through quite the conscientious journey in The Witcher season 1, with Tissaia eventually resolving to battle the Nilfgaardian forces atop Sodden Hill. While bested in magical combat by the now evil Fringilla, Tissaia was saved by Yennefer channeling a fiery maelstrom against the Nilfgaardians. Tissaia will return in the Witcher season 2 and is portrayed by MyAnna Buring.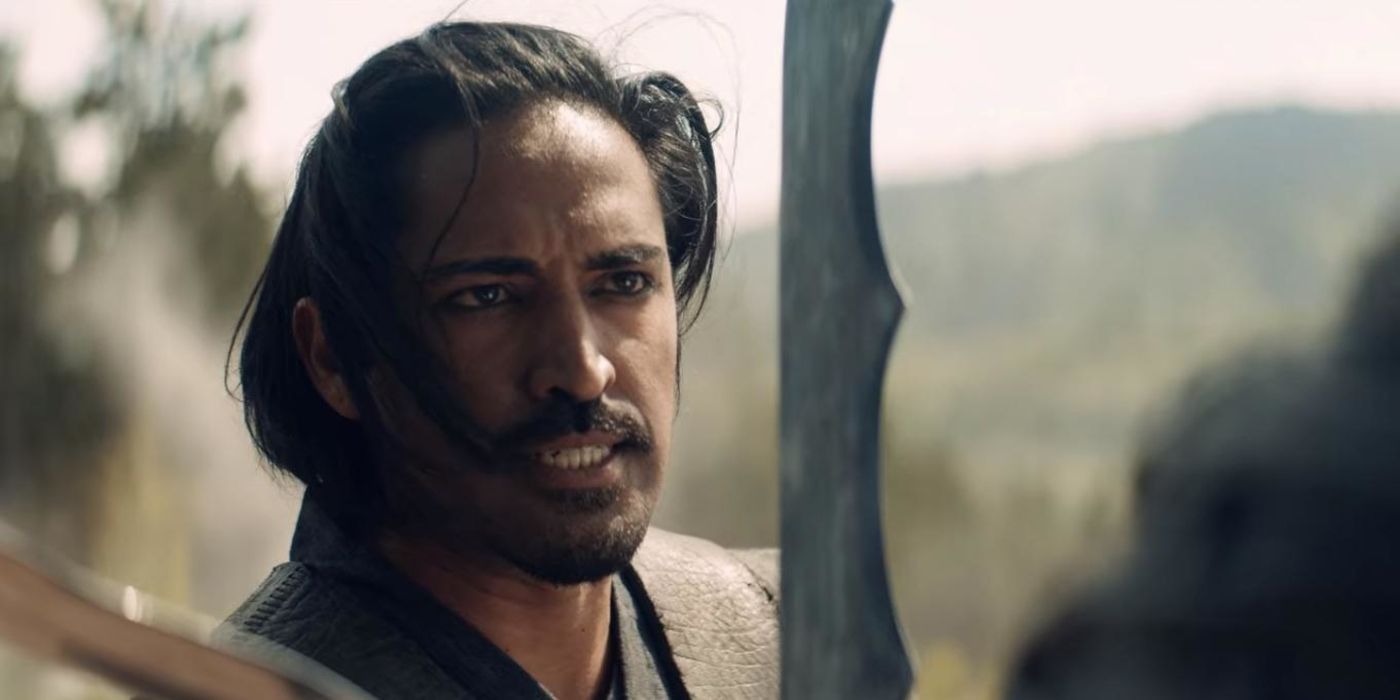 While Vilgefortz's current whereabouts are unknown, his tactical retreat following his sound dismissal by Cahir sets up Vilgefortz to fight another day. Mahesh Jadu will reprise his role as the charismatic sorcerer, who will undoubtedly play a big role in turning the tide against the imperious Nilfgaardian army in The Witcher season 2.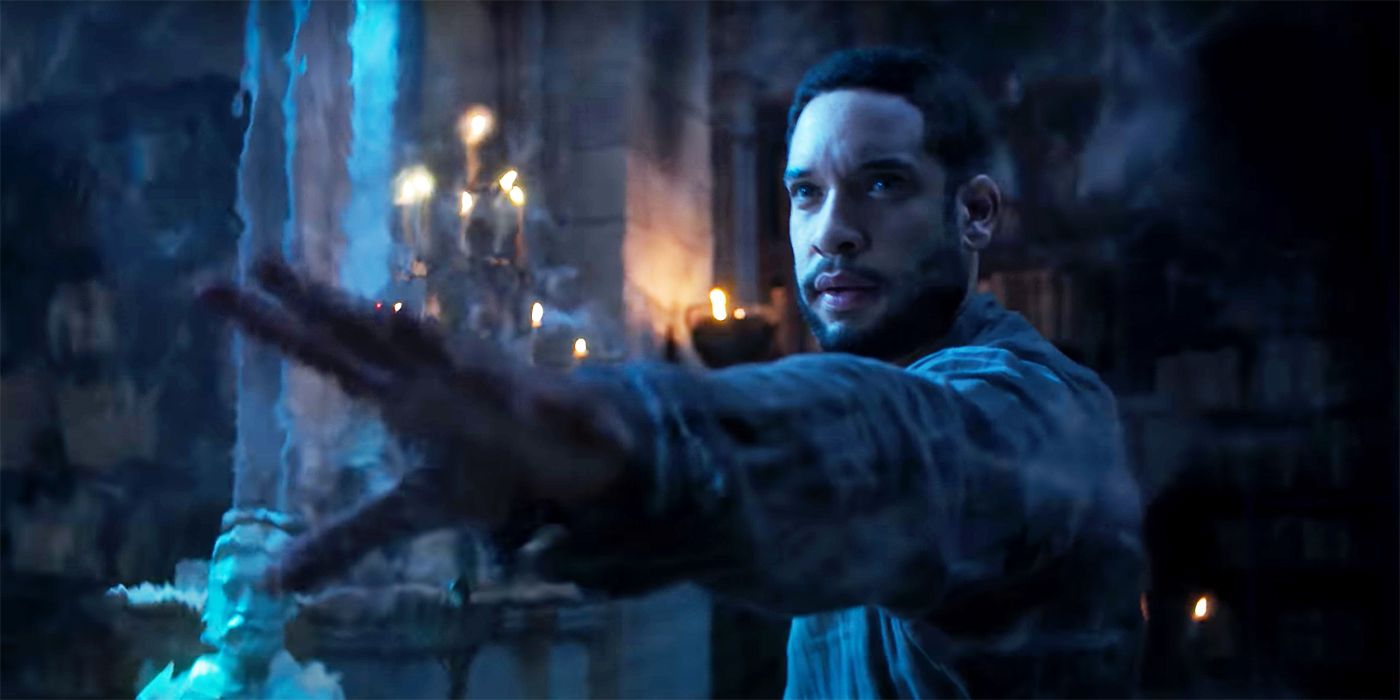 Royce Pierreson's Istredd was responsible for much of Yennefer's early growth as a budding sorcerer, with the adept historian confirmed as returning for The Witcher season 2. Istredd will seek the help of Codringher and Fenn as he seeks to unravel the truth behind Ciri's lineage and, as of yet, untapped potential as a caster.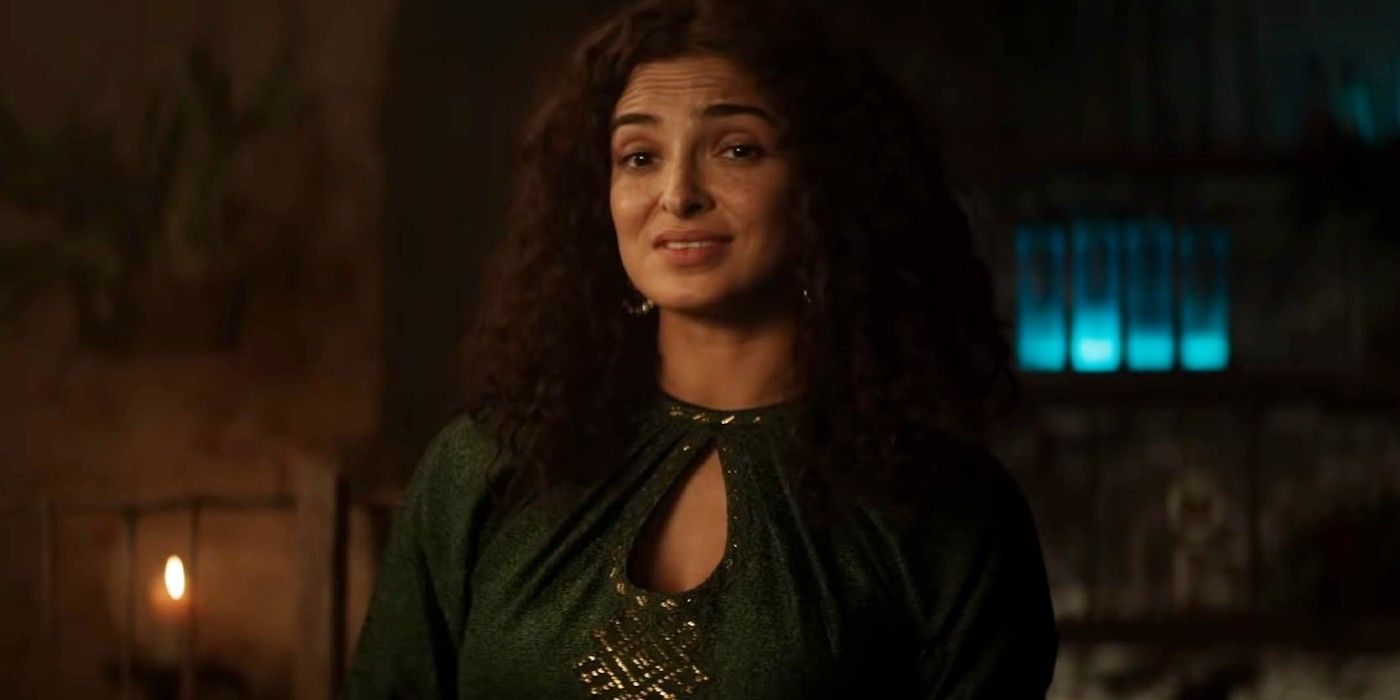 Triss was also present at the Battle of Sodden Hill at the end of The Witcher season 1, and while she didn't have a supposedly final fate like Yennefer, she was severely injured when she was burned in the chest by a fire torch while protecting the entrance and blocking the Nilfgaardian army. Set videos have spotted Anna Shaffer reprising her role as Triss, which was expected as in the books she plays an important part in Ciri's training.
Related: Witcher Season 2 Is Fixing One Key Problem With Henry Cavill's Geralt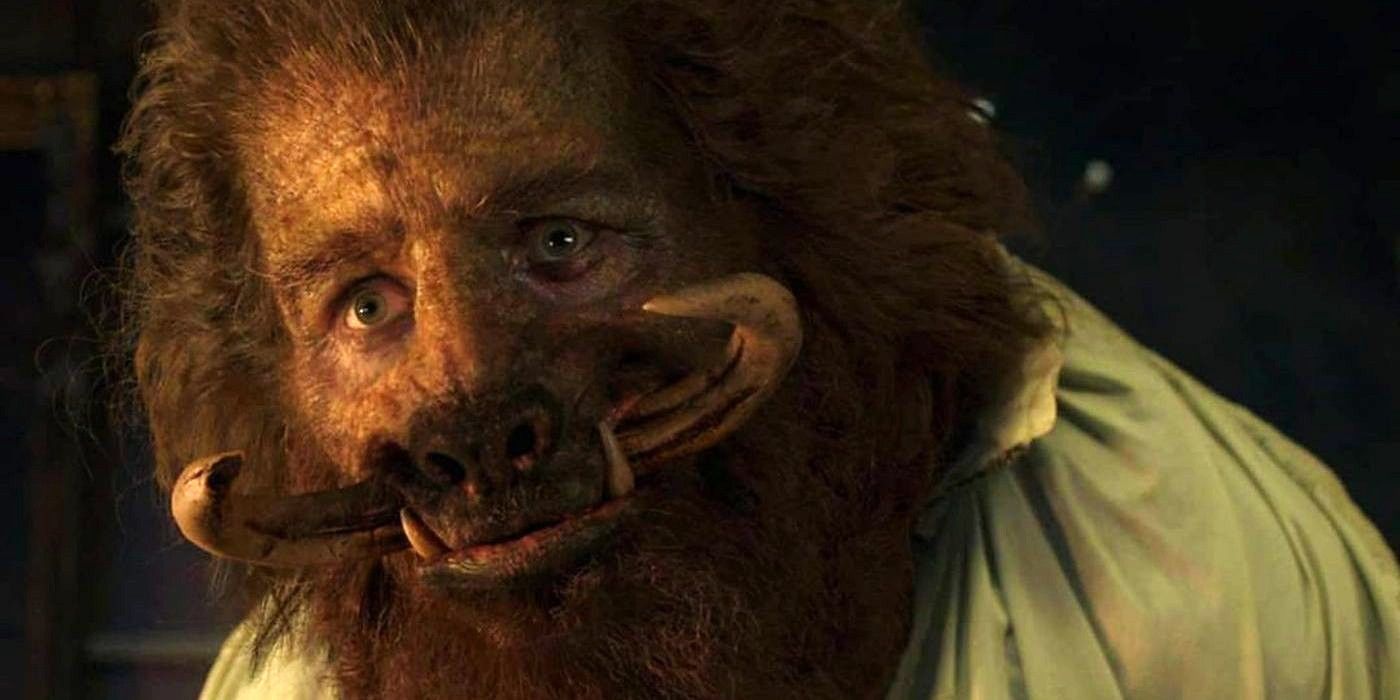 Nivellen is a new character arriving in The Witcher season 2. He was the leader of a gang of highwaymen and cutthroats and inherited the role after his father was killed – and as expected, he isn't exactly a good person. One day, after an attack on a young priestess during a robbery, he was cursed by her as he was "a monster in a man's skin", so he shall become a "monster in a monster's skin". This curse is similar to that of the Beast in Beauty and the Beast, and even though the priestess mentioned the cure, he didn't understand it. Nivellen will be played by Kristofer Hivju, best known for playing Tormund Giantsbane in Game of Thrones.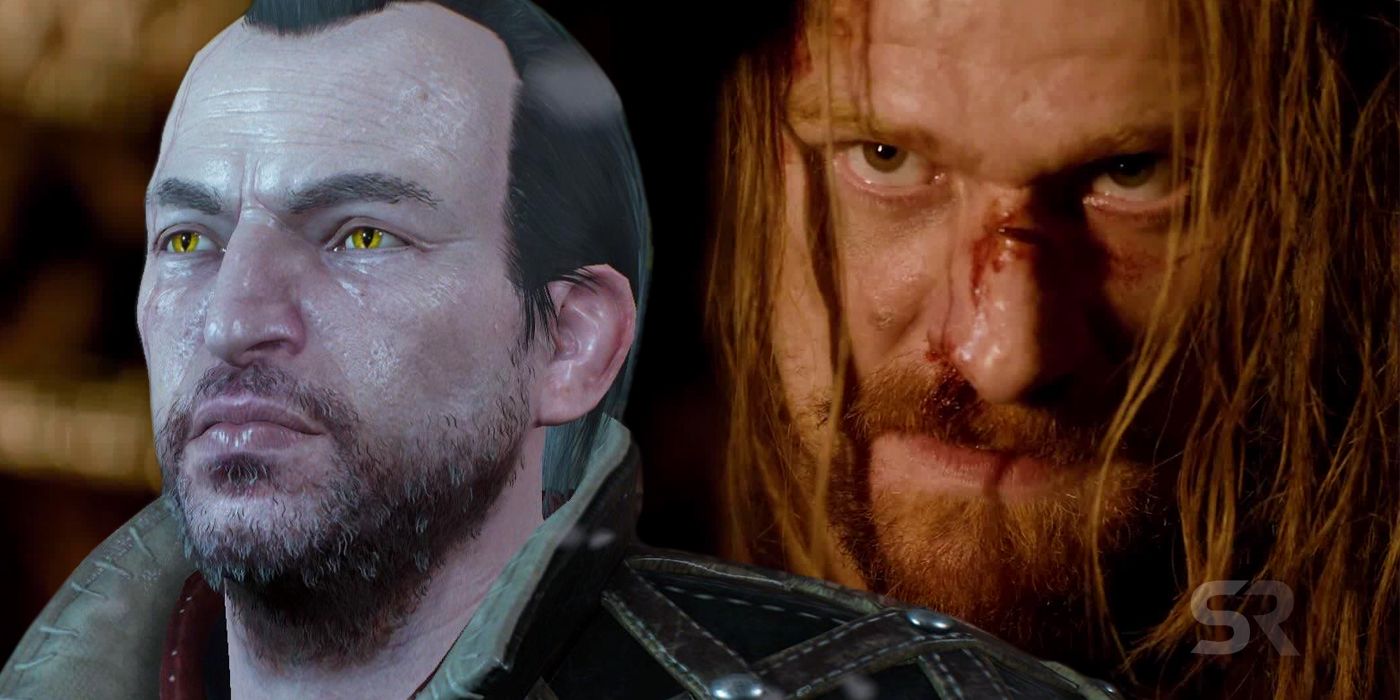 Lambert is one of the younger Witchers from Kaer Morhen and one of the last to be trained there. He's known for his impatience and for having an attitude, and he's pretty ill-mannered, acting rude mostly towards Triss Merigold, but he plays a big role in Ciri's training as he's in charge of teaching her the art of combat. Lambert will be played by Paul Bullion, who appeared in Peaky Blinders as Billy Kitchen.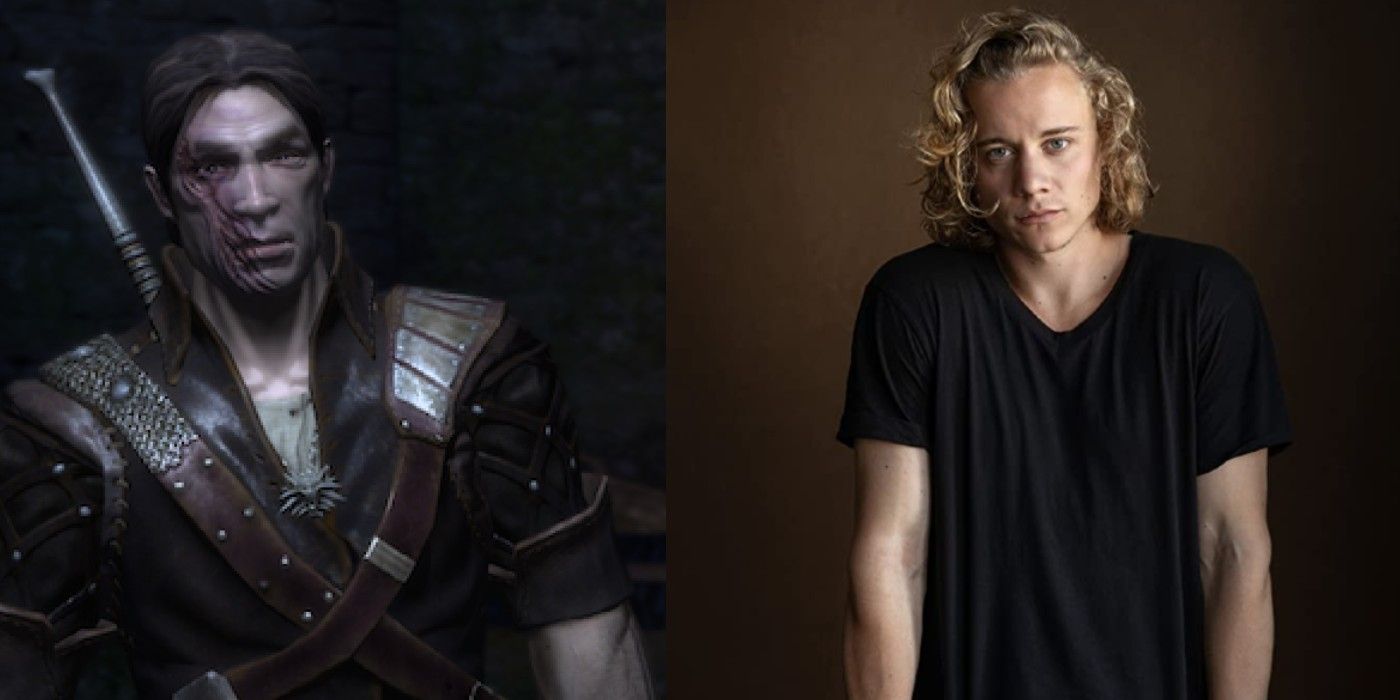 Another witcher joining season 2 is Eskel, who grew up with Geralt and are like brothers, so much that many characters think they look alike, except for Geralt's white Witcher hair and a large scar across Eskel's face. Eskel became a well-known Witcher owing to his professionalism, reliability, and relaxed disposition – the complete opposite from his Witcher-in-arms Lambert. Eskel also helps train Ciri and becomes worried after the young princess begins having trances after accidentally taking a sip of White Gull. Eskel was initially going to be played by Thue Ersted Rasmussen, but due to scheduling conflicts, the scarred Witcher will now be embodied by Basil Eidenbenz.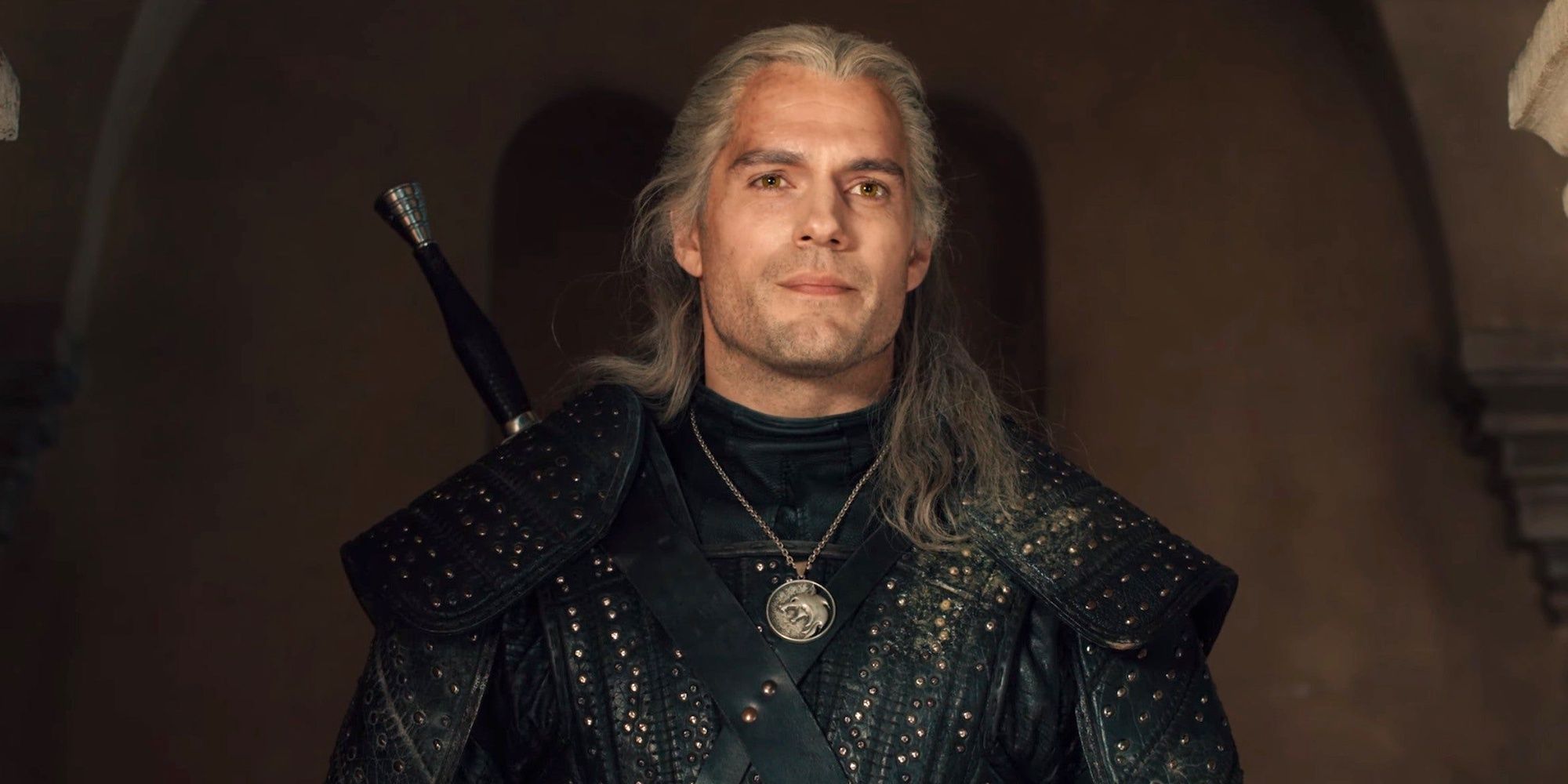 Coën is a young witcher from Kaer Morhen who spends his first winter there when Ciri is in the keep, and he bonds with her and helps her train in sword combat. Coën is an unusual witcher as he has scars from early childhood diseases, pointing at him either training later than most (as Witchers are immunized throughout history) or him being an exception and somehow contracting various diseases. He will be played by Yasen Atour, who recently appeared in Young Wallander as Reza Al-Rahman.
Related: The Witcher: Why Netflix's Geralt Is More Like The Books Than The Games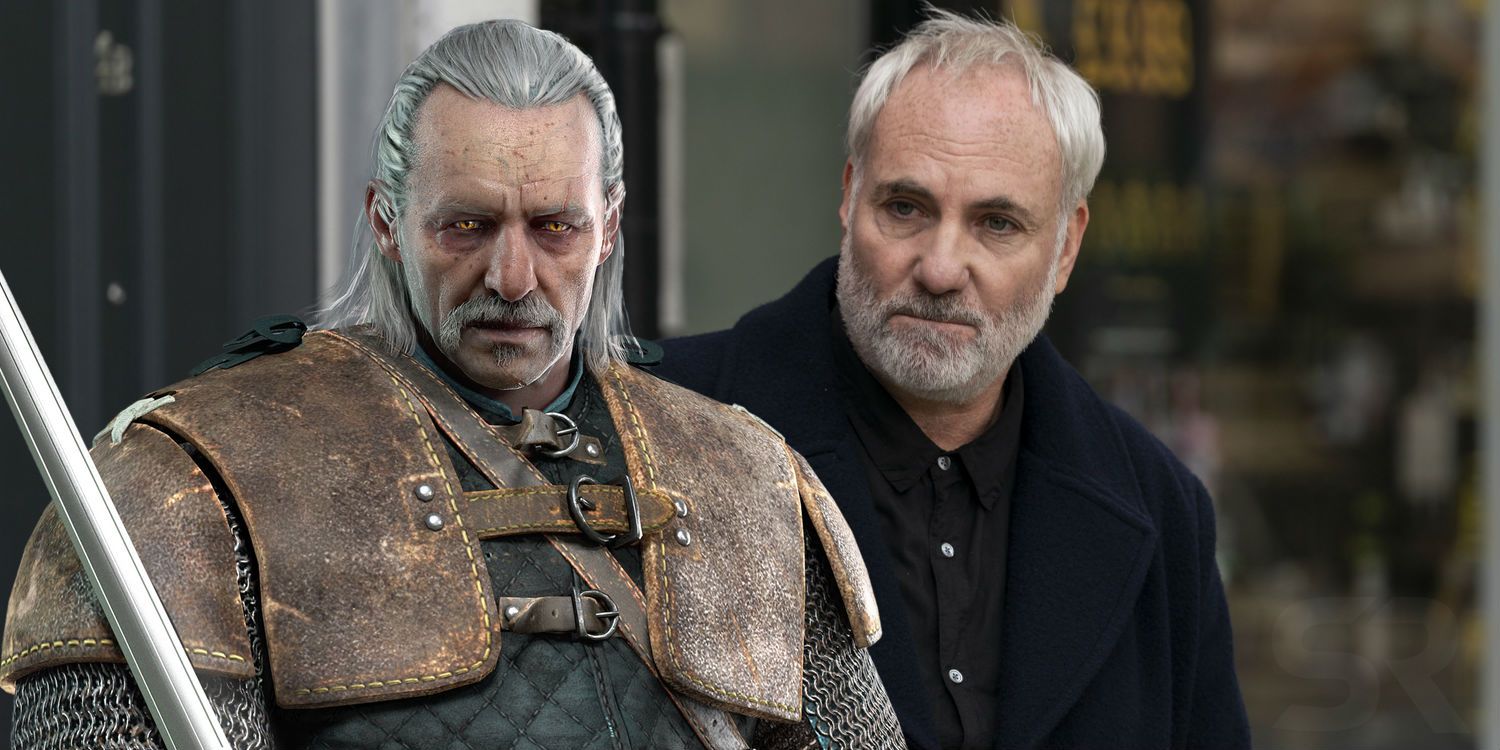 Vesemir is the oldest and most experienced witcher at Kaer Morhen as well as mentor and father figure to many witchers, among those Geralt and Eskel. Vesemir's presence in Netflix's The Witcher was teased in season 1 when Geralt was reliving the moment his mother abandoned him. Vesemir also plays an important role in Ciri's training, teaching her about different monsters and herbs. Young Vesemir was voiced by Theo James in The Witcher season 1, but in season 2 he will be played by Kim Bodnia, who played Konstantin Vasiliev in Killing Eve season 2.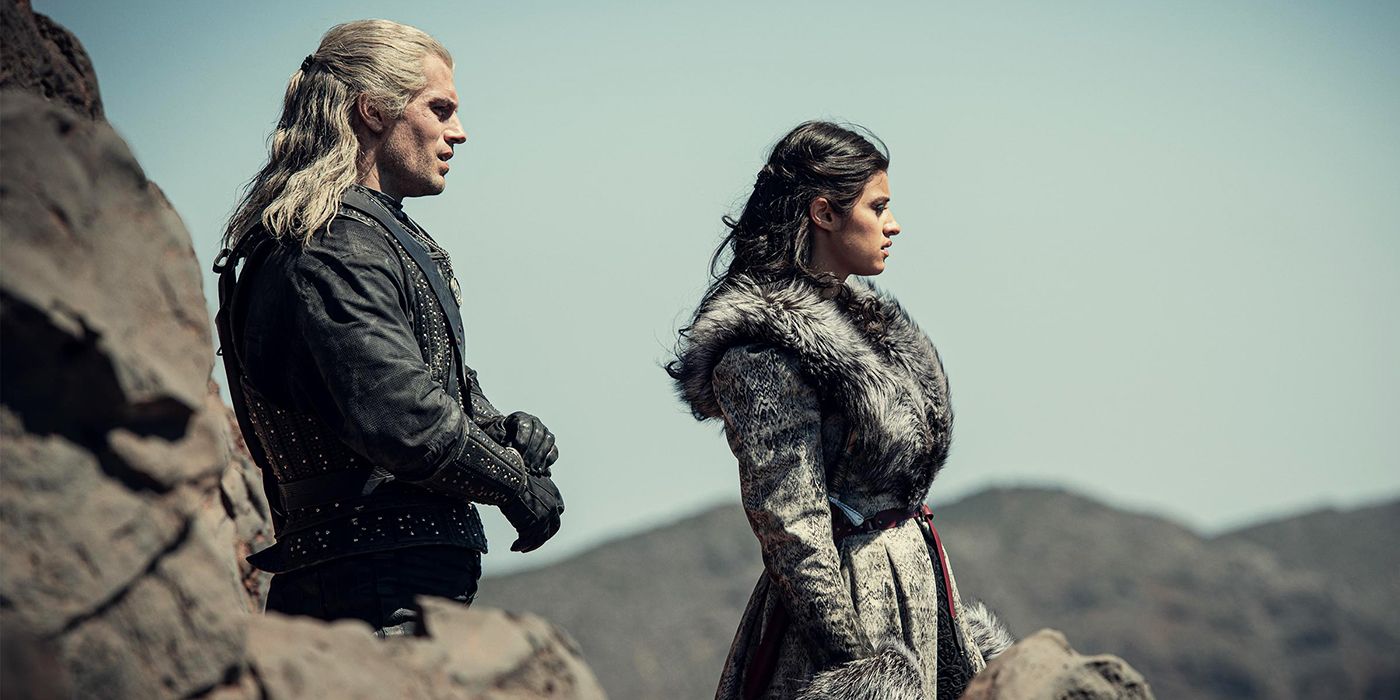 Lydia van Bredevoort is a sorceress, painter, and Vilgefortz's assistant. She has a very tragic story, as an incident with a cursed artifact left her with severe injuries and now can only communicate through telepathy. Furthermore, the lower part of her face is an illusion, hinting at the depths of Bredevoort's powers in The Witcher season 2. Aisha Fabienne Ross will play Lydia.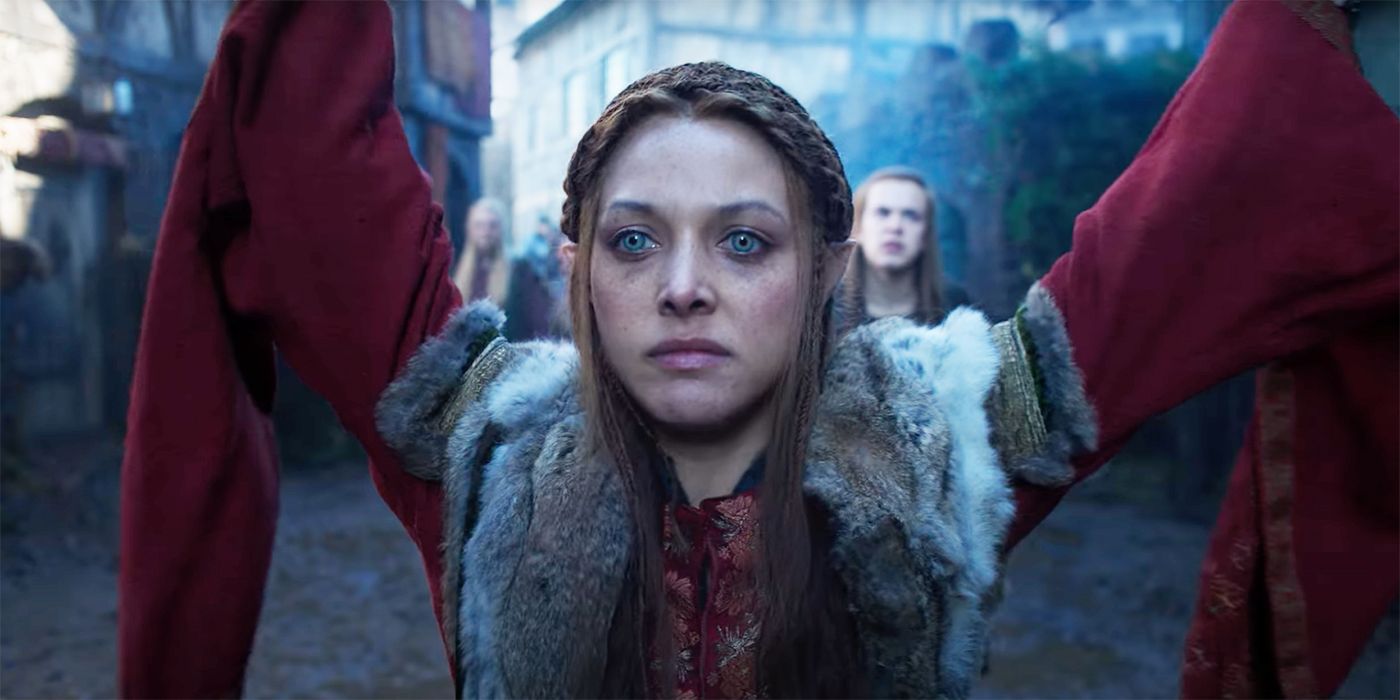 Enid an Gleanna, also known as Francesca Findabair, is an elven sorceress and queen of the elves of Dol Blathanna. She is a founding member of a secret organization of female mages called Lodge of Sorceresses and is considered to be the most beautiful woman in the world. Francesca will be played by Mecia Simson, with her character likely tying back to the canon established for her elven compatriot Filivandrel in The Witcher: Nightmare of the Wolf.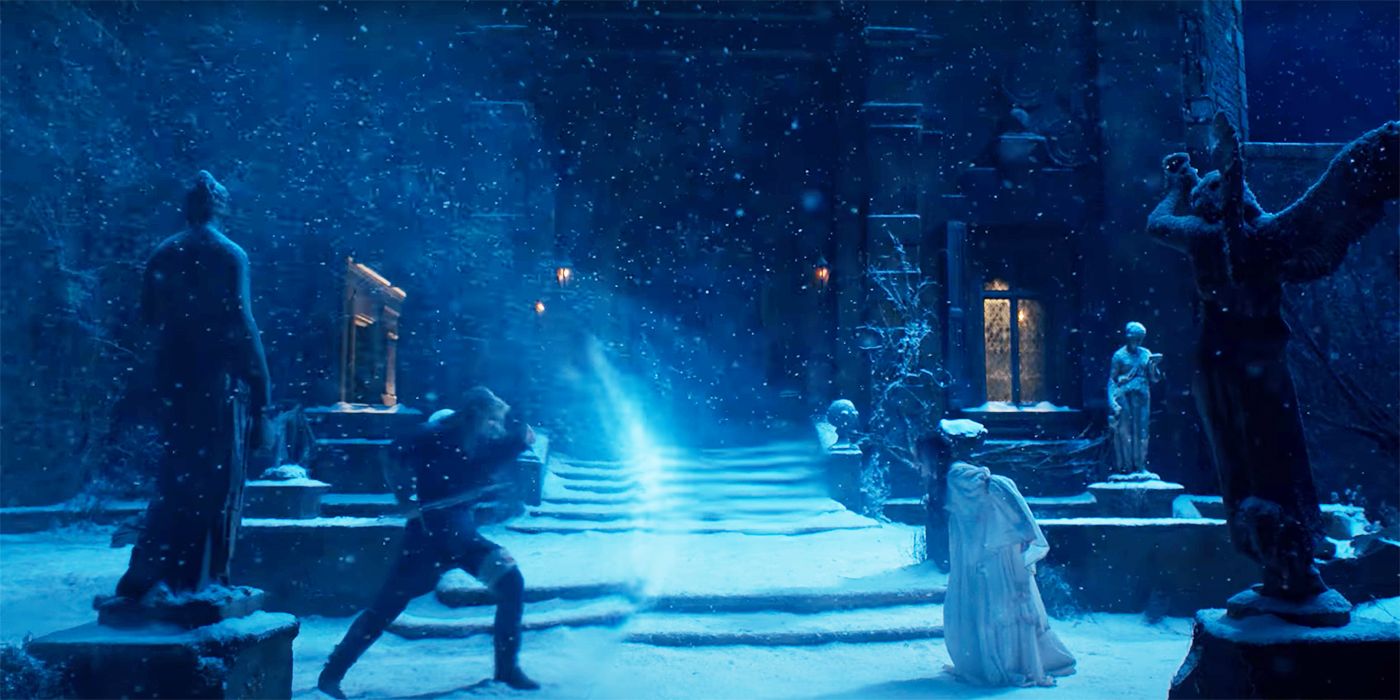 The Witcher season 2 will introduce the Bruxae, the Witcher universe's version of vampires. Vereena is a powerful Bruxae who falls in love with Nivellen, though the relationship quickly proves a difficult one. Bruxae take on the appearance of dark-haired young women, but their natural form is that of large, black bats with sharp fangs and claws. Vereena will be played by Agnes Bjorn.
Related: The Witcher: Why The Aretuza Girls Turned Into Eels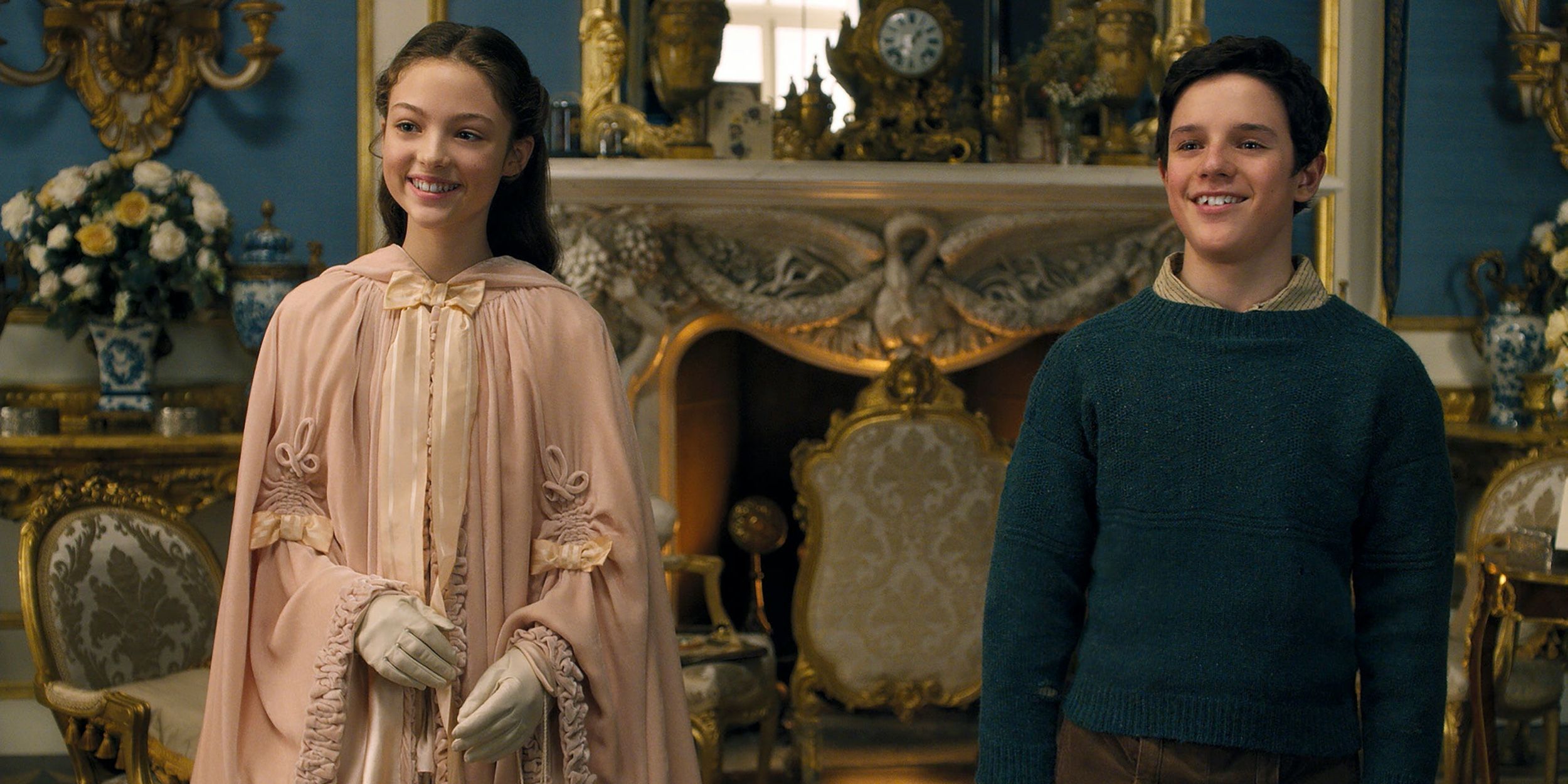 Not every new character in The Witcher season 2 comes from the books or video games, and Violet is one of those. Violet is a completely new character described as a "young girl whose playful and whimsical demeanor is a front for a smarter and more sadistic character", and is expected to appear in at least three episodes. Violet will be played by Carmel Laniado, who played Lady Rose in Dolittle.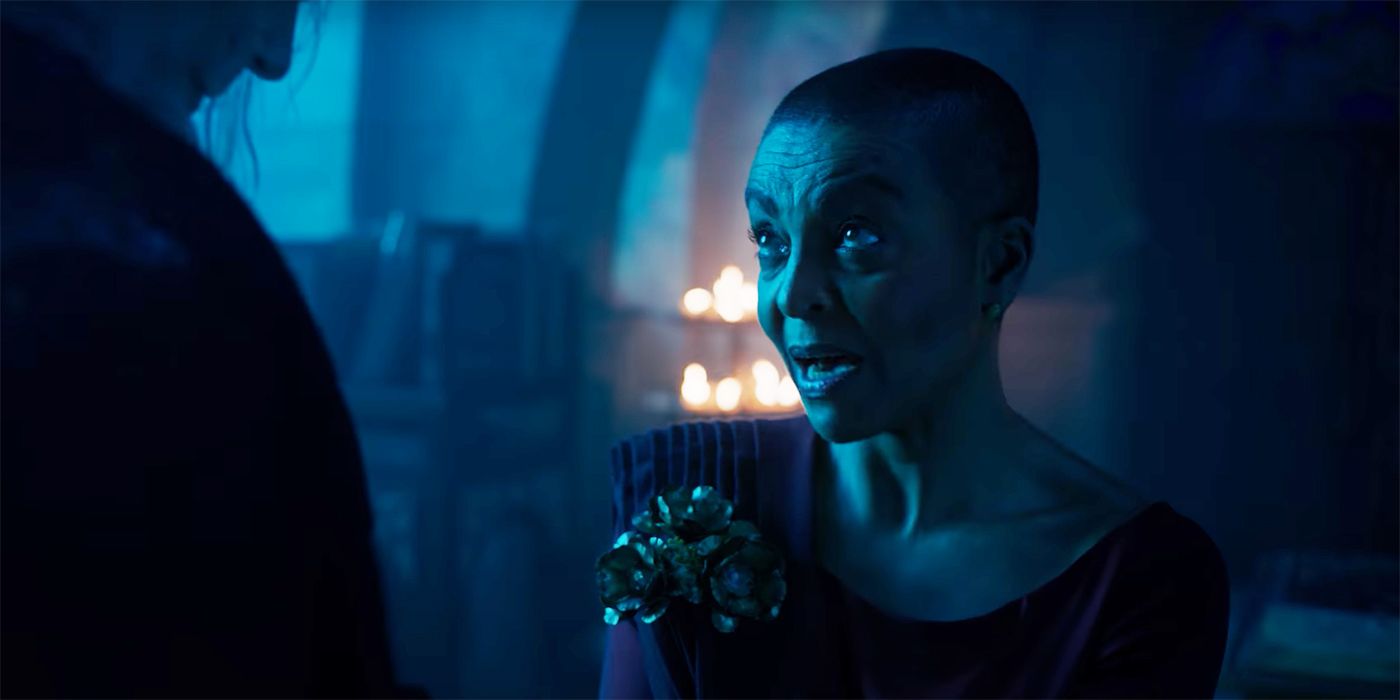 Nenneke is a priestess of Melitele (a mother goddess) and head of the Temple of Melitele in Ellander. In the books, she met Geralt when he was young when he arrived at the temple to recover after nearly being killed by a Striga, and Nenneke cared for him. Nenneke will be played by Adjoa Andoh, who famously plays Lady Danbury in Bridgerton.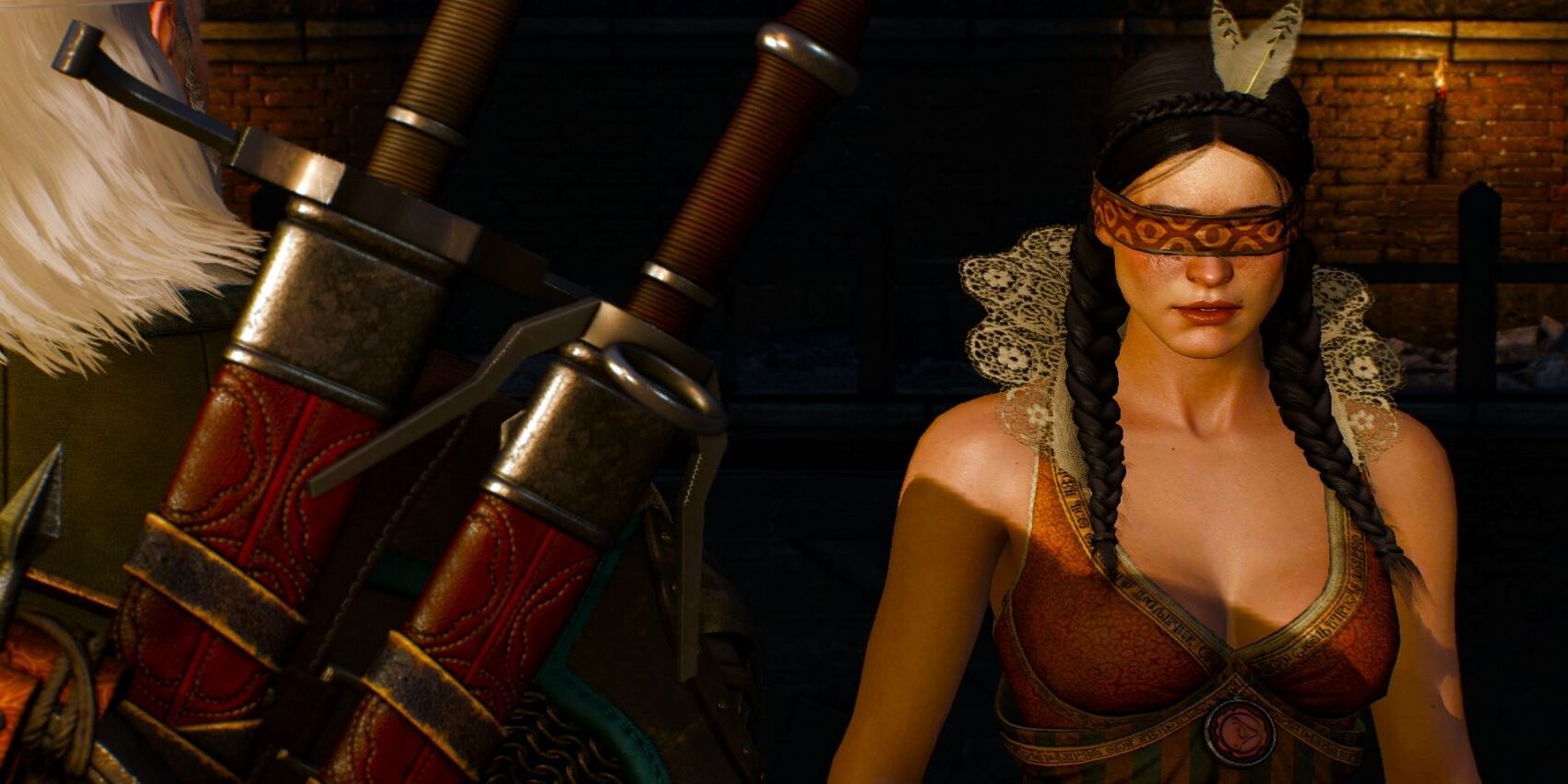 Philippa Eilhart is the advisor of King Vizimir, one of the few sorceresses to be able to polymorph, and helped found the above-mentioned Lodge of Sorceresses. Eilhart is an accomplished magic caster, and her path will likely intersect with Ciri's as the young princess hones her abilities. Philippa will be played by Cassie Clare in The Witcher season 2.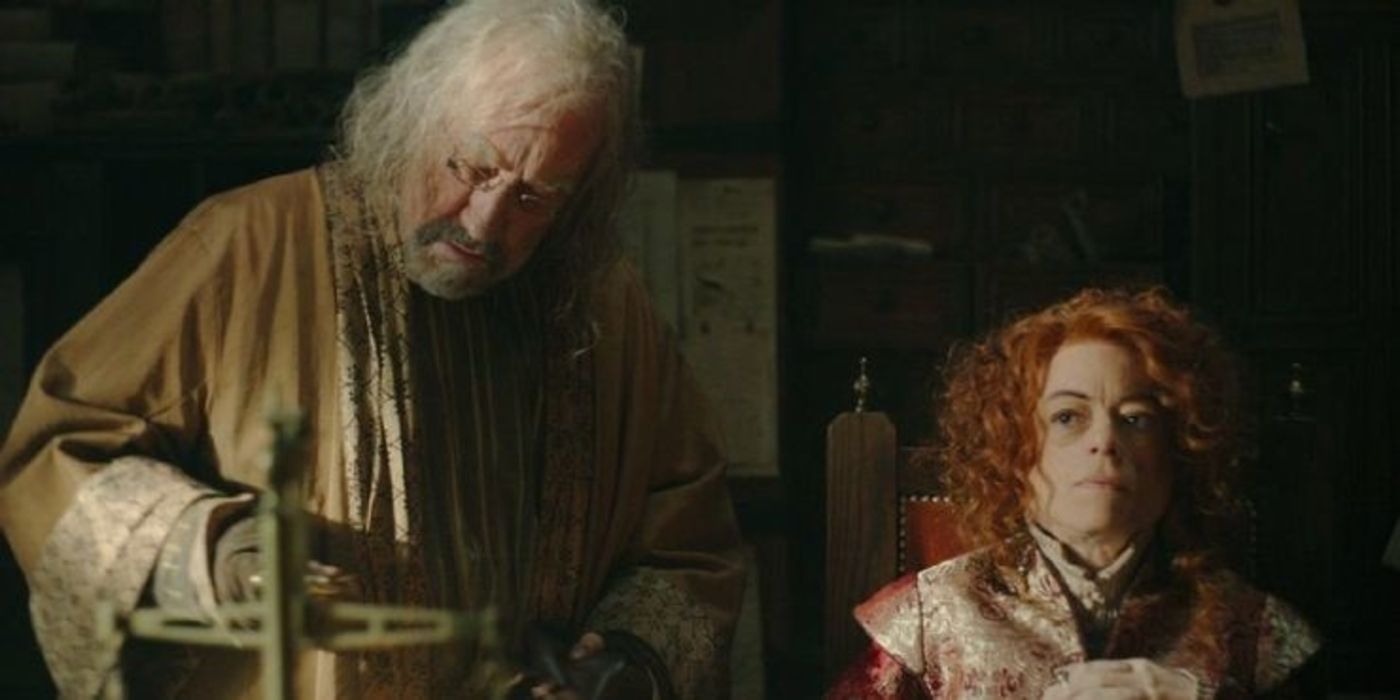 Codringher and Fenn is a law firm and detective agency in Dorian, founded by two individuals with a reputation for getting the job done for the right price. Codringher will be played by Simon Callow, and Fenn by Liz Carr. The actor recently revealed a more detailed plan regarding her role in The Witcher season 2, with Carr stating Fenn will be looking into Ciri's bloodline. In her interview with What To Watch, Carr also confirmed Fenn and Codringher will be tasked by Istredd (Royce Pierreson) with gathering pertinent information on Ciri's (currently muted) powers hinting at Ciri's transformation into a powerful sorceress as The Witcher season 2 progresses.
Related: How Blood Origin Could Perfectly Set Up The Witcher Season 2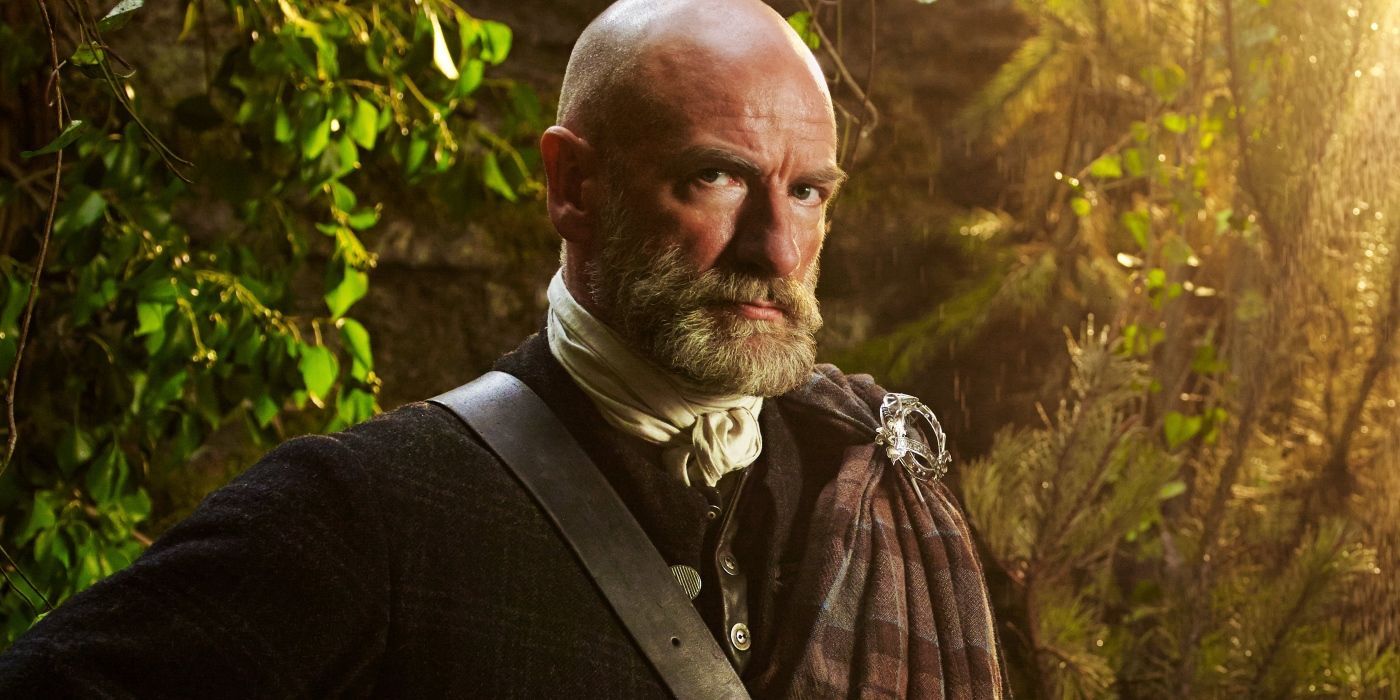 Sigismund Dijkstra is the head of the Redanian Intelligence and a physically imposing man as he's nearly seven feet tall. Though he doesn't exactly dress like a spy, he's an exceptionally clever man and is said to be very influential in Redania. Dijkstra will be played by Graham McTavish, best known for playing Dwalin in The Hobbit trilogy, Dougal McKenzie in Outlander, and voicing Dracula in Castlevania.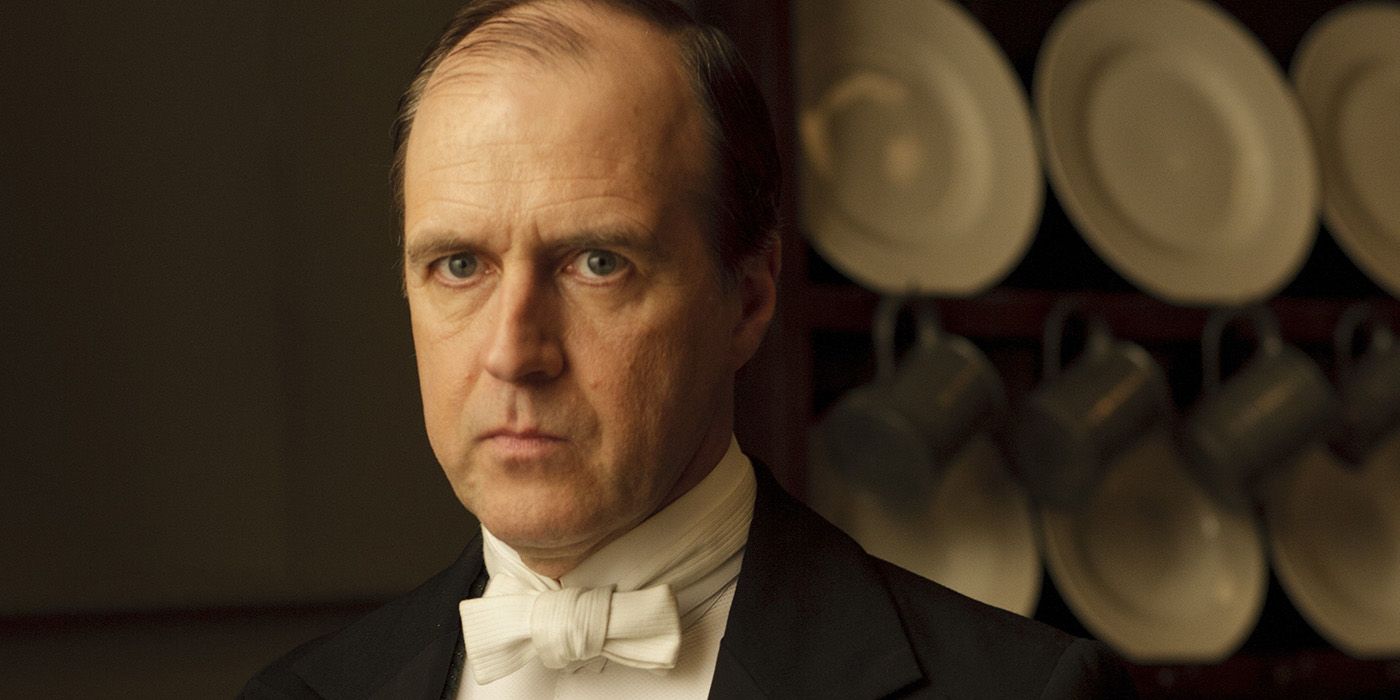 Violet won't be the only new character in The Witcher season 2, as Ba'lian is reportedly also a new character, although his true purpose within the series remains shrouded in mystery to date. Ba'lian will be played by Kevin Doyle, who portrays Joseph Molesley in Downton Abbey.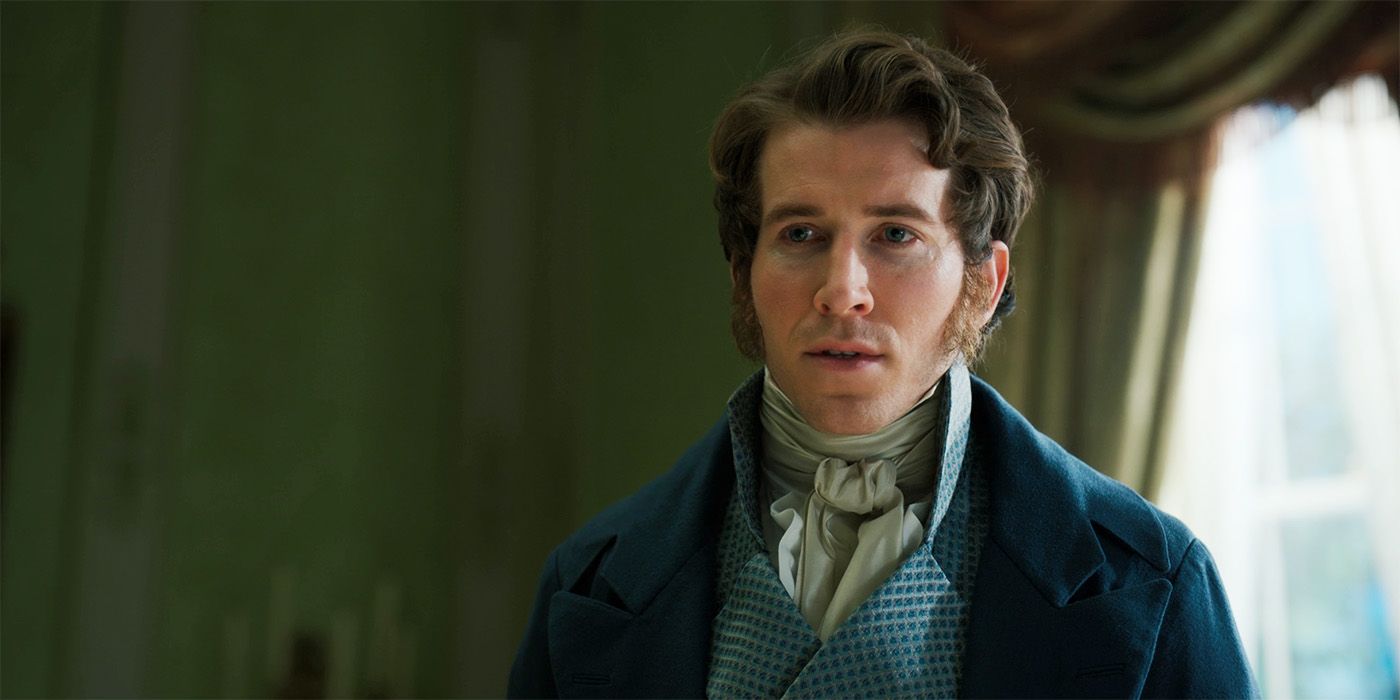 Not all new characters in The Witcher season 2 will be allies, and Rience is proof of that. He's a mage that in the books is instructed to find Ciri after the slaughter of Cintra. During that mission, he captured and tortured Dandelion (Jaskier in Netflix's The Witcher) as he heard his ballad about the lion cub of Cintra being in a witcher's care. While his differences to the original The Witcher source material are yet to be unveiled, Rience will be played by Chris Fulton, who is best known for his role as Sir Philip Crane in Bridgerton.
Next: The Witcher Season 2 Is The Real Start Of Geralt's Story