West Side Story Early Reviews Praise Spielberg for Reinventing A Classic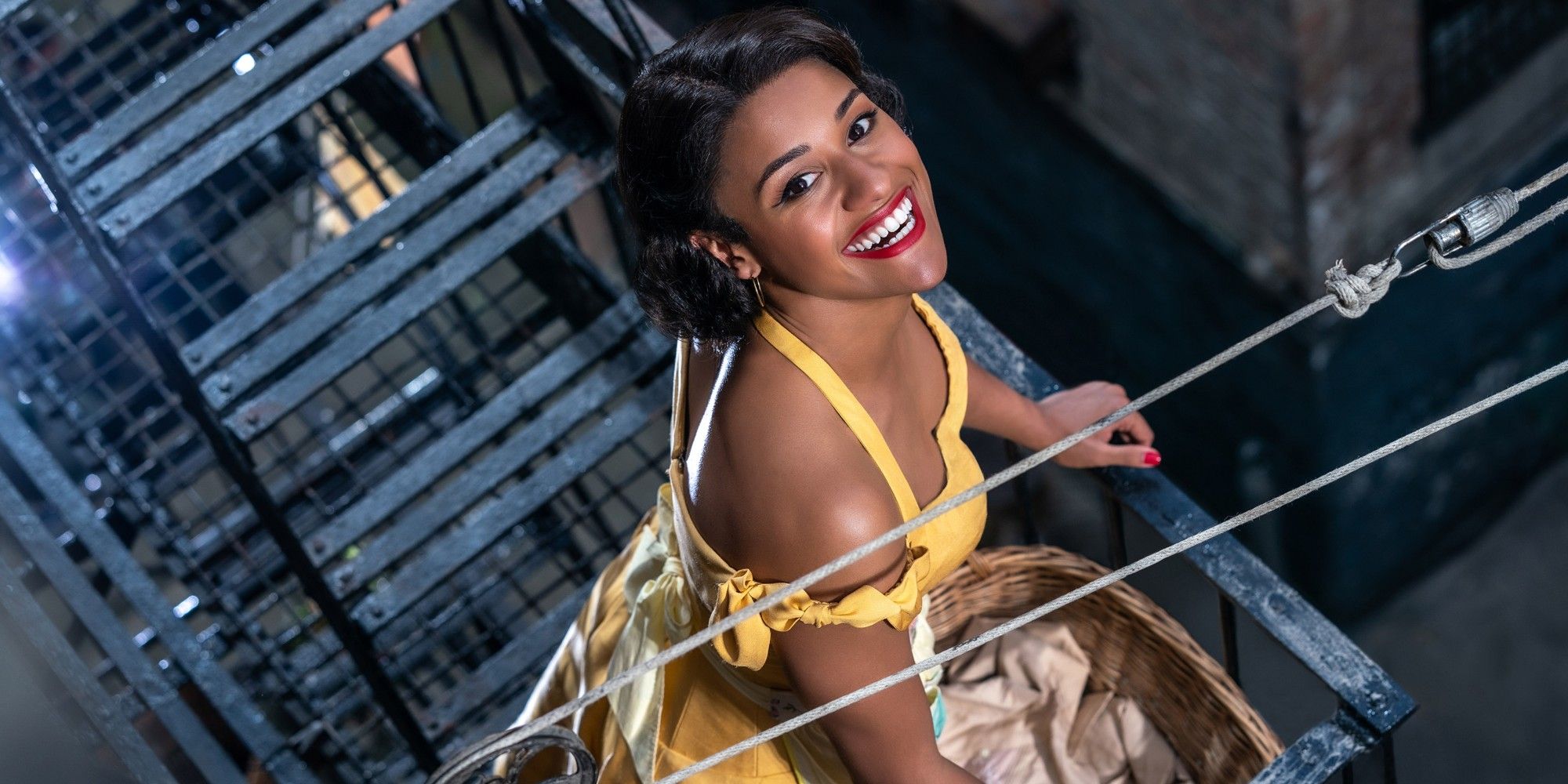 The reviews for West Side Story have arrived, and critics are overwhelmingly positive about the film. West Side Story is Steven Spielberg's reimagining of the classic 1961 movie musical, which in turn was an adaptation of the 1957 stage show by Leonard Bernstein, Stephen Sondheim, and Arthur Laurents. The show follows two star-crossed lovers with ties to rival gangs in 1950s New York in a modernization of the Shakespeare classic Romeo and Juliet.
Ansel Elgort plays Tony, the co-founder of the White gang called the Jets, and Rachel Zegler plays his lover María, the sister of the leader of the Puerto Rican gang called the Sharks. To make matters worse, María is engaged against her wishes to Chino, who is played in this iteration by Josh Andrés Rivera. West Side Story also includes Rita Moreno (who won a Best Supporting Actress Oscar for the original film 60 years ago), Ariana DeBose, Brian d'Arcy James, and Corey Stoll. This film also corrects a casting problem with the original film, putting only Latinx actors in Latinx roles.
Related: Why West Side Story's Trailer Is Hiding So Many Major Elements
Today, the embargo is up on reviews of West Side Story, and critics have been releasing their full thoughts throughout the last hour. Notices have been near-universally positive, with viewers being dazzled by the fact that the film manages to make itself seem fresh despite being a reinterpretation of a well-worn classic. Most reviewers attribute this to Spielberg's directing, which is described as the most alive he's been in years, pumping the film full of visual vim and vigor that truly puts a new spin on West Side Story. Read a collection of selected quotes from reviews below:
Mae Abdulbaki, Screen Rant
There is a lot to love about West Side Story — be it the spectacular detail, the look and feel of the film, the musical performances, or the updates made to certain aspects of the story. However, there are also changes that don't work and are never going to, regardless of the filmmakers' best efforts to do so. And yet West Side Story still manages to captivate somehow, with the cast passionately lighting up the screen and making the most out of their storylines despite everything.
David Ehrlich, IndieWire
These enduringly strong Shakespearean bones practically begged a modern filmmaker to lend them some new muscles. Spielberg was happy to oblige, honoring a sacred piece of musical theater by flexing all over it with some of the most exhilarating setpieces he's ever shot. It takes chutzpah to reimagine a ditty like "Cool" as the backdrop for a dance fight on par with anything in "Crouching Tiger, Hidden Dragon," and vision to make a tired song like "I Feel Pretty" seem essential to Maria (in your face, Ivo van Hove!), and Tony Kushner's revelatory script tees Spielberg up for opportunities like that at every turn.
Owen Gleiberman, Variety
Directing his first musical, Spielberg moves into the big roomy space of a Broadway-meets-Hollywood classic, rearranges the furniture (the film's screenwriter, Tony Kushner, has spiced up the dialogue and tossed out the most cringe-worthy knickknacks), and gives it all a fresh coat of desaturated, bombed-out-city-block, gritty-as-reality paint. He makes it his own. At the same time, Spielberg stays reverently true to what generations have loved about "West Side Story": the swoon factor, the yearning beauty of those songs, the hypnotic jackknife ballet of '50s delinquents dancing out their aggression on the New York streets. There are scenes in Spielberg's version that will melt you, scenes that will make your pulse race, and scenes where you simply sit back and revel in the big-spirited grandeur of it all.
Leah Greenblatt, EW
They're wise enough to stay largely faithful to Arthur Laurents' book, Leonard Bernstein's music, and Stephen Sondheim's sublime lyrics, with just a few well-gauged updates. They also make it look great.
Pete Hammond, Deadline
For Spielberg, finally a musical — one I initially was surprised to hear he felt the need to reimagine but one that comes alive as proof of its endurance and long-lasting worth. It's also further evidence, if it ever was needed, of the gifts of a filmmaker who recognizes the greatness of those who came before him and finds a way to honor them by making it all seem like so new and important once again.
Johnny Oleksinski, The New York Post
Those shifts in locale, subtly updating the tunes' drives and motivation, are what make Spielberg's very good adaptation of Leonard Bernstein, Stephen Sondheim and Arthur Laurents' musical memorable. It's the "ET" director's most visually exciting film in a zillion years.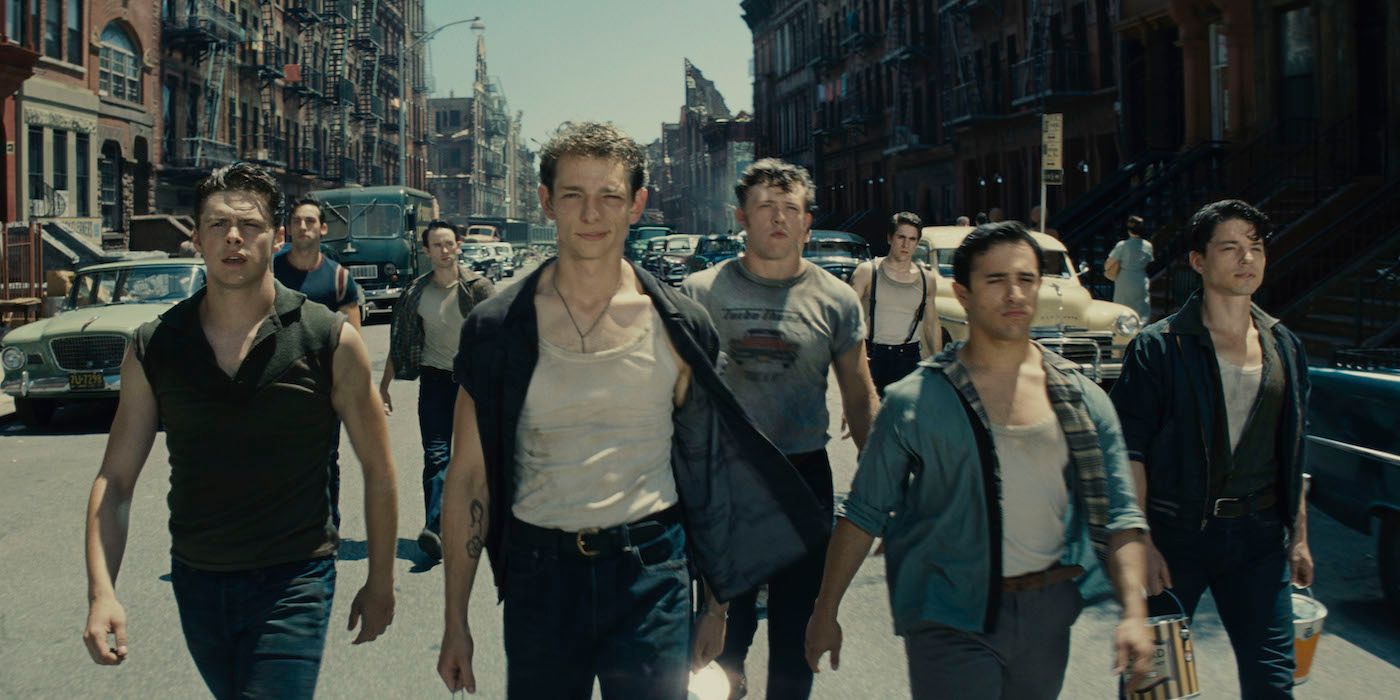 Although not all the reviews are in yet, at the time of writing, West Side Story is standing strong with 93% on Rotten Tomatoes out of 27 reviews. Out of 18 top critics, the film is faring even better at 94%. With this overwhelming positive trend, it is a near certainty that the film will be Certified Fresh when enough reviews have dropped. If it holds strong, it may even surpass the original film's score, which is a Certified Fresh 93%.
West Side Story is a film that very easily could have fallen prey to being negatively compared with the titanic original. That film does indeed loom heavily in the minds of every single reviewer, but it hasn't hampered the power of the emotional core of the story, which has been reinterpreted both successfully and unsuccessfully dozens of times over throughout the centuries. Readers who want to hop on the bandwagon and see for themselves will have the opportunity when West Side Story comes to theaters next week.
Next: West Side Story Cast & Character Guide
Source: Various (see links above)