What Evelin Really Thought About Steven's 90 Day Fiancé Tell All Comments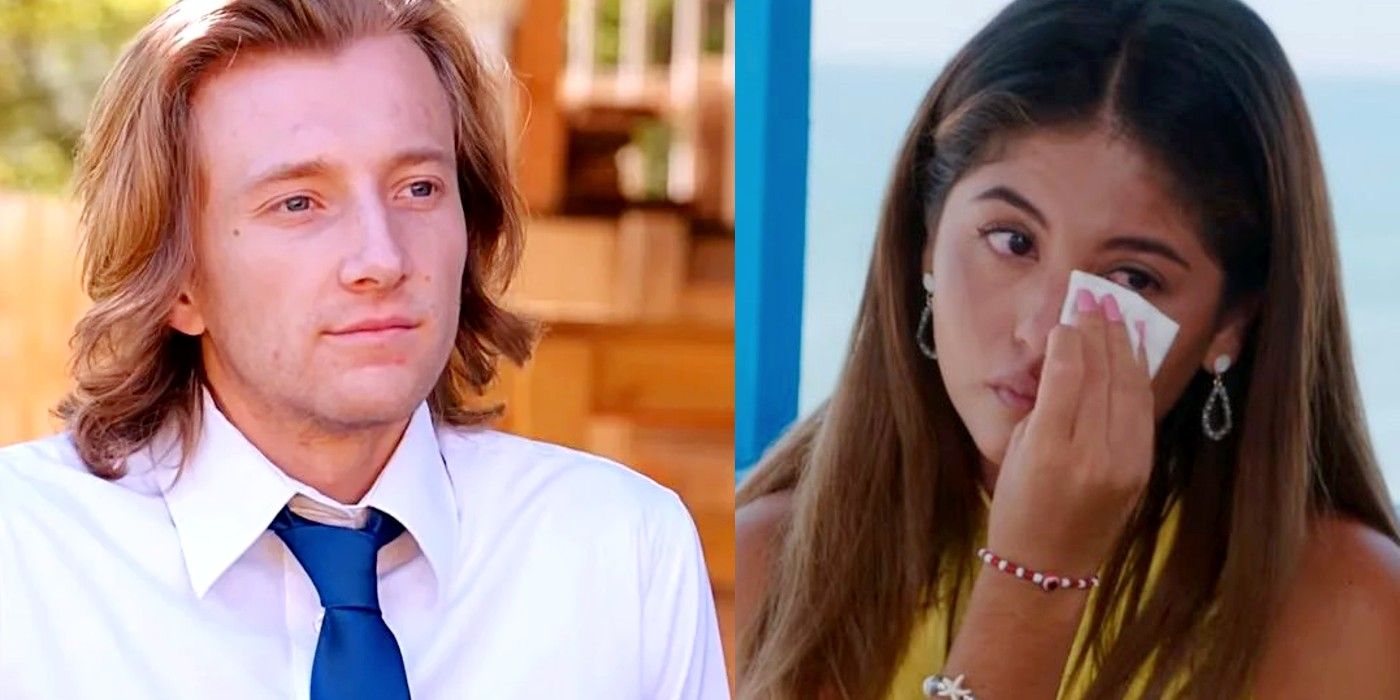 Evelin Villegas has revealed her thoughts about 90 Day Fiancé: The Other Way co-star Steven Johnston who made off-putting comments about her outfit during the Tell-All. Ecuador resident Evelin and her American husband Corey, remarried during the finale of TOW season 3. Evelin had to deal with Corey cheating on her and also suggested getting divorced. On the other hand, Steven had also been unfaithful towards then Russian girlfriend Alina who happily married him despite all of his sickening flaws. But the list of Steven's red flags appears to be growing with each episode which he proved by talking inappropriately about Evelin in the episode 15 reunion.
The Tell-All ended up exposing Steven in more ways than one. An ex-girlfriend of Steven's, Vanessa showed up and revealed he had cheated on her with three Russian girls at once. Steven himself admitted to getting suggestive messages from nine women and encouraging them because he'd then had a fight with Alina. But Alina, who was aware of the explicit content in these texts, refused to dump Steven hoping for him to change because he truly loves her and is committed. But Steven was not showing any signs of having changed as he'd said, "I think this is the most modest I've ever seen you dressed," to Evelin even before they'd started filming the Tell-All.
Related: 90 Day Fiancé: Evelin Opens Up About Having Major Anxiety Before Wedding
As per episode previews, Steven's comment shocked his other cast members, and Evelin too didn't know how to react as she embarrassingly muttered, "Oh my God." Meanwhile, Evelin's husband Corey too didn't say anything to Steven which 90 Day Fiancé fans expected him to do. But it seems like Evelin and Corey are quite close to Steven and Alina, according to her recent Instagram stories. The newlyweds are currently enjoying their pre-honeymoon in El Salvador where Evelin decided to do an AMA with her followers. "Did Stevens comment at the Tell All piss you off? It did me, if not you," read one question for Evelin. She replied saying the Tell-All was "so heated already." Because of this, Evelin didn't feel like "jumping in an argument at that moment."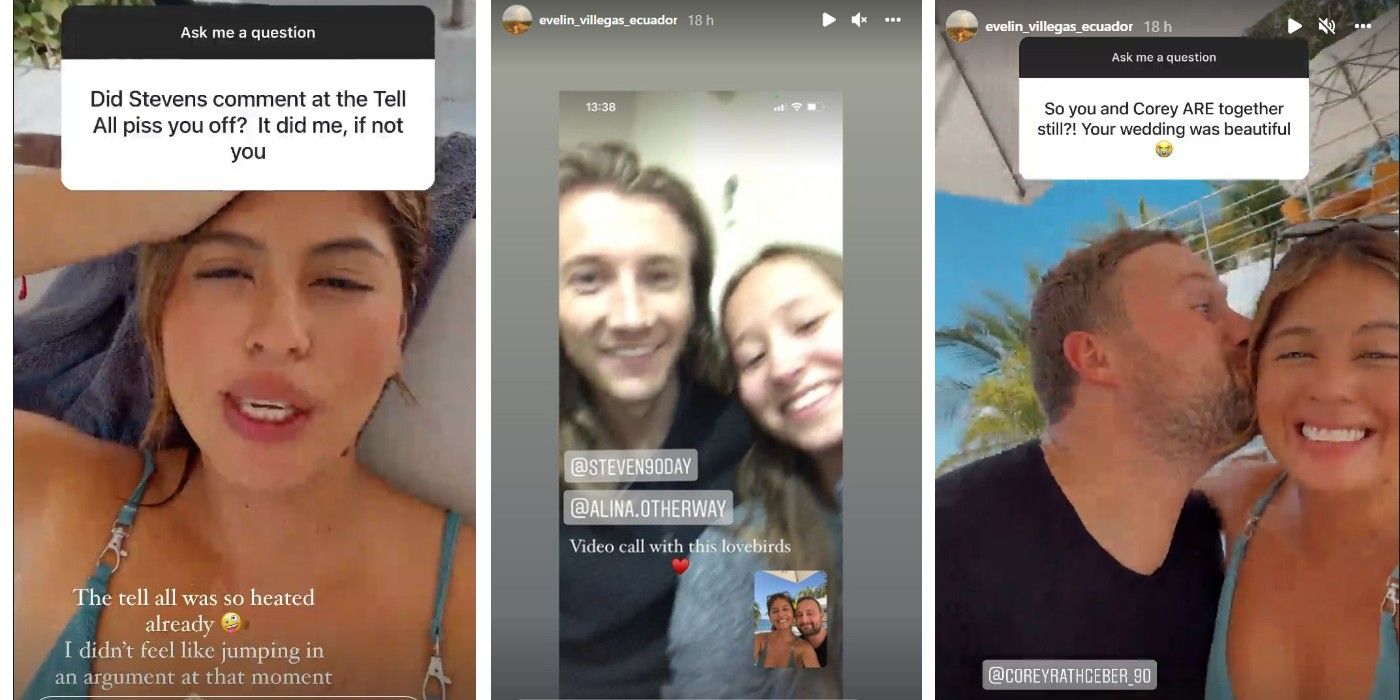 However, Evelin did claim that she was "a little bit uncomfortable." She thinks that Steven has "no filter" that's why he thought of making the comment and judging her outfit. "But it's okay. I didn't want to cause any trouble because there were already so many fights," Evelin told her 90 Day Fiancé fans. Her next story featured Corey and her Facetiming with Steven and Alina, proving that both the couples are still together. "Video call with this love birds," Evelin wrote over the screenshot, as she shut down any rumors of her divorce with Corey as well.
While Steven and Alina are supposedly still in Turkey, Corey and Evelin have been vacationing for the past few weeks. As of now, Corey and Evelin are in El Salvador because her pro surfer cousin is representing Ecuador in an international surfing competition. Meanwhile, Corey has asked his own IG followers to guess where he and Evelin will be honeymooning. Perhaps Evelin and Corey might fly to Turkey to meet their new besties Steven and Alina and have a mini 90 Day Fiancé: The Other Way gathering.
Next: 90 Day Fiancé: Why Corey's American Family Members Don't Like Evelin
Source: Evelin Villegas/Instagram