Why Carrie Needs To Breakup With Big In SATC's Reboot (But Not For Aidan)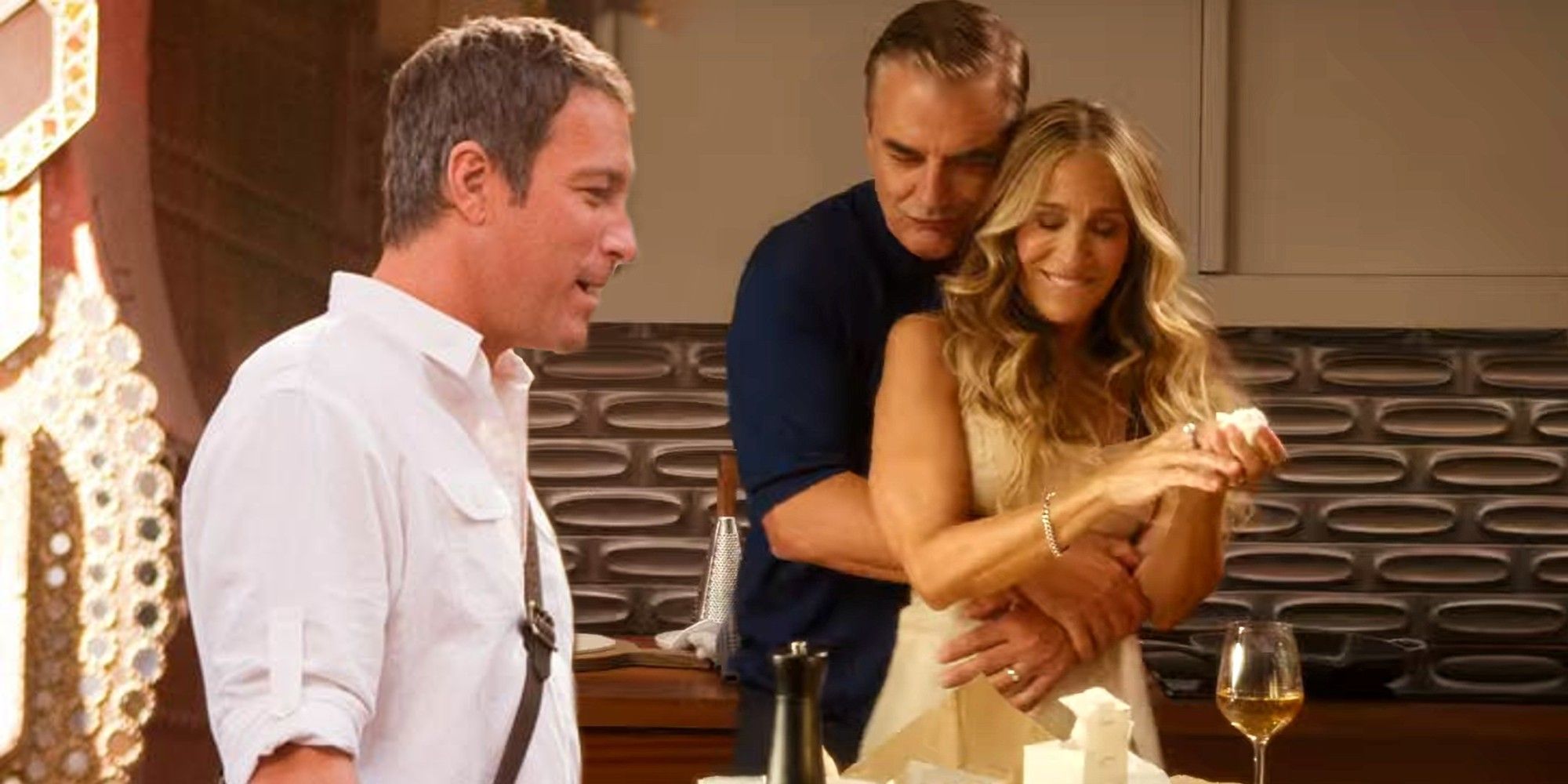 While Carrie and Mr. Big were married in the last movie, the Sex and the City reboot's best plan is to have them break up - but not so she can get back with Aidan. HBO Max's Sex and the City reboot, And Just Like That…, follows Carrie, Miranda, and Charlotte a little over a decade after Sex and the City 2. While the characters have already gone through the motions of life with marriages, children, divorces, and various jobs, And Just Like That... will have to open a new chapter in the womens' lives, which hopefully means leaving their toxic relationships in the past.
Aside from Carrie, Charlotte, and Miranda, Sex and the City's major romantic interests Mr. Big (Chris Noth) and Aidan Shaw (John Corbett) are confirmed to appear on the HBO Max reboot. Although the absence of Samantha Jones (Kim Cattrall) will surely be felt, the return of so many important figures from the original series is promising. As per usual, Carrie Bradshaw is Sex and the City's protagonist, which means that both Aidan and Big returning also means drama for her romantic life. The last time Aidan was seen, he and Carrie shared a romantic kiss even though she was married to Big, meaning there will still be conflict between her two major boyfriends in And Just Like That…
Related: Sex and the City: How Old Carrie Was At The Beginning & End
The problem with both Big and Aidan returning is that it signals trouble for Carrie's marriage, suggesting she may split with Big for good and reconcile with Aidan - who has been lauded as Carrie's best Sex and the City boyfriend. This was a dynamic that played out all through the series and movies; it's fairly tired and doesn't need to be rehashed in the reboot. Although, Carrie and Big should split for good this time. Their relationship was typically toxic and neither could fully commit to one another, with Sex and the City always suggesting Carrie and Big's relationship could fold at any moment. And Just Like That… needs to finally bury Carrie and Big's romance, opening her up to a new era of single life in her 50s rather than her 30s.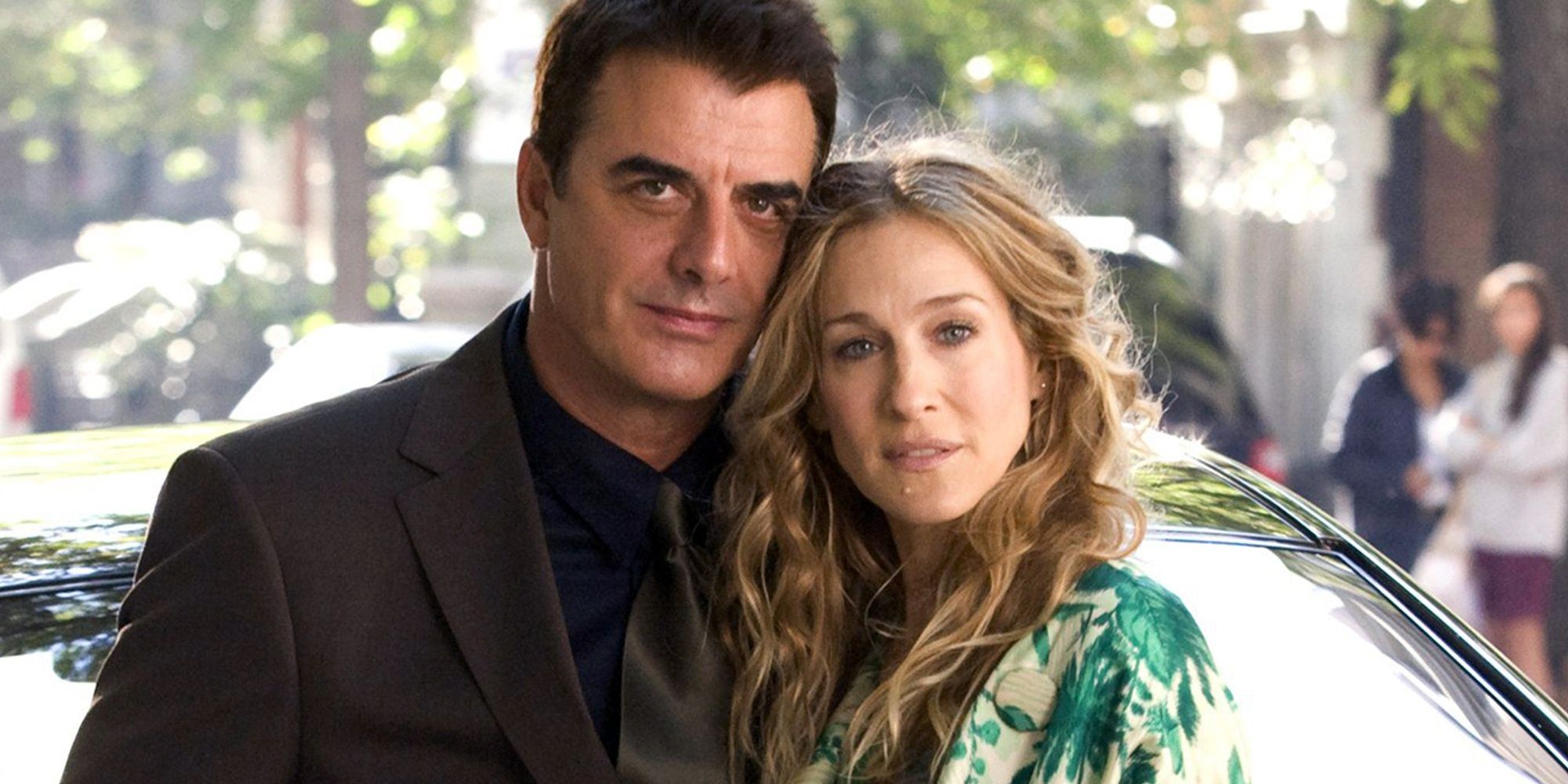 That said, many would suspect that a Big and Carrie breakup would mean her getting back together with Aidan, but this isn't what the reboot needs either. Just like Big could never fully commit to Carrie the way she wished, Carrie couldn't do the same for Aidan, thus causing their breakup. Carrie deserves better than what Sex and the City's Mr. Big could give her, and Aidan deserves better than Carrie. A friendship between the two would be much more satisfying in the reboot, or possibly a hook-up if she becomes single, but And Just Like That… doesn't need to try to set up these two people who clearly aren't meant to be together. And Just Like That… needs to be a new chapter in Carrie's life, which means it can't focus on the same two love interests from the series.
Sex and the City's reboot should get back to what made the original series so captivating - four women exploring the trials and tribulations of romance in New York City. HBO's original show followed the characters' dating mishaps in their 30s during the late '90s and early '00s, but Carrie Bradshaw's new timeline opens up the opportunity for the women to explore an entirely new dating landscape two decades later. Dating in their 50s will be extremely different than when they were 30, especially since they have now gone through marriage and kids. Sex and the City's reboot will be all the more enjoyable if it can explore the women as single in a completely different climate, getting back to the original premise as led by Carrie.
Next: Sex & The City: Why Carrie's New Bestie Can't Be A Samantha Clone